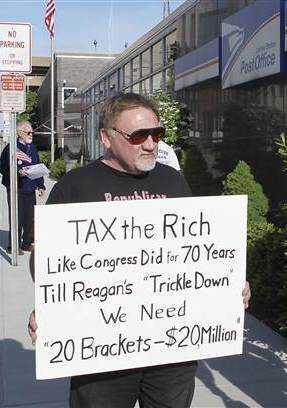 James T. Hodgkinson called President Donald Trump a "traitor" on social media. Hodgkinson hated racists, especially Republican racists. So he shot them. On the morning of June 14, 2017, he opened fire with an assault rifle on Republican congressional leaders while they were practicing for an annual charity baseball game in Alexandria, VA. Five were hit. One critically. Only the shooter perished on the baseball diamond.
I began to worry when television personality Kathy Griffin posted a photo of herself holding the head of a guillotined President Donald Trump on May 30, 2017. My worry increased when on June 12, 2017 a President Trump look-alike was dramatically stabbed to death on stage in a performance of Shakespeare's "Julius Caesar." Public outrage for these two symbolic acts erupted. Sponsors pulled their funding for both Kathy Griffin and New York's Public Theater. The nation reacted with, "yuck!" After the Hodgkinson shooting, Congress ―Republicans and Democrats ― bowed their heads in prayer.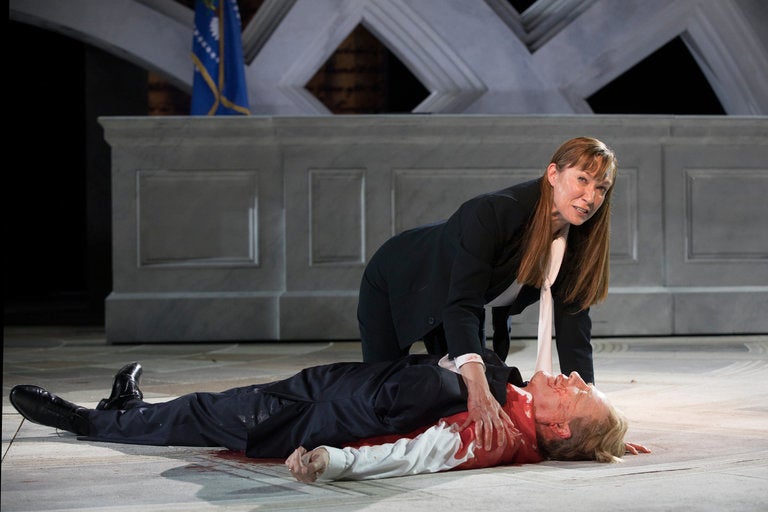 This national outrage was gratifying, at least to me. These two symbolic "assassinations" of the United States' president have the potential for letting a demon of sorts loose in our society. Rhetoric is powerful. Symbols are powerful. I forecasted that someone―someone with a prior disturbance―would respond to these public executions in effigy by carrying it out. James Hodgkinson is the first. I hope he's the only.
The rancor, resentment, and bitterness in America's political rhetoric over the last 15 months had resulted to date in only character assassinations, not murder. Now, the barrier prohibiting murder has been breached.
It is not my intention here to defend President Donald Trump from his critics. It is my intention to defend peaceful public debate in an intact democratic society. Symbolic murder too easily can become actual murder. It is my fervent plea that public personalities refrain from advocating physical harm to the American president or to any other individual in the public eye.
For you who do not regularly read my blog, I am a fictional character in the thriller, For God and Country. I am a former CIA operative currently serving as a Lutheran pastor on the south side of Chicago. My doctorate from Michigan State University is in astrobiology and I give special attention to Society, Science, and Spirit.
REAL LIFE. REAL NEWS. REAL VOICES.
Help us tell more of the stories that matter from voices that too often remain unheard.
This post was published on the now-closed HuffPost Contributor platform. Contributors control their own work and posted freely to our site. If you need to flag this entry as abusive,
send us an email
.