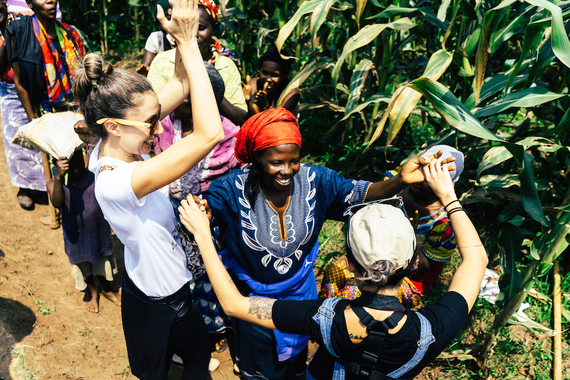 Competition is a tricky concept. As a core American value, competition is an embedded part of our social and economic makeup. From a young age, we're taught that getting ahead means being the best, without however, taking into account the various factors that may prevent certain demographics from achieving such success. Regardless, competitiveness often runs through our blood, affecting our attitude and relationships with people. That's why when I saw this Gif on my newsfeed, it made me stop and think.
This simple animation sends a powerful message: As women, we should be empowering, not competing with each other. This notion is one that I feel is often lost with Western millennial women today. As equality is earned, the pressure of "having it all" rises. There is no doubt that women can have it all, however, in the pursuit of this, I think we forget that achieving "all" doesn't mean achieving "more" than the woman next to you. This Gif is so poignant because it quietly points out that the success of one woman only assists the success of another.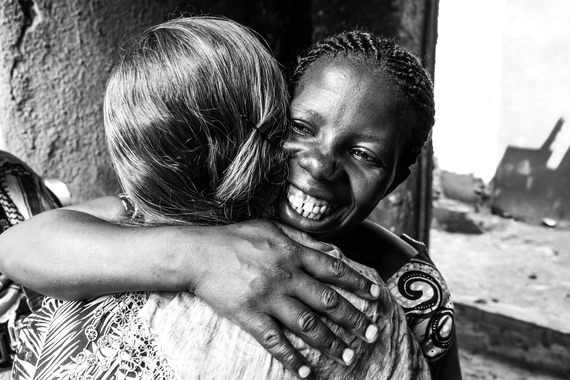 I read this great quote recently that said, "Behind every successful woman, is a tribe of other successful women that have her back." It's important to recognize that this tribe is not just populated by the women in your immediate circle. Instead, I believe that women are at their strongest when they consider every woman from every walk of life as a member of their tribe.
This is a belief that is shared by Humanity Unified International, a nonprofit that empowers women to rise out of poverty through education, food security programs, and economic opportunities. Their latest project has them partnering with Aspire Rwanda, a woman-led Rwandan organization, in an effort to empower the lives of 100 Rwandan women.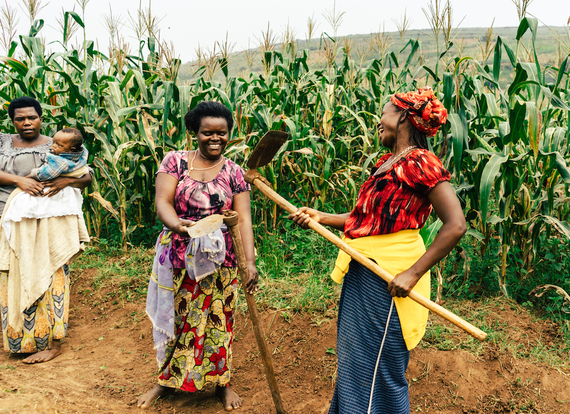 Together they developed a farming cooperative project that aims to triple the women's agricultural yields over the course of one year, starting in July 2016. They plan to do this by equipping the women with the management skills necessary to run the cooperative as a team. Additionally, the program enrolls the women in courses that teach business skills, women's rights, and provides information about mental and physical health. Male sensitization trainings and workshops are conducted alongside these courses to foster male engagement, with the goal of building strong, harmonious families.

About the Author
Julia Abbiss is completing her M.S. in Nonprofit Management from Johnson & Wales University, where she obtained her B.S. in Travel-Tourism & Hospitality Management. When she not guiding tours through the southwest or spending her money on breakfast burritos, Julia is working with Humanity Unified to develop campaigns to reach their July fundraising goal. Follow Julia's adventures at www.jabbiss.wordpress.com
REAL LIFE. REAL NEWS. REAL VOICES.
Help us tell more of the stories that matter from voices that too often remain unheard.