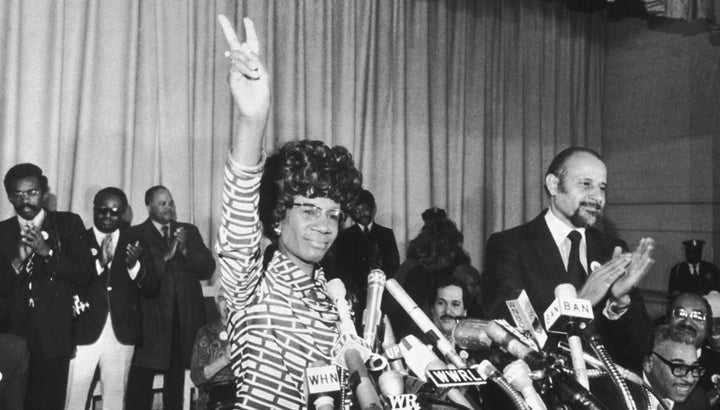 She Should Run works to recruit and train women for political office ― and the nonpartisan group's new campaign aims to do just that. 
On Tuesday, the group announced 250Kby2030, a campaign which aims to achieve gender parity in politics by 2030. There are 500,000 elected positions in the U.S. ― of which women currently make up less than 25 percent. So parity might seem like a lofty goal to achieve in just 13 years, but She Should Run is most definitely ready. 
Founder and CEO of She Should Run, Erin Loos Cutraro, told Axios on Tuesday that the organization wants to capitalize on the recent rise in women running for office since Donald Trump was elected. Cutraro said that over 11,000 women have joined She Should Run to run for office on different local, state and national levels since November. Additionally, more than 16,000 women have signed up to run for office through Emily's List, a similar organization that recruits women to run for office.
"We're really taking advantage of this surge and saying, 'Now is our chance to build this path,'" Cutraro said. "And that means these women who are thinking about running can be whatever type of leader they want to be and that there isn't ―  and by the way has never been ― an exact formula to get elected."
She Should Run has created a few actionable steps in order to reach gender parity, including a call-to-action to female leaders like journalists, activists and lawmakers to join the campaign as mentors for women interested in running. Other ways women can get involved include asking a woman in your community to run for office, hosting a fundraiser, donating money and/or organizing a training session. 
According to The Cut, once She Should Run pairs mentors with new candidates, the organization will create a community referral program that offers resources close to home to help candidates through the campaign process. 
"Research backs that women question their qualifications in a way that men don't, and we see that come in a variety of forms as women come into the community," Cutraro told Axios. Often, Cutraro added, women second-guess themselves more than men especially when it comes to fundraising. 
"As leaders working to strengthen our democracy," Cutraro said in a press release. "It is our duty to provide the pathway for women today and tomorrow who are stepping up to serve their communities."
Calling all HuffPost superfans!
Sign up for membership to become a founding member and help shape HuffPost's next chapter
BEFORE YOU GO