We just found our new favorite hair band.
Animal trainer Samantha Martin is purrrsuing rock and roll immortality with the Rock-Cats, an all-cat (plus one chicken, Cluck Norris) musical act. The band is just one portion of the Acro-Cats, a troupe of 14 felines — nearly all rescued from a shelter or the streets — who, in addition to playing instruments, also leap through hoops, walk on tightropes and catch snacks between their paws.
The cats may not have perfect (or any) pitch, but we'd still rather watch their act than that of 98 percent of pop stars out there today. Martin, who uses only positive reinforcement techniques like whistle training and clicker training, is serious about her commitment to animal welfare. She works with rescue organizations to foster kittens in need until they can go to permanent homes, and since 2009 has found families for 162 kittens, all of which she has trained to do some basic tricks.vThe group also partners with local rescue groups when it goes on tour to help promote cat adoption.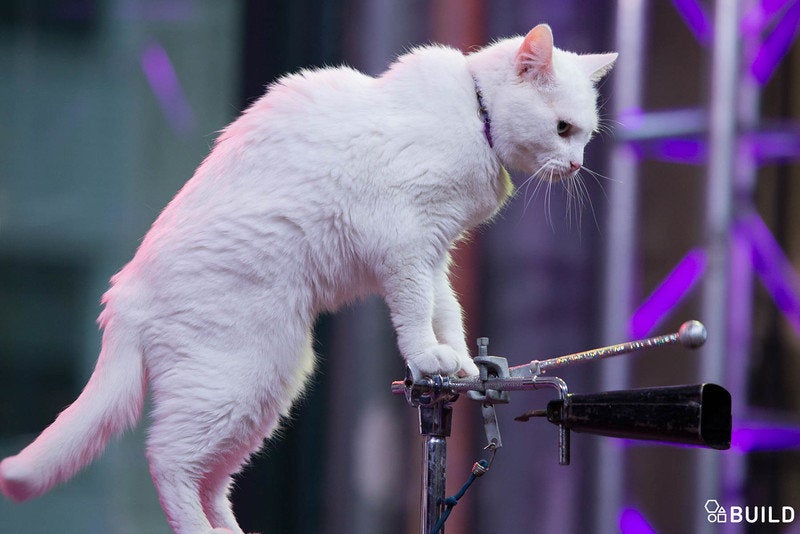 The Amazing Acro-Cats