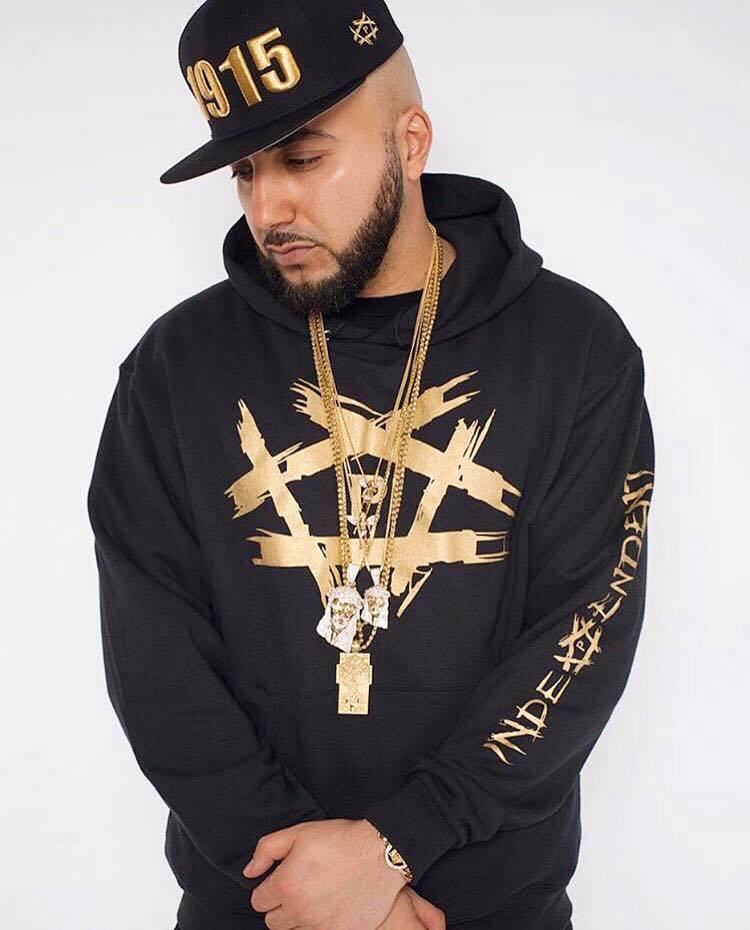 Hip hop artist R-Mean, aka Armin Hariri, hails from Los Angeles, but grew up in Amsterdam. After moving to L.A. when he was eighteen, he then graduated college and decided to pursue a career in music.
His unique style of music, characterized by explosive freestyles, has vaulted him to the forefront of hip hop. At the present time he is engaged in his latest project, called MeanMondays, where he releases a new single every Monday of the year. We discuss the enormity of the project in the interview.
What is the most trouble you've ever gotten into?
If you listen to my music, you'll see that my trouble mostly comes in the form of the opposite sex. Check out "Flawed" or "Discretion," and you'll hear what I mean.
What singers/musicians influenced you the most?
My two biggest influences would have to be Nas and Eminem. Last year I did a tribute project called "Nas & Em" where I took both rappers' beats and created brand new songs based off of them, including a tribute song called "Letter To The King." We went to Queensbridge Projects as well as 8 Mile in Detroit to shoot the video for that song. We haven't released the video yet, but it'll be out soon…
How do your influences affect and shape your approach to music?
I think it happens unconsciously. When you grow up listening to influential artists like WuTang, Nas, Pac, Em, and Kanye sometimes you do things a certain way without even realizing it. I think it's something organic that happens to all artists, it's just important that you're making each song your own.
Where do you find inspiration for your songs?
Just every day life. What I go through, what the people around me go through. I believe transparency is very important for artists. Historically, the artists that become legends are the ones that aren't afraid to give their audience their whole life. This is especially true for people like myself who are naturally more introverted. We speak more freely in our music than we do in person.
I really like your new song "Land of The Free." What inspired the song?
Thank you. I dropped "Land Of The Free" on President's Day as an ode to the real "puppets" in our society. It's just ironic that the 'Land Of The Free' was built on slavery and genocide and that the private prison system is a billion dollar industry where people, mostly African-Americans, are still enslaved. Music, especially Hip-Hop is the voice of the people, so I have to make sure that I speak about the things that are important.
You're a very social-conscious and politically active artist. Do you think more singers and musician should use their musical platform to make political/social statements?
I think artists should do whatever their creativity allows. I don't consider myself a super political artist because I'm not knowledgeable about certain political issues, but I do see the everyday struggles of regular people like myself, and those are the kinds of issues that I address.
What motivated you to take on an enormous project like MeanMondays, where you release a new track every Monday for 52 weeks?
I believe that, in today's musical climate, consistently putting out quality content is key. I can be an extremist at times, so when I was discussing the idea with my team, I decided that I should release a song every week of 2017. It's a lot of work. Ultimately, I'm challenging myself, and I'm loving it. I announced the campaign when I was on Sway In The Morning's Doomsday Cypher last December, and we've been going at it ever since.
What kind of response has MeanMondays received? Has it produced any controversy?
It's been amazing. A lot of people are recognizing that what I'm doing is no joke. I'm putting out a brand-new song every week for a whole year, and they're real, quality songs. The campaign shows my hunger and my drive. I've always said that consistency is the most difficult thing for many artists, so I'm proving that I can live up to that pressure. People are catching on and supporting me, and it's really appreciated.
How have your fans and reviewers responded to "Land of The Free." Has the response been positive?
The response has been amazing and very positive. It even started a debate on my social media where people were going back and forth about Trump & Hillary. Some Trump supporters have gone as far as to tell me that I'm losing fans by criticizing Trump, but I'll never bite my tongue out of fear of losing supporters. What's most important is that the song sparked the conversation. The funny thing is many people didn't realize that I called the Clintons "satan" in the same song and criticized a bunch of other presidents. I'm not choosing sides. To me, they are all equally evil because, "They got us all caged in the Land of the Free…."
Are you happy with the way "Land of The Free" came together? Who produced "Land of The Free" and who directed the video?
I'm very happy with it. If you're into hip hop with a political angle then you'll definitely like the track. I took a classic "Big K.R.I.T." beat from "Red Eye" and used it in my song. The video was directed by "Foreign Shooter" who I've done a lot of work with lately. My next video "Hallelujah" was also directed by him; that's one of my favorite songs from the series thus far.
Any plans to tour in the future?
We are currently considering tours, festivals, and performances for the beginning of the fall. I'd love to close the year with some epic shows/tours. If you want to stay informed, follow me on social media. My handle is @Rmean.
The Hallelujah video below was released July 28.
Calling all HuffPost superfans!
Sign up for membership to become a founding member and help shape HuffPost's next chapter
This post was published on the now-closed HuffPost Contributor platform. Contributors control their own work and posted freely to our site. If you need to flag this entry as abusive,
send us an email
.