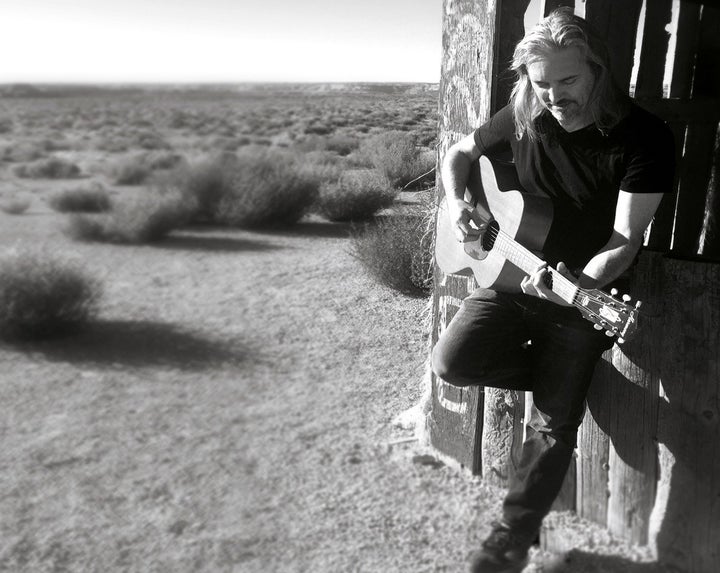 Steve McCormick is the music world's Renaissance man: studio owner, producer, performer, session player and singer-songwriter. He's also a tech wizard, building his own microphones. His current album, Stars and Chandeliers, a collection of Americana songs, is being released in chapters. The latest chapter is The Laws of Love.
When presented with the opportunity to interview Steve, I jumped at it because there's a gut-wrenching edginess to his brand of Americana that's almost primal in flavor.
How would you describe yourself?
Tom Robbins nailed me in one sentence in his book Fierce Invalids Home From Hot Climates when he described the main character Switters. To paraphrase, I am pulled equally towards both lunar and solar influences. I love the limelight of the stage but also can be a hermit in the studio. I am generally soft spoken and quiet, but can also open my big mouth, rant and rail. I tell lengthy stores and have strong opinions forged through decades of character building, but I learn by listening and often am sitting quietly in the weeds doing osmosis. Switters, Robbins and I share the July 22nd birthday, on the cusp of Cancer and Leo, so perhaps this is all clear to you if you're into astrology. But couple that with a healthy distrust of the occult, and you really start to get the picture.
What is the most trouble you've ever gotten into?
The party is on the stage for all to see, but what happens in the recording studio stays in the recording studio.
What's your favorite song to belt out in the car or the shower?
"Lying on the Bottom" (of the Mississippi River).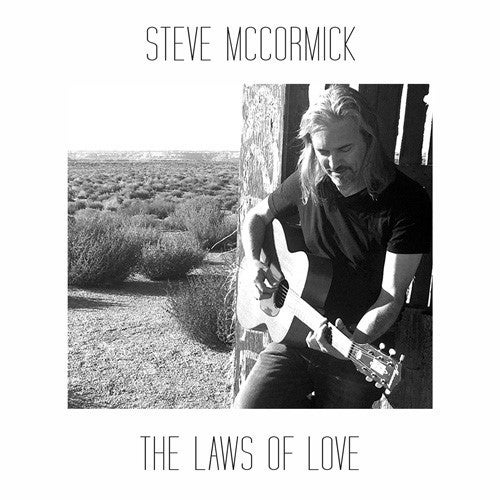 What singers/musicians influenced you the most?
Carlos Santana, Jimmy Page, Jimi Hendrix, Duane Allman, Ry Cooder, Jerry Garcia, Lowell George, Townes Van Zandt, Elizabeth Cotten, Bonnie Raitt, Lucinda Williams, Steve Earle, Sonny Landreth, Leo Nocentelli, Art Neville, Daryl Johnson, Daniel Lanois, Pat Pattison, Bonnie Hayes, Emmylou Harris, Derek Trucks, Neil Young and others I'm forgetting, and the "new" or lesser known crew, or esteemed "sidemen and women," Eric Lynn, Amilia K Spicer, Tony Gilkyson, Phil Cody, Matt Cartsonis, Rami Jaffee, Michael Jerome, Steve Distanislao, Richie Hayward, Jeff Young, and Heather Donavon.
Where do you find inspiration for your songs?
Just about everywhere. Sometimes it's a guitar riff, sometimes it's a drum groove, it can be a piano piece, or it can be a title or some poetry. I don't write "topically", i.e. of current relevance, so much, but sometimes I can be influenced by current events. I do in general try to "universalize" my lyrics, so even if a song is inspired by a specific thing, it usually becomes lost in the process of writing. Ultimately I believe I owe more allegiance to the song than the event.
How would you describe your style of music?
Vintage Americana. I write "timelessly" new songs that often sound like they could have been written decades ago. My strength is my guitar playing, again many styles, both acoustic and electric, with a penchant for slide guitar and open tunings. My voice is raspy and seems to be improving over time and I'm a decent harmonizer.
I really like Stars & Chandeliers. What inspired the album?
The songs. I hadn't released a record in a while so they had accumulated. From there I let the lyrics of the songs inform the theme and title of the record. Stars and Chandeliers comes from my song "Hello, Hello," which is about lost love re-found, or an old friend showing up at your door after many years.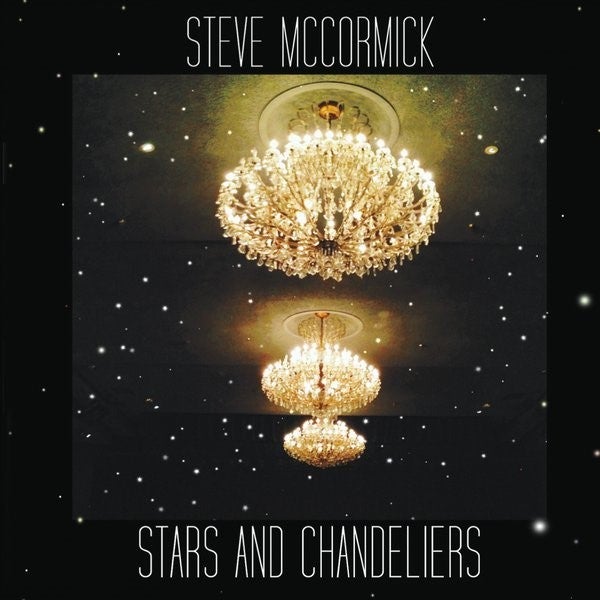 Why did you decide to release it as three digital EPs and then as an album?
It's a new paradigm in the music business in 2017. Everything we've ever known and believed is out the window. We don't really have major labels or A&R anymore, at least not for the vast majority of musicians and bands making records. Everyone is doing it independently and trying to figure out how to get their music, and their "voice" heard. That means assembling your own team or doing things yourself that used to be the label's job. Indie artists do many things themselves and job out what they can afford to delegate. I have hired Public Relations, which is how this interview came about, but I do the recording and production, etc. myself, for example. In discussions with my team, we decided to release three EP's, mostly in an attempt to build up momentum before going public with the full album. The shorter answer is we did it for you, the listener. This is a true labor of love, and although we have a certain agenda to try to bring our music to the people, it is really and truly so that the people can enjoy the wonderful music.
What is your song writing process? Do the lyrics come first, followed by the music or vice versa?
I do it both ways! More and more I like to have a strong title and chorus "hook" before I begin; I find this helps get the song finished quicker. When I go from the music and then write the verses, I can struggle to make the chorus hook happen and the song can languish. But I also write that way too, and some of my best songs were instrumental pieces first that waited for the right lyrics to come along.
I understand you have a new project in the works, called Maplewood. What can you tell me about it?
Maplewood is my new duo project with Heather Donavon. It's a breath of fresh air after doing a record like S & C that had so much history to it. This project has come about very organically, and the songs are all very new. The big focus of the Maplewood project is the blend between our voices.
Popular in the Community