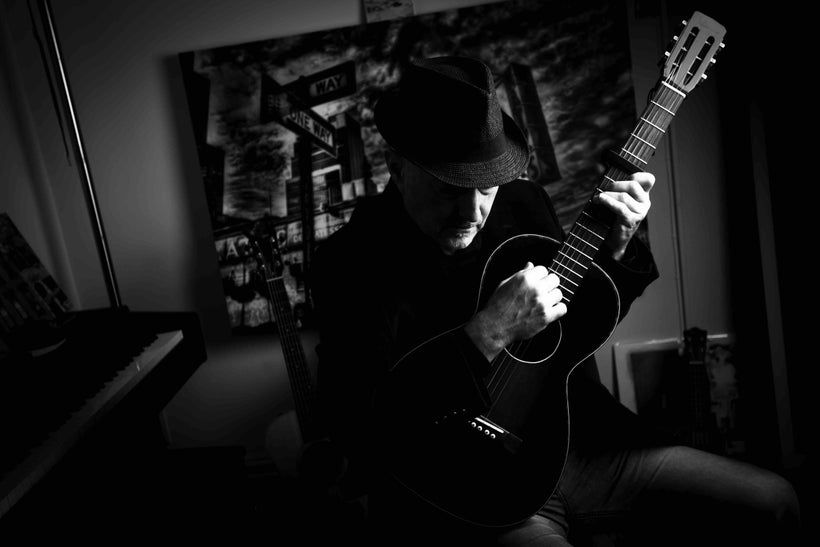 I recently previewed Steven Blane's new album, "Motel Blue," slated to drop in March 2018. "Motel Blue" is a collection of blues, gospel, rock, country, pop and country rock music, featuring the creamy smooth voice of Blane and the Siren-like tones of Rachel Horter. It's a great album, by the way.
Blane presents an interesting juxtaposition: on the one hand, he's a singer/songwriter of delicious country-rock songs; while on the other hand, he is a rabbi and cantor. So I thought I sit down with him and find out more about the singer/songwriter.
How would you describe yourself?
What is the most trouble you've ever gotten into?
Got kicked out of Talmud Classes in High School and spent a lot of time trying to avoid being found by the Principal on the upper stairwell.
What kind of guitar do you play?
I play a Waterloo guitar made by Collings.
What's your favorite song to belt out in the car or the shower?
Hmm. Well I live in Manhattan so I rarely drive these days. And I don't sing in the shower, but I listen to CNN and get angry at Trump.
What singers/musicians influenced you the most?
That's easy. As a singer I'm inspired by Elvis, Orbison, Sinatra and Bennett. As a writer: Waits, Cohen, Cash and Jimmy Van Heusen.
How do your influences affect and shape your approach to music?
They comprise my pallet, my "go to" chord and melodic progressions. I try to add just a little something more to that palette when I compose. In terms of approach and themes, my lyrics are totally influenced by the greats: Waits, Cohen, Cash and Jimmy Van Heusen.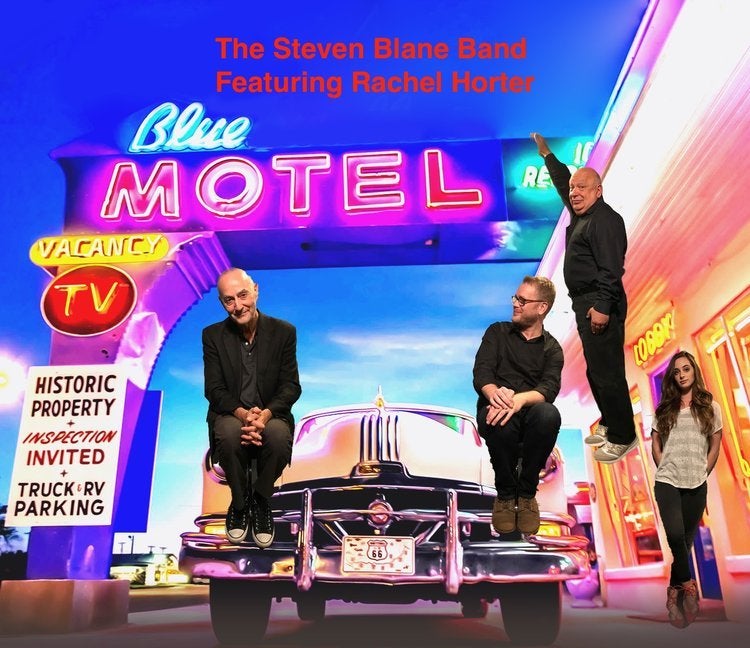 Where do you find inspiration for your songs?
Sometimes it just unfolds as I try to write each day. Sometimes it's garbage. Other times, there's something there that I can sculpt into something meaningful. With my songs I often feel like a sculptor- chipping away at a block of granite and seeing where it all leads. I'm always on the lookout for a good title. With a good title, the song will write itself.
How would you describe your style of music?
I have a difficult time describing my music because I don't really write in one particular style. I love the Rootsy-Americana bag of "Motel Blue" and "The Shed Sessions." But I also love writing in a Jazz/Pop groove. I have an idea for another album in that style. My first album, "Kill Me Nice" in 2014, was totally Jazz/Pop.
I really like "Motel Blue." What inspired the album?
Well, the main inspiration for the album was the fact that I have always wanted to hear my songs recorded by other artists. But it's rough out there and, well no luck so far. Most artists just write their own tunes.
Last year when we recorded "I Confess" in Nashville, the producer and I were at Puckett's at Leiper's Fork in Franklin, TN. to check out the talent and Rachel Horter was performing. She blew us away and we asked her to sing on one of the tracks we were recording. She did and she convinced me then that if I ever had another track for a woman, I'd reach out to her.
Cut to a year later, and when I had the idea to produce my own album, I asked Rachel if she would like to sing some of my new songs. Lucky for me, she agreed. I think she is killer-good and really serves my songs well. She's so good, she learned a couple of the songs on the day of the actual session when I said, "Hey, what about trying this one?"
"Motel Blue" - the song, title and theme - just struck me as a wonderful package for the band!
Are you working on any new songs?
Always. I'm kinda' cursed.
What is your song writing process? Do the lyrics come first, followed by the music or vice versa?
Yeah, I'm a lyrics first kinda guy. But I don't struggle too long on anything. If it doesn't click after a day or two, I'll just move one. Sometimes I work on more than one at a time. I love that. I've been on overdrive for about two years though, and now the business part of marketing is kicking in. I spend hours every day just studying other artists, the business and trying to understand what it will take to break through.
What's next? Another album or perhaps a tour?
Another album FOR SURE. It's too much fun to stop.
I would love to tour, but I just don't have enough fans out there to make it worthwhile. And I'm not a VW Van/Open Mic in Vancouver on Tuesday, Open Mic in Portland on Wednesday-kinda-guy. That being said, I'll go anywhere for even a small audience that would like to listen to me! Help me out there, will ya?
REAL LIFE. REAL NEWS. REAL VOICES.
Help us tell more of the stories that matter from voices that too often remain unheard.
This post was published on the now-closed HuffPost Contributor platform. Contributors control their own work and posted freely to our site. If you need to flag this entry as abusive,
send us an email
.