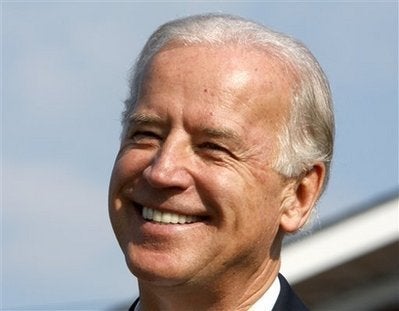 The Biden/Cheney visit occurred at the Naval Observatory, which since 1974 has been the official residence for the Vice President. From the official Observatory site:
"The white 19th Century house overlooking Massachusetts Avenue in Washington D.C. was built in 1893 for the superintendent of the United States Naval Observatory. The house was so lovely that the chief of naval operations booted the superintendent and made the house his home in 1923. The house was "taken over" again in 1974 when Congress turned 'Number One Observatory Circle' into the official residence of the Vice President."
Apparently, the Cheneys have decorated the Observatory with their own furniture. And you may think that Lynne Cheney is the main decorator in the family, but after you see our exclusive footage, I think you'll see Dick's influence shining through. Take a look.
So Joe Biden got to see Cheney's dungeon living room. I wonder if he got to see Cheney's famous "Room Of Shredders"? Apparently he has a one that's the size of the wood chipper in the movie Fargo.
There's also Dick's "Executive Authority Library." What's odd is that since moving in, Dick keeps expanding it into other rooms where it doesn't belong.
I imagine the Bidens will probably want to redecorate. I've heard it's pretty hard to get evil out of the curtains.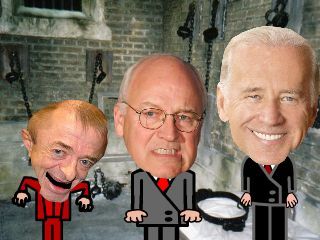 REAL LIFE. REAL NEWS. REAL VOICES.
Help us tell more of the stories that matter from voices that too often remain unheard.