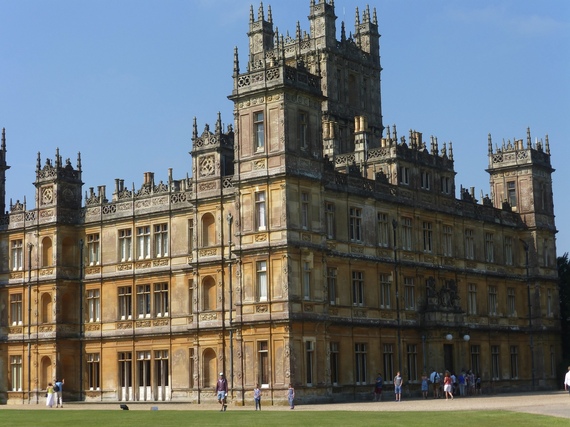 As Downton Abbey finally returns to PBS, I reached out to Jessica Fellowes, author of three juicy coffee table books about the award-winning series and niece to show creator Julian Fellowes, to get the inside scoop about the new season.
I met Fellowes when I visited Highclere Castle over the summer, and could happily have spent all day listening to her fascinating tales of what goes on behind the scenes. She is a wealth of knowledge about the characters, the time period in which the show is set and its changing customs, culture and costumes.
Filled with gorgeous pictures, her latest book, A Year in the Life of Downton Abbey: Seasonal Celebrations, Traditions, and Recipes, immerses readers in the great house and offers tips on how to live the Downton lifestyle.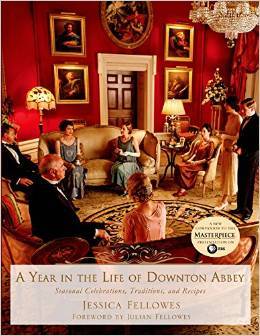 Here's what Fellowes had to say about the books, Season 5 and her personal wish for Edith:
As you know, I'm a huge Downton Abbey fan, and I think your books bring the show to life in such a rich way that make the characters even more real. They add a whole new dimension to the show -- and almost feel like family scrapbooks. What was your intention in starting this series of companion books?
First of all, thank you! From what you have kindly said, you have got from the books everything I hoped a reader would. From the initial publication, they were always meant to be "companion" books -- something to enhance the show for the viewer. They've come one at a time quite organically. I didn't know there would be a series when I began! We really just wanted to explore the social history of the period, to explain the context in which it is set and to give viewers/readers a better idea of why the characters behave in the ways that they do. This "knowledge by stealth" seems to have been something readers weren't expecting but have very much enjoyed.
How did you come up with the idea for A Year In The Life of Downton Abbey? I learned so much in this book, it made me wish history had been taught like this when I was in school. I would have been way more interested! What was your research process like?
This book is very different to the others in that we wanted something more "interactive" for the readers. I do talks all over the US and in the UK, with audiences from 25 to 2,500, and I have seen up close that people not only enjoy watching the show but they want something of the show in their lives. Many people turn up in full Downton costumes, there are Downton parties, Downton puppets ... you name it. I thought it would be great if we could give people real ideas and insight as to how to recreate some Downton for themselves -- so that meant recipes, games, tips on how to curtsy and so on.
Credit must go to the publishers for wanting to explore Downton Abbey over a year. It meant that we could not only use wonderful new images from the fifth season but also use glorious images from scenes that had not been in previous books, such as the Christmas and Scottish episodes. I took the idea of looking at it month by month and choosing themes for each one -- some of these came quite naturally, like the London Season in May and Christmas in December -- but some, such as Children in February, gave me an excuse to delve into parts of that world I've not been able to really write about before, which I so much enjoyed. My research is, as much as possible, from first-hand sources rather than history books: for example, memoirs by servants of the time. It's about giving the characters even more depth and one way to do that -- without encroaching on Julian's territory and imagining a backstory --is to look at how their counterparts lived their lives then. We understand then that they were people just like us, only a hundred years ago in slightly different clothes.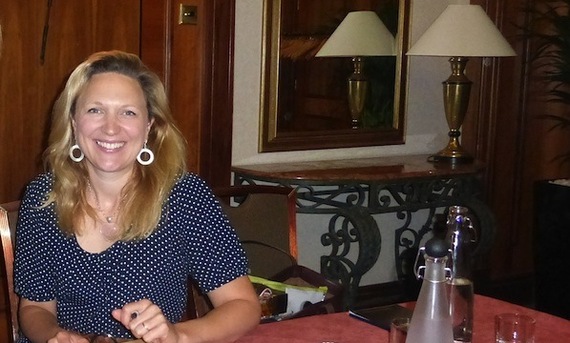 When we met over the summer, you said that change is one of the big themes of Downton Abbey and that "Violet is our witness to change." Can you talk a little about that? Which character do you think personally changes the most over the series?
The change emanates from the terrific and fast speed with which social politics evolved, alongside the huge advances in science and technology. The First World War escalated a lot of changes that had been rumbling for about 50 years: socialism, suffragettes, class. And it forced science and medicine in inventions from tanks to anesthesia. Someone like Violet, born in the 1850s under a Victorian reign, saw life go from horses and carriages to cars, from candlelight to electricity, from post to telephones, from corsets to flapper dresses. It was phenomenal. At times, I am sure, very exciting, but also overwhelming. We are going through something very similar today: Google, Facebook, mobile phones, gay marriage, Botox ... Science and social change go hand in hand.
The point about Downton Abbey is that the house's world changes much more slowly but it is increasingly forced to accept that life is no longer the same. They are dinosaurs if they resist it -- which means they face extinction, too, unless they get with it. We watch how each character either embraces or resists that change. Edith, for me, is the one who best represents the change young women then were forced to go through: She begins, in many ways, as the most conventional of the daughters, happy to have just a simple marriage to the right sort of man, run a large country house and have a few children. Over 10 years we've seen her realize that this is not going to be her story after all and she learns to drive cars and tractors, wear trousers, have an affair with a married man, go to work and, now, have an illegitimate daughter. Edith and her like were the women who made feminism possible. We owe them thanks.
I'm still laughing about your comment that Shirley MacLaine said she'd like a father-daughter relationship with Carson and a sexual relationship with Bates! What was Julian's reaction to that?
Ha ha! I'm not sure if I've told him that story -- but I'm sure he'll laugh.
It may be like asking you to choose between your own children but which character is your favorite? Why?
Edith, for the reasons I've just said. I'm fascinated by how she copes with the many obstacles Julian puts in her way. I've read quite a lot about those women -- the single females that greatly outnumbered the men left after the First World War -- and would love to explore further.
Which actor is least like the character he or she plays? How?
Oh, my word -- they're all good actors! No one is the same. Rob James-Collier (Thomas Barrow) is very warm, a family man and terrifically funny. Jim Carter (Carson) is the gentlest, nicest man you could ever meet with a great line in dry wit, also very left wing and not at all a defender of aristocratic notions! Michelle Dockery (Lady Mary) is from an East End family, very unpretentious and easygoing. Elizabeth McGovern (Cora) fronts a jazz/rock band when not filming. I could go on!
I've already seen the first episode of Season 5, which, of course, just left me wanting more. Can you give us a sneak preview of what's coming?! Will Mr. Carson and Mrs. Hughes do more than hold hands? You said she's the last one still wearing a corset. Will she finally take it off?!
Ha. Now that would be telling. I can only say that there's a real treat in store. I was very excited by this series as it's deep into the 1920s now and the fallout from the war is over. It's about the characters absorbing the changes into their lives and realizing that they can -- and must -- do things differently. It means some of them make very bold decisions. There are a lot of great, racy storylines as always, but there's also a lot of watching them live their new lives, and that's very compelling too.
Is there a specific storyline you would like to see? Are you hoping that Edith will finally find love?
Yes, I'd love Edith to find love. I do hope Julian gives her a happy ending. He does seem sometimes rather determined not to! But I'm also very intrigued by Mary. She faces a real choice: does she do things the old-fashioned way, as she always has done, and ensure the safety of Downton Abbey by marrying well? Or will she embrace the modern age and do it herself, through clever farming techniques and management?
Calling all HuffPost superfans!
Sign up for membership to become a founding member and help shape HuffPost's next chapter