Premiering on October 20th, the new series is bringing together the public's appetite for both fashion and entrepreneurial entertainment. And now Ryan Zamo, a 27-year-old entrepreneur who will be appearing on the show, has given us the inside scoop of what to expect.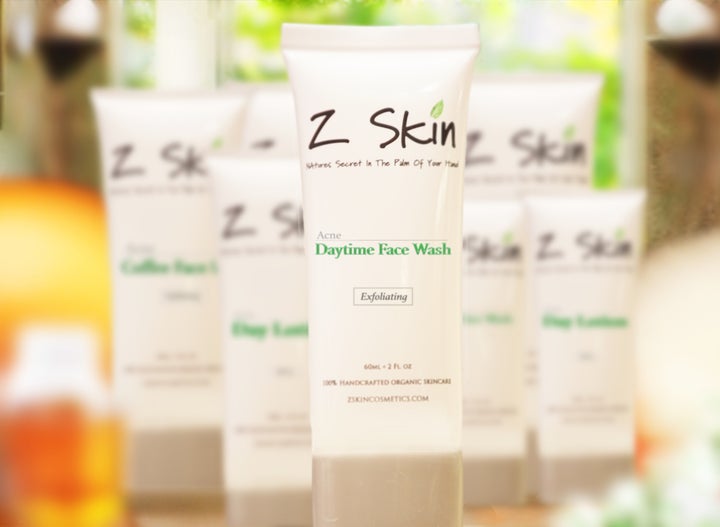 We caught up with Ryan Zamo, who gave us a firsthand look on what the show was like, as he is one of the hopeful entrepreneurs appearing on the new series. Being the creator of the hit Amazon TV series 'Back Stabber', the 27-year-old CEO however will be pitching his organic skincare company Z Skin Cosmetics, Zamo said, "The show was so life changing, it was an opportunity of a [no pun intended] lifetime. I seriously had no idea it would change my life so much."
Though he wouldn't tell us about the outcome of his pitch, Zamo said, "A few contestants that went on before me were all complaining that the investors were so mean. But mean? I didn't think so at all, they were just brutally honest, and it's exactly what you need to succeed. Nobody grows by being lied to, and I guess they didn't want to hear the truth, I personally loved it though."
Outside of the general concept and structure of the show, we wanted to know more about being on the show and the filming process, so Zamo told us, "The things they don't show on Shark Tank, and I'm sure they won't show on this show, are a few things…
1. You're pitching and negotiating for around an hour or two. The investors take a break halfway through, discuss among themselves what they'd like to do, and come back with a decision on making a deal or passing. Its literally a business meeting with investors, the producers then cut down the meeting and make it entertaining.
2. I have never felt so awkward in my life; when you walk out in front of the investors [and on Shark Tank too] you have to stand about 2 feet away from them in silence for around 5 minutes. This is when they get the crane shots, fix the lighting, make sure your mic is adjusted etc. I mean imagine just standing in front of these people you've never met, who are going to decide the fate of your business, and staring silently eye to eye for 5 minutes…. It was so uncomfortable!
3. Zamo also added, "The studio is 5 stories, and about 100 feet wide. Since its NYC I guess I should've expected it, but it was bizarre going to hair and makeup on one floor, green room on another, set on the next. Also, its true what they say, that "everything looks bigger on TV", because you are almost standing on top of them."
4. You have about 80-90 people off camera watching you negotiate, and no matter what you do, you can not look at them. You have to stay focused on the investors, or else viewers will be like "What does he keep looking at?!".
Though he was approached last year by Birchbox for a deal, the CEO of Z Skin Cosmetics told us that his favorite investor was Christine Hunsicker, he said, "She was the most honest. I could see why people thought she was rude or mean, but again, its because she was so brutally honest about her opinion of myself and ZSkinCosmetics.com".
So there you have it, a first-hand look at what's to come on the new Lifetime TV series 'Project Runway: Fashion Startup' premiering October 20th at 10:30pm. Make sure to catch Ryan Zamo pitching his organic skincare company ZskinCosmetics.Com, and check back soon for an update on his brand and others appearing on the show!
Update: Now announced, Ryan Zamo and Z Skin Cosmetics will be appearing Thursday November 3rd!
Tags: Zskincosmetics, z skin cosmetics, project runway, fashion, beauty, entrepreneurship, lifetime series, a&e networks, zamo, back stabber tv show, fashion startup, cosmetics, organic skincare, skincare, shark tank brands, shark tank, investors
Related
Popular in the Community