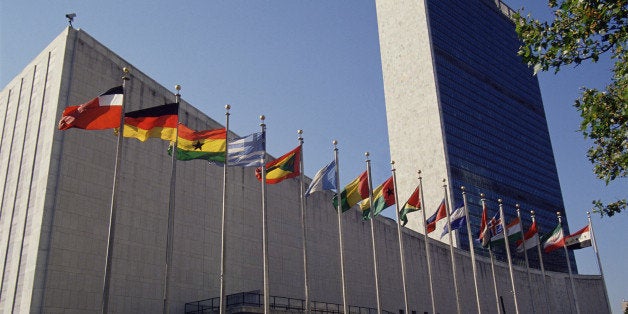 Every year, you hear grumblings and mumblings about gridlock and security when world leaders come to mid-town Manhattan to attend the UN General Assembly in September. A sweep of motorcades, security teams and a throng of media descend on this little stretch of Turtle Bay.
This year, we give you a sneak peek into what goes on behind the scenes when presidents and emirs, prime ministers and Nobel Prize winners, celebrities of all shades and stripes joined hands in one of the most uplifting and historic sessions that kicked off with a memorable visit by Pope Francis.
With thousands of leaders and representatives from governments, civil society and media outlets congregating at the UN General Assembly at UN Headquarters, the gathering is one of the most heavily-covered international events on the global calendar. The Secretary-General, indefatigable and upbeat, attended hundreds of meetings and exchanged thoughts with over 150 world leaders.
At the high-level segment of this year's Assembly in September, some 5,000 journalists from all over the world sought media accreditation to cover the events as well as the issues and themes being debated, discussed and deliberated on.
The high point was the adoption of 17 goals to make sustainable development a reality. In addition, more than two dozen countries signing up to treaties to protect children's rights, ban cluster munitions or tackle nuclear terrorism; over 180 countries submitting their national plans to fight climate change; and dozens of countries pledging to send 40,000 peacekeepers to conflict zones.
According to some who might otherwise take a jaded view of the world, this was the place to be, especially as history was being made.
To find out why, step inside and take a look at the 70th General Assembly:
Calling all HuffPost superfans!
Sign up for membership to become a founding member and help shape HuffPost's next chapter