There are few things more American than the Macy's Thanksgiving Day Parade.
The parade now in its 89th year, has become a ritual of the American household with over 50 million viewers a year, and more than 3.5 million people filling the streets to attend it in person.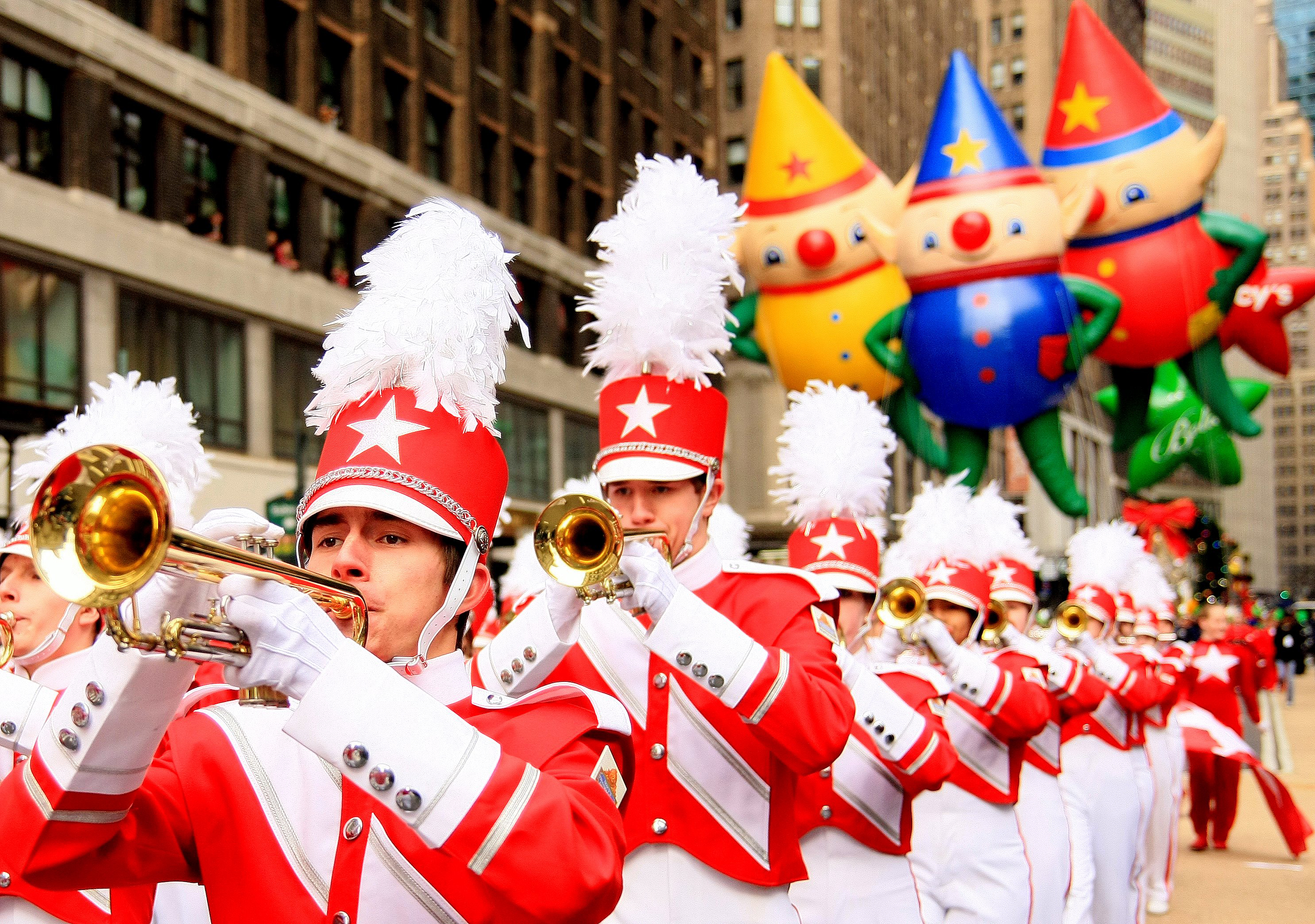 Photo Courtesy of Macy's
There is a reason magicians don't reveal their tricks. And I worried that given access to the events leading up to the Macy's Thanksgiving Day Parade might ruin some of the magic and mystery of the parade. According to Business Insider, this grand institution includes 1,200 dancing cheerleaders, 900 jesting clowns, 27 floats, 17 giant balloons, 22 smaller balloons, 11 marching bands and one Santa Claus.
Founded in 1924, "the parade's roots are really in volunteerism and giving back, and Macy's is a company that believes in giving back," Amy Kule, the executive producer of the parade, told me. "When the parade was started back in 1924, it was a small group of employees who didn't really have a way to celebrate and they came together."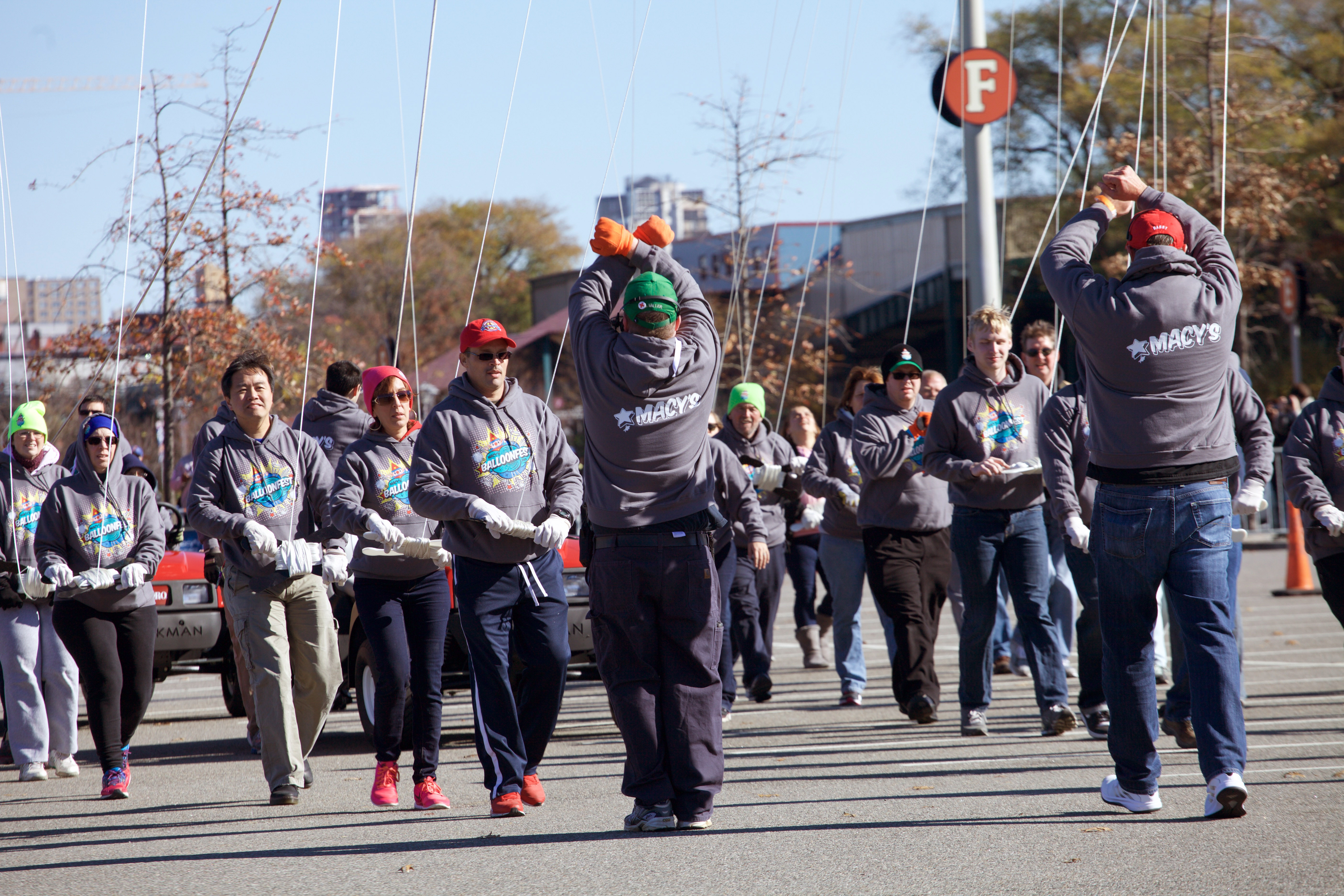 Balloon team learns to steer a new balloon during Balloon Fest.
In preparation for the parade, Macy's hosts a number of events, the first of which is Balloon Fest. Balloon Fest is an opportunity for Macy's to unveil the new balloons of each year, and give their handlers some practice before they take to the streets in front of millions of viewers.
This year, the parade will feature four new giant balloons. Scrat from the Ice Age films will claw for an acorn balloon just out of reach, Red an Angry Bird appears ahead of his upcoming film, Dino the Sinclair dinosaur is a throwback balloon of similar style to the one that was feature in the New York Worlds Fair, and Ronald McDonald will return with a new outfit.
See Scrat fly! Will he catch the acorn?
These giant balloons live up to their title. The smallest at Balloon Fest, the acorn Scrat has been chasing through all of the Ice Age, is roughly the size of a Fiat, and Dino the brontosaurus is the only life-sized balloon -- who is returning to New York a victor after scientists reinstated the brontosaurus earlier this year!
Each of these balloons is filled with a mixture of gaseous helium and air. How much helium? John Piper, the Vice President of Macys Studios, explained to me, "We use gaseous helium, and we'll have four giant tube trailers that carry the gaseous helium and they each hold about 125,000 square cubic feet. And we'll have four of those stationed on two city blocks to inflate all seventeen balloons and the small balloons."
Piper and his team spend months on the creation of these balloons which are all hand painted.
"To take a balloon from its first sketch or idea to Balloon Fest somewhere from between five to nine months, depending on the complexity and shape of the balloon," he said.
"[Once the balloons are complete], they test flights in North Dakota. And they have different wind speeds, and they throw different speeds at the balloon to make sure it properly balanced," Paul Cronin, a veteran balloon pilot, explained to me.
During Balloon Fest, the balloons are inflated and given to handlers, captains and pilots to test out the balloons in a parking lot at Citi Field in Queens. According to Piper, each giant balloon requires between 40-80 handlers, pilots and captains for a total of 2,000 balloon handlers in total.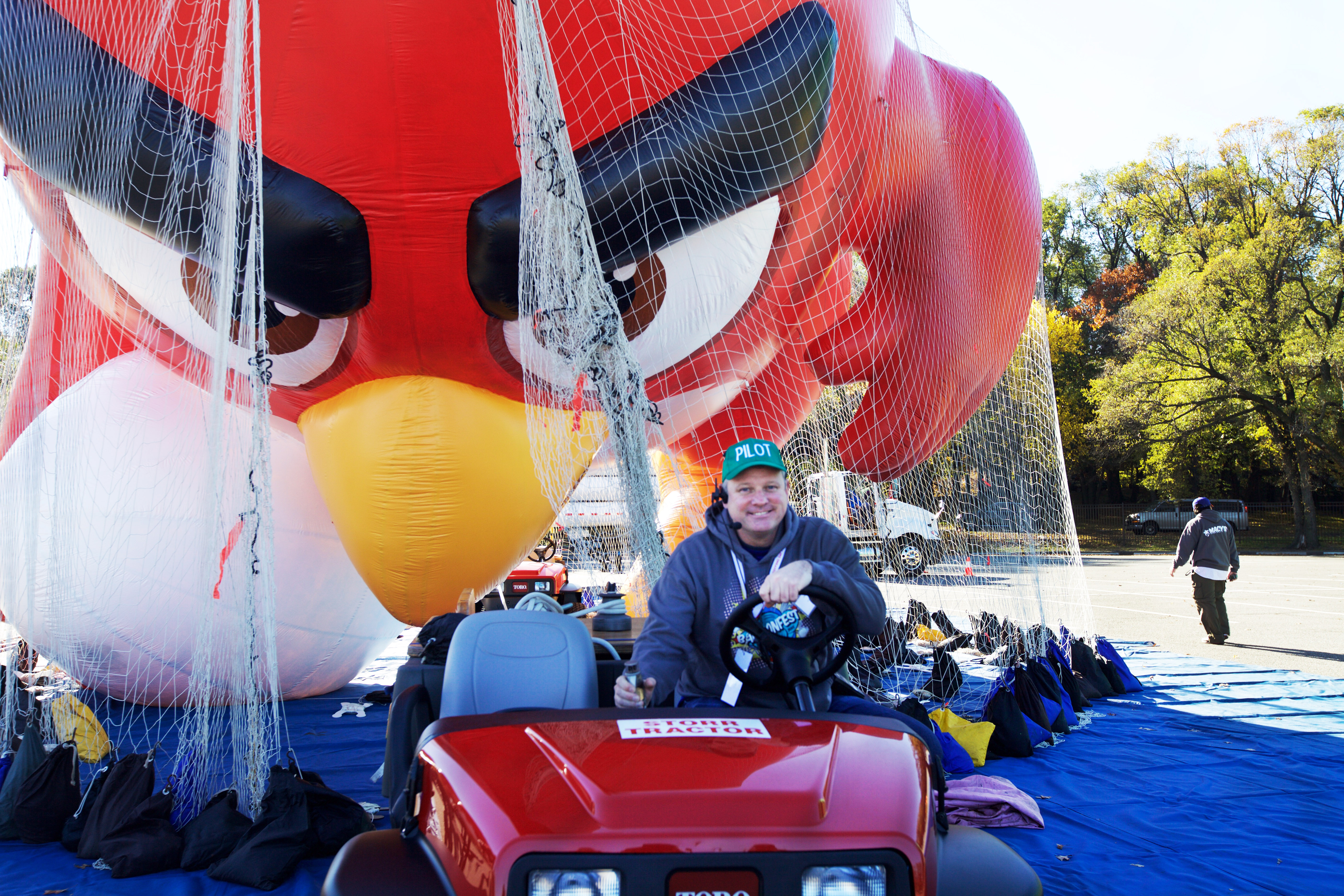 Paul Cronin beside Red, the Balloon he will pilot this year.
The next event in the lead up to the Macy's Thanksgiving Day Parade is Clown University. Each of the 900 volunteer clowns is required to attend what might be the best job training ever -- Clown University.
Clown University hosted by the Big Apple Circus, nestled under a big tent beside the Metropolitan Opera House, shows clowns the art of being silly. The clowns are then broken into groups where they learn routines together. Needless to say, there were a lot of smiles by all.
At the end of Clown University, each pupil is given a diploma. Many of these clowns return every year. Being a clown is one of the sought after position. One volunteer fondly nicknamed Grandma Boo, will be marching for her second year, after trying to get into the clown program for 50 years.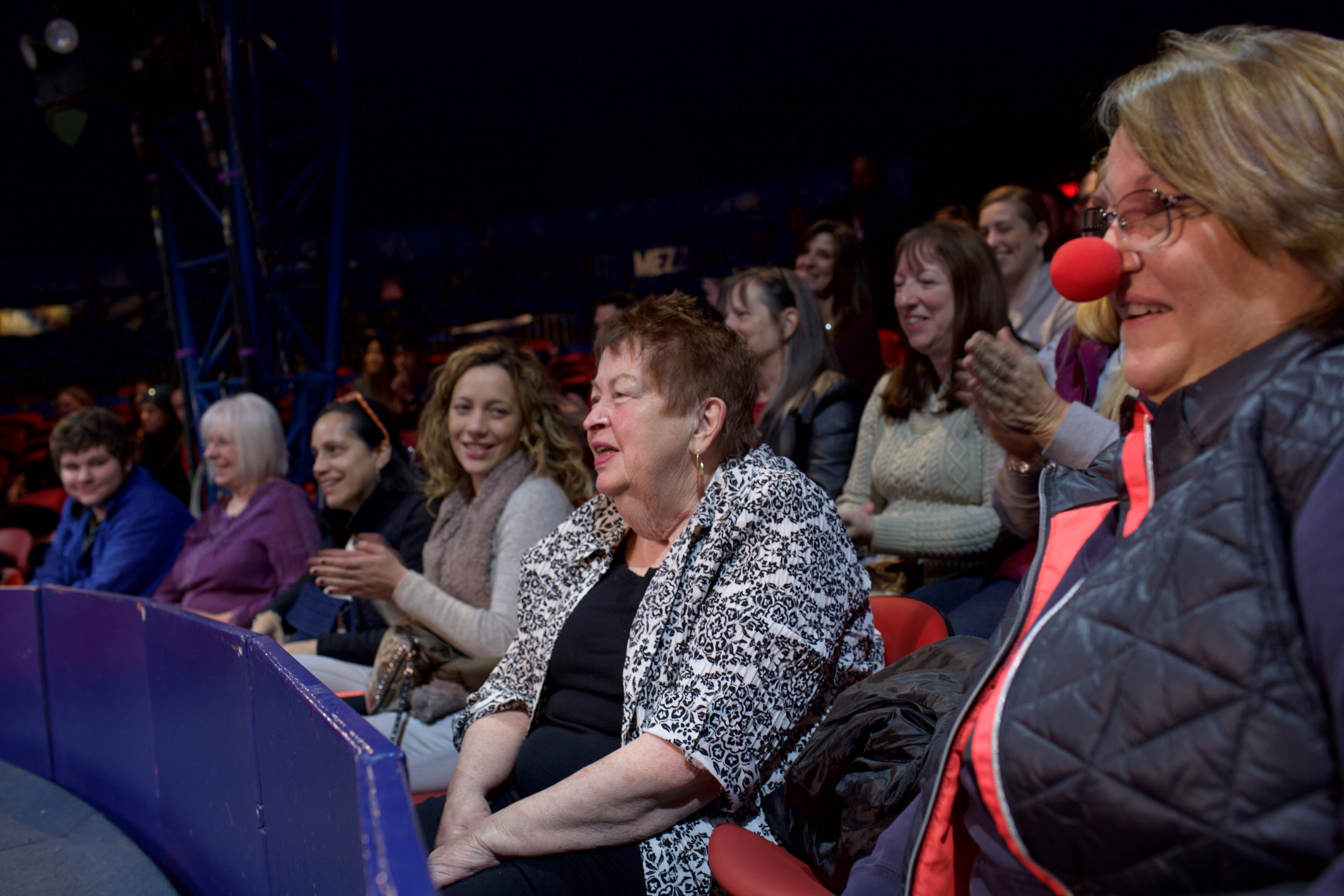 Grandma Boo, Center, will return for her second year.
How does one become a volunteer? Volunteers must be at least seven years old, and either an employee of Macy's or family member of an employee, or part of an invited group of performers. Roughly 4,000 employees volunteer for this parade each year.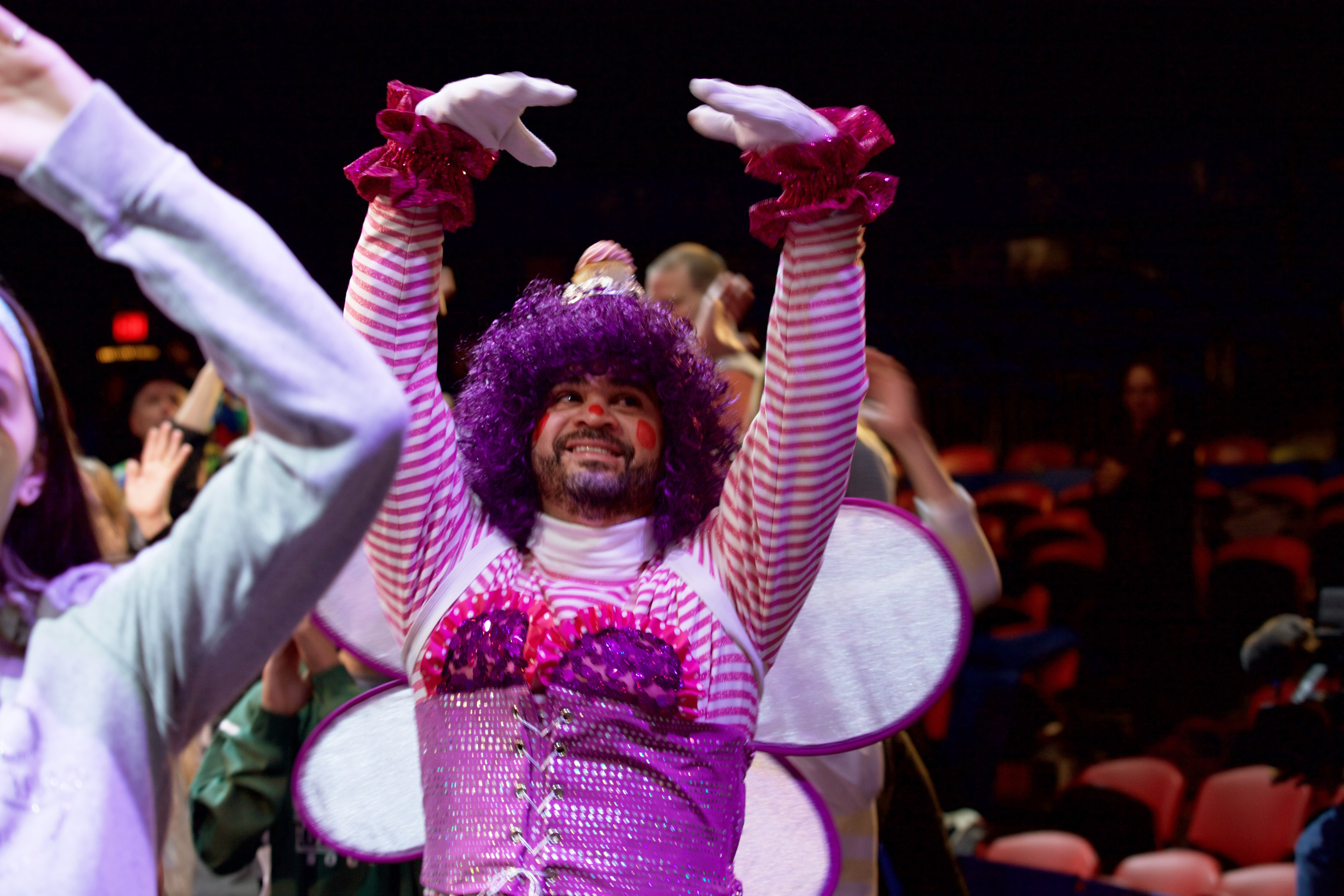 Charlie Silva dances as a sugar plum fairy clown.
A float reveal day is the next big event, where school children and the media are invited to visit the Macy's workshop which feels much like Santa's, though not nearly as cold. The New Jersey based office is where all the magic behind the parade originates and is brought to life. Other events include two dress rehearsals and the ever popular balloon blow up.
To bring the Macy's Thanksgiving Day Parade to life requires several months of planning, beginning the day after the parade. Amy Kule and her team hinted they are already planning next year's 90th parade and eyeing the 100th.
Going behind the scenes and seeing how the parade is created ended up not in any way spoiling the magic. Instead, it gave me a greater appreciation for the work that goes into it.
When I pressed Kule to give us a hint of what to expect for next year's 90th parade she mused, "You'll see balloons and floats, and you'll see some marching bands, and you'll see some cheerleaders, and you'll hear from some really great talent... It will be like that!"
All photos unless otherwise specified were taken by Riley Arthur, video is by Patrick Felsenthal.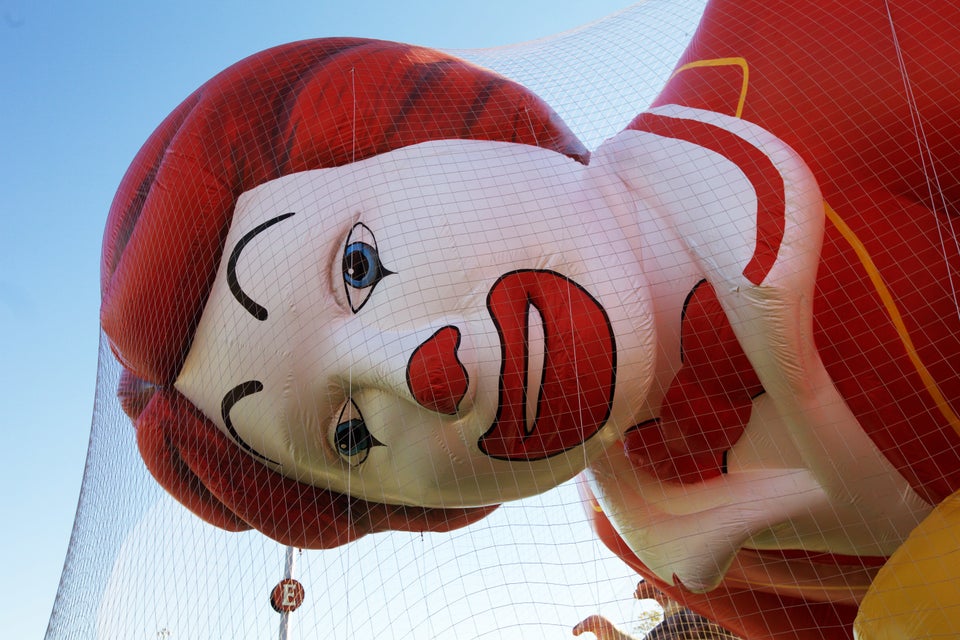 Macys Thanksgiving Day Parade
Popular in the Community