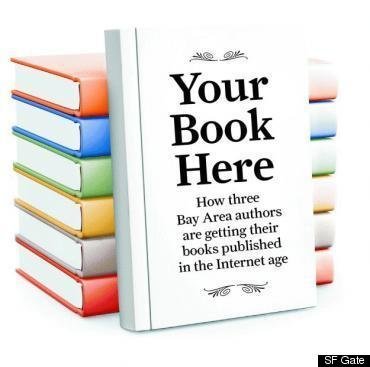 Many people have a general idea of what a literary agent does, or is supposed to do. To potential authors, agents can seem like the fairy Godmother (or father) who cradles the author's book in their hands and guides it along the path to greatness -- making all of their dreams come true.
Here is an insider's perspective of what an agent really does and what you should look for from Stephanie Tade, who has been a top literary agent for more than two decades.

Arielle: Stephanie, how would you describe the role of a literary agent?
Stephanie: We are advocates. We are the person in the boxing ring negotiating deals and making sure the book is placed with the right publisher. Even before there is a deal on the table we act as an editor to make sure you have the right proposal and you're going out with a book that is very salable. We are friend and financial consultant, but primarily we are a career and business manager to help you achieve your goals.
Arielle: For fiction books, the author needs to submit the entire manuscript but non-fiction submissions require only a book proposal. What are some of the biggest mistakes you see authors make in their proposals?
Stephanie: Trying to be too fancy and not doing enough research about competitive works. The competitive market section should include relevant books that were recently released so that your information is as current as possible. Do not slam other books in the market and explain why yours is better. Instead, explain why yours is different within the same book category. Does yours offer something fresh?

Arielle: Is it reasonable to ask your agent to help you improve your competitive market section?
Stephanie: Absolutely, but don't expect the agent to do all of the work. Only rely on him/her to point you in the right direction for research and your hook.
Arielle: What are some of the most important questions you think an author should ask a potential agent?
Stephanie: Have they ever represented anything else in your category and what kind of success have they had? How do they view your book and what type of strategy would they use to sell it? Is your proposal in good enough shape to go to market and what would they need changed to represent you?
Arielle: Compatibility is key! The relationship can last for years and hopefully many books, so make sure you have respect for your agent and that you enjoy the collaboration.
Lastly, what are some of the traits you've seen in successful authors?
Stephanie: Clarity about their goals and willingness to do whatever they need to do to get there. Also, they have a real respect for the field and their competitors within their field. I think it is really important to be able to understand why certain books have been successful in whichever category you are in so that you know what qualities make for a great book.
Stephanie Tade started her career in publishing at Bantam Books in publicity and rights, and moved to the highly successful Jane Rotrosen Agency in 1984 where she was an agent and director of film and international rights, for 17 years. In 2001, she was tapped to run the editorial book group Rodale General Books where she published such authors as yoga legend BKS Iyengar, bestselling diet and fitness author Jorge Cruise and biologist and TV personality Jeff Corwin . In 2005, she established the Stephanie Tade Agency, representing a broad range of prescriptive and narrative non-fiction authors, specializing in physical, emotional, psychological and spiritual wellness, as well as select commercial fiction. Her authors include the diet and health books by bestsellers Dr. Judith Beck and Sparkpeople.com, as well as Dr. Frank Lipman and Marcelle Pick, familiar faces such as Jeff Corwin, Daisy Fuentes, Morgan Freeman and Kathy Kinney and spiritual and self-help authors such as Susan Piver, James Baraz, Cyndi Lee and Dr. Elisha Goldstein.
Arielle Ford has launched the careers of many NY Times bestselling authors including Deepak Chopra, Jack Canfield, Mark Victor Hansen, Neale Donald Walsch & Debbie Ford. She is a former book publicist, literary agent and the author of seven books. To learn how to get started writing a book please visit: www.HowToWriteMyBook.com

Related
Popular in the Community