Designer Dennis Basso takes us into his atelier on the eve of New York Fashion Week.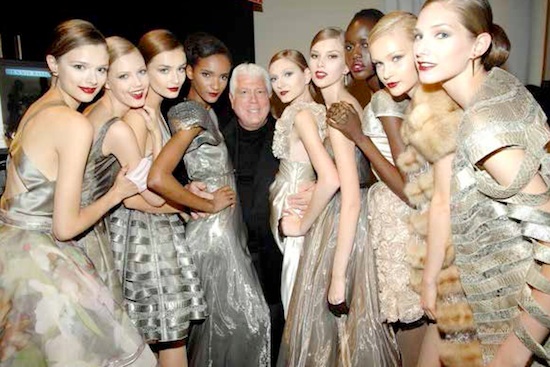 On a wall in Dennis Basso's atelier hangs a sketch of a wedding gown, lovingly drawn and complete with a veil. It was the designer's first creation, imagined when Basso was just seven years old -- a promise of extraordinary things to come. After graduating from the Fashion Institute of Technology, the New Jersey native began his career humbly in the early 80's, selling artisan furs from the trunk of a rented car. Three decades later, Basso has flagship stores around the world, from New York to Moscow, and counts Elizabeth Taylor, Brooke Shields, and Naomi Campbell among his storied clientele. "It has been a long and interesting journey, one step at a time," the designer says. "It's about being focused and never losing sight of the goal."
For Basso, that goal is celebrating the tradition of "great American fashion" with a commitment to craftsmanship. On any given day, his atelier is full of floor-length gowns, sumptuous furs, and cocktail dresses -- all handmade in New York City. Meanwhile, tables are strewn with new patterns, as seamstresses meticulously sew every bead and sequin on dresses tailored to the remarkable women who wear them.
When I visit, the Basso team is draping a storm-gray organza gown over a mannequin, its fishtail hem pooling on the workshop floor. "I think it's important that when a woman wears a Dennis Basso creation, she feels special," the designer explains. Inspired by iconic women like Millicent Rogers and Ava Gardner, Basso evokes in each piece an aesthetic both opulent and feminine, unafraid of dramatic shapes and luxurious fabrics. The woman who wears Dennis Basso is equally fearless and "knows how to put together her own personal look," Basso observes. "[She] is an international woman who is just as comfortable in her garden as she is going to the opening night of the opera."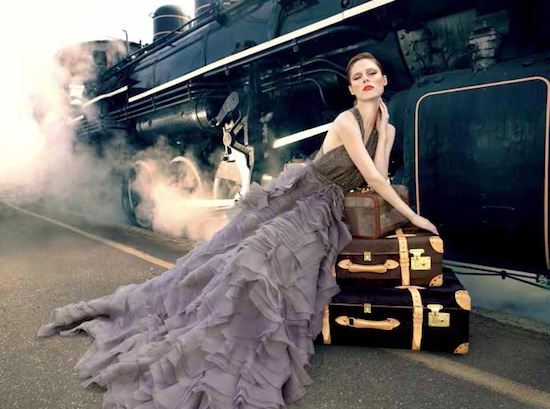 Five Questions for Dennis Basso
Can you tell us about the first collection you designed?
In 1983, I went out on my own and showed my first collection at the Regency Hotel. The collection was all fur and very 80's: big shoulders, extremely glamorous, and very "Dynasty."
What is your favorite item in your wardrobe?
My favorite clothing is my navy blazer.
What are your fashion week staples?
Lots of water. Kiehl's moisturizer and sourdough pretzels.
What is one thing most people don't know about working in fashion?
Fashion production is not just glamour but many long hours of work and planning.
Where are you most inspired?
I'm inspired by wherever I go -- walking down the street, at the theater. Inspiration comes in all different ways.