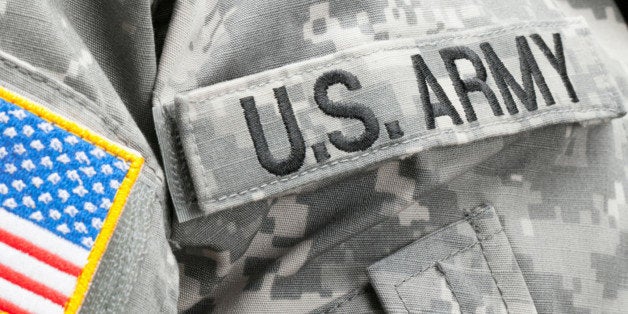 E.W. Brooks is an Army Wife, Indie Author, and Executive Producer. . .who said women can't rule the word? Meet the next phenom whose passion for writing is now turning her novel series into a television series directed by one of Hip Hop's most brilliant minds.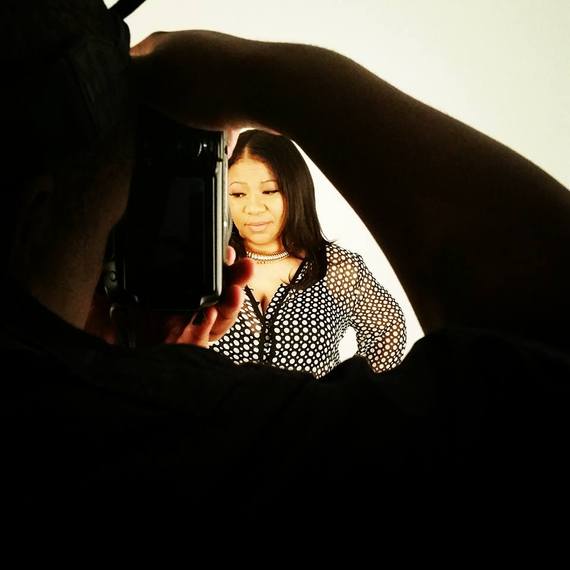 Who is E.W. Brooks?

In the last three years, Brooks has released 7 books, filmed a pilot with Hip Hop old hand Damon Dash, and created the Turn in the Gun Campaign. This wife and mother has a big imagination and has used her gift of storytelling and love for her community to create the Mafietta book series.
E.W. released her first novel in May of 2013 while she and her husband were in the midst of a work-related move. "I was pregnant and extremely sick. I hated getting out of bed and I was too sick to do anything else, so I just wrote. After a couple weeks of writing, Mafietta was born and I've been writing ever since." Brooks says.
Brooks on Working with Damon Dash

Brooks' continued writing and decision to live her dreams led her to Damon Dash and the doors of his Poppington Seminar in small town, North Carolina. Brooks had seen Dash's infamous Breakfast Club interview and bought into his "Invest in Women" platform. Dash's question was simple.
"What is your business and how can I help you?" Brooks watched as Dash sat patiently waiting on a viable collaboration. Then this 36 year old Army Wife sits down wearing a t-shirt that read, "Mafietta," and explained to Damon that she had her own money and was ready to shoot. She asked for mentorship and a co-sign, but walked away with a director. Dash called Brooks 3 days later after reading Mafietta: Rise of a Female Boss, the first book in the series, and the rest is history. The former Roc-A-Fella CEO would go on to direct the pilot with the help of Deelishis aka London Charles from Flava of Love and Battle Rapper Murda Mook.
When asked to name one thing she learned from working with Dash, Brooks replied, "I learned to take my emotions out of business and most importantly - to be a tough negotiator. He taught me a lot over the few months we worked together, and I would hope that he learned a couple of things from me as well."
Who are Some of Your Favorite Authors?

Alice Walker and Maya Angelou are some of my favorite authors. I admire the way Ms. Walker was able to write something like The Color Purple, be a part of its conversion to film and is still able to reach out to her readers on Facebook to have discussions about the concept of family. I enjoy her relevance. I am also grateful for the way Maya taught us all to teach as we learn and give as we get.
I love John Steinbeck's, East of Eden. I read it in high school because it was a requirement. However, I've read it from cover to cover at least 3 time since then. I love the idea that one may overcome the thing that haunts them or anything else for that matter as long as they have the will to do so. That may have been where the original theme, it doesn't matter when you start-just how you finish that matters, was born so many years ago. That idea coupled with life's lessons and my personal interests allowed me to create a book series that shows a family's evolution from the life of organized crime to the boardroom.
What's Next for the Mafietta Series?

Her latest release, Mafietta IV: Changing Tides chronicles the course of the main character's life after she's overwhelmed by years of gun violence. Up until this time, the main character had no problem protecting her family by any means necessary. Maintaining their place atop the underworld scene was her primary focus until a near death experience and the birth of her son change her perspective.
Brooks explains, "I didn't want to create a series that glorified any type of illegal lifestyle. Instead, I wanted to show the toll it can take over one's life overtime. We really watch our main character go through some things as she learns to live with the regret of the things she's done. It was important to for me to show the complete evolution of this character. I wanted to give a more complete perspective of the game."
The Turn in the Gun Campaign

After writing a book series about the life and evolution of a crime family to that of upstanding citizens, I wanted to make an effort to help others evolve as well. After watching Steve Harvey's recent show on Chicago gun violence, it became important to Brooks to help get guns off the street.
"I've never experienced the type of pain I saw in those parents' eyes and as I sat, watched, and wiped tears - I decided to do something to make a difference. The Turn in the Gun Campaign is a united effort to provide information on gun amnesty programs all over the United States. Each state's ambassador will be announced soon and head up their state's attempt to have unregistered and illegal guns collected without penalty. Information will be available at TurnInTheGun.org
How Do You Want to Be Known?

"I want to be known as someone willing to share my talents with anyone who takes their craft seriously. I am giver by nature. For me, there is nothing comparable to the feeling I get from helping others. Whether it's helping them to grow their business, publish their book, or just be there to shine a light on some of the things we as society should inspect - I'm there. I'm showing up and I'm committed to providing resources (articles, blogs, and experiences) and inspiration for those looking to live their dreams. I want to be known as that woman who is unafraid to live her dreams. I want to be known as Mafietta, a representative for the new lifestyle of people who are working to better themselves and those around them."
Advice of Fighting Fear and Following Your Dreams

To follow your dreams is to call out the fear that lives in your subconscious on a daily basis. Once you do that, you can focus all of your energy on the day to day tasks it takes to accomplish your own goals or those of your organization. Whenever I am faced with a fear, I call it out. I name it. That makes me aware of it and able to navigate around or through the situation to hit my target.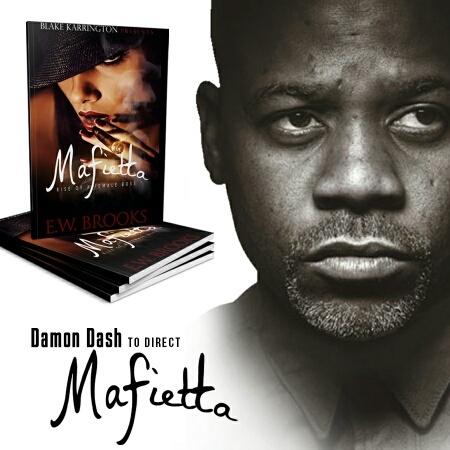 For more information about this Super Woman with a pen aka E.W. Brooks, visit her website (www.Mafietta.com) or follow her on Instagram at: @ewbrooksbooks.
Brooks' recently released book, Mafietta 4, is available on Amazon
Readers can also check out E.W. Brooks' entire catalog on Amazon.
Popular in the Community