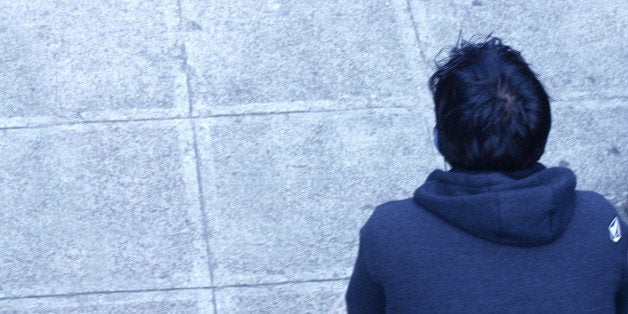 What an amazing month it has been!
2015's National Foster Care Awareness month appears to again have been a huge success.
Events were held almost daily all across the country. Former foster kids got together for a big conference in Baltimore to network and interact, Darryl McDaniels of Run DMC, a former foster kid himself, spoke at the event put on by the Fostering Change Network. The White House honored former foster kids as Champions of Change in a once in a lifetime event that included an appearance by a famous alum from care, NFL star, Jimmy Graham. Kids from all over the nation convened in the capital and spent time working with Congress members at the annual Foster Youth Shadow Day, an experience provided by the Congressional Caucus of Foster Youth.
Kids from foster care got adopted! You liked their photos on social media, they held a sign that told you how many days they'd been in care. You wore ribbons. You changed profile pictures to show support. You ran 5ks and bid on items with the proceeds going to a local agency. You thought about how you could help. You watched heart wrenching videos and movies about foster care. You cheered on feel good stories. You applauded those who had made it through successfully.
Then June 1st will appear and we disappear from your consciousness. We go back to being the first or last story on the newscast. We become the story on your newsfeed you pass by. We fade back into the background.
That isn't the case for me. I run the nation's only monthly foster care magazine, Foster Focus. I am a former foster kid. I care about the kids in care and the kids who age out, get too old for the state to care for, every single day.
Every month is foster care month for me because it deserves to be.
When May 31 11:59p.m. switches over to the next day, next month, there will still be nearly 400,000 kids in care. There will still be 57,000 kids in group homes, according to the Annie E. Casey Foundation. There will still be upwards of 20,000 kids aging out of the system each year.
Kids will still enter care at age 9, on average, and stay in care for more than two years. Traumatized kids will still be misdiagnosed and given psychotropic medications they don't need.
There will still be kids who will attend 10 schools and move to a dozen homes while in care. Kids in care will still fuel the pipeline that is Human Trafficking.
When they leave care, they will populate your prisons, somewhere in the neighborhood of 40-70 percent of all prisoners spent time in care, depending on the source. They will fill your streets. Former foster kids account for nearly 50 percent of the homeless population in this country. They aren't going to go away just because the calendar says it is summer. And I won't either.
When you start thinking ahead to the beach, folks like me will still be working to help these kids. Groups like the Dave Thomas Foundation for Adoption, One Simple Wish, Foster Care Alumni of America, FosterClub, Together We Rise and hundreds of other hard working advocates will continue to fight the good fight, continue to try and keep foster care at the forefront. It won't stop being National Foster Care Month for us, it will just be a continuation of our yearlong work.
So don't get lost in the feel good days of May. Days when it appears that foster care has it all together. Improvements are made hourly but the road ahead is long and filled with the obstacles that thwart progress.
When June rolls around and the dog days of summer begin, don't forget about the realities of foster care. Don't forget about the thousands of faces that need you to pay attention all year. Don't forget that caring for these kids now improves their chances of making it and reduces the chances of them becoming more negative statistics.
It's a lot to ask, I know, but keep these kids and this system in your mind all year. Get involved. Advocate, become a foster parent, become a CASA, Court Appointed Special Advocate, adopt, mentor, even the simple acts of volunteering time or funds makes a huge impact on the future of these all too forgotten children and teens.
Don't disappear in June...the kids aren't going to.
Calling all HuffPost superfans!
Sign up for membership to become a founding member and help shape HuffPost's next chapter