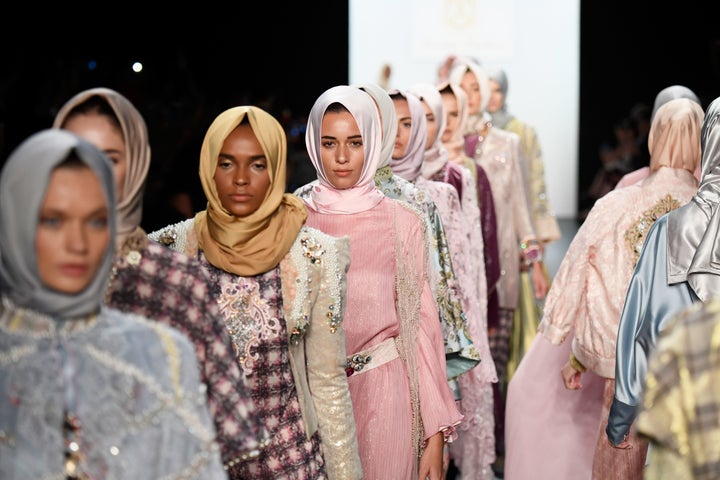 In a country where Muslim women have been fired and rejected from college for wearing a hijab, it's refreshing to see New York Fashion Week embrace the religious article in a big way.
Muslim Indonesian designer Anniesa Hasibuan made history on Monday with a dazzling show featuring hijabs accompanying all 48 outfits. As the show ended, she received a standing ovation from a largely non-Muslim audience.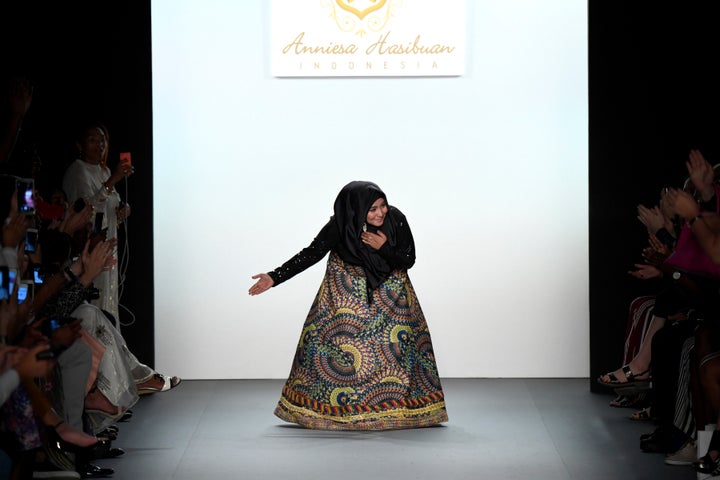 The fashion industry has become increasingly interested in promoting Islamic styles. For the last decade, Spanish fashion company MANGO has released a collection themed for Ramadan every year, and brands like Uniqlo, H&M and Dolce & Gabbana have followed suit.
But according to Elle, no other show at NYFW before Hasibuan's had featured hijabs in every outfit.
Fashion brand Haute Hijab shared its enthusiasm for Hasibuan's NYFW show on Facebook Tuesday night, writing:
"I believe fashion is one of the outlets in which we can start that cultural shift in today's society to normalize hijab in America so as to break down stereotypes and demystify misconceptions. Last night's show was a huge leap forward in that direction. Anniesa - thank you for the courage and strength to keep your designs and models true to your beliefs and not giving in to the pressure - you made history and we love you."
Check out some of the stunning styles from Anniesa Hasibuan's collection at New York Fashion Week below: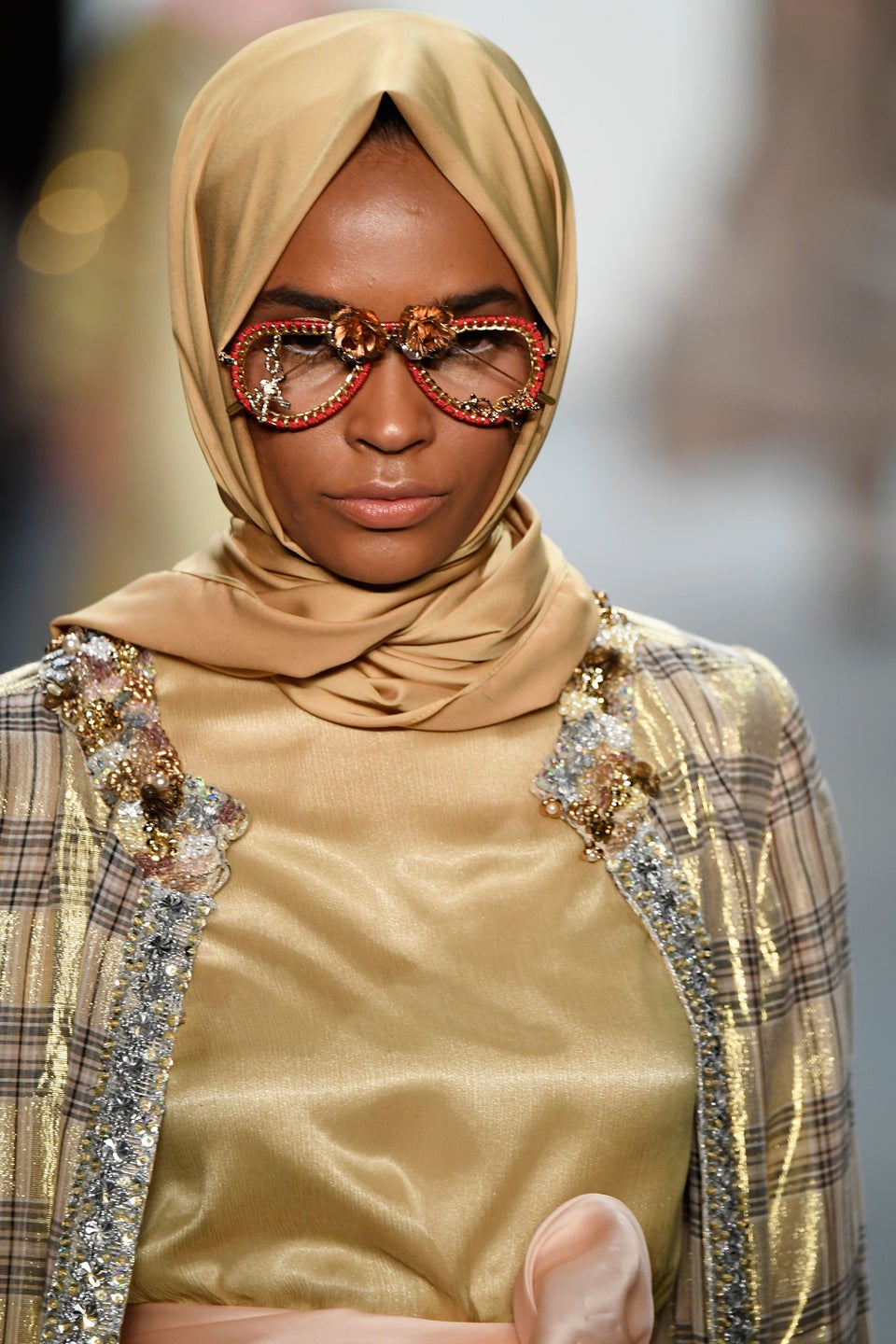 Frazer Harrison via Getty Images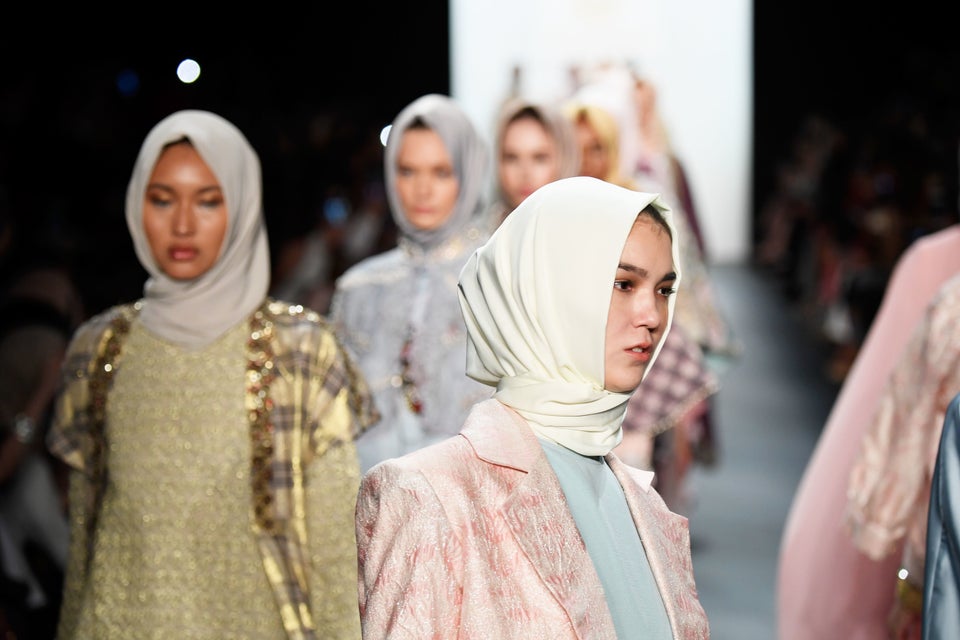 Frazer Harrison via Getty Images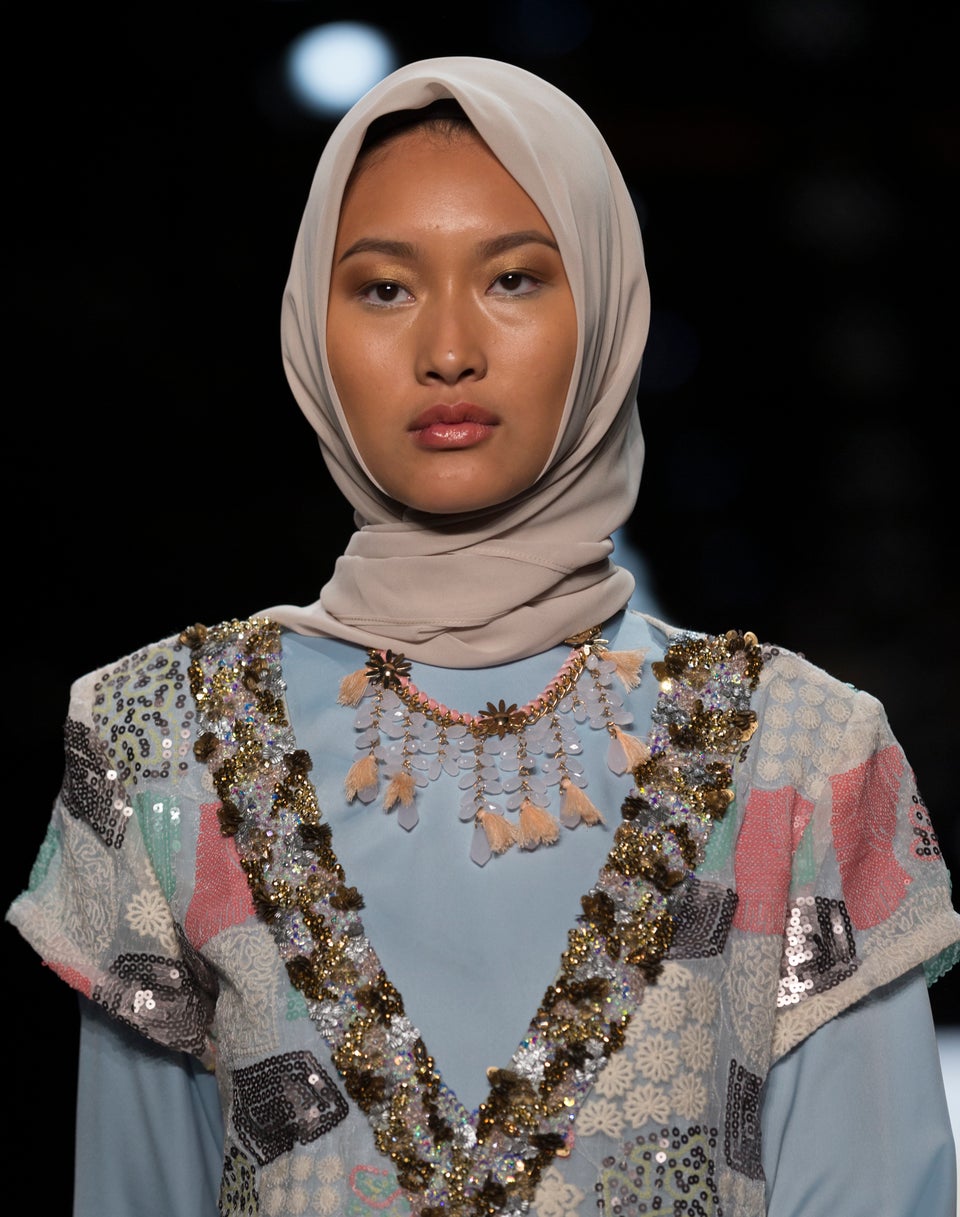 Pacific Press via Getty Images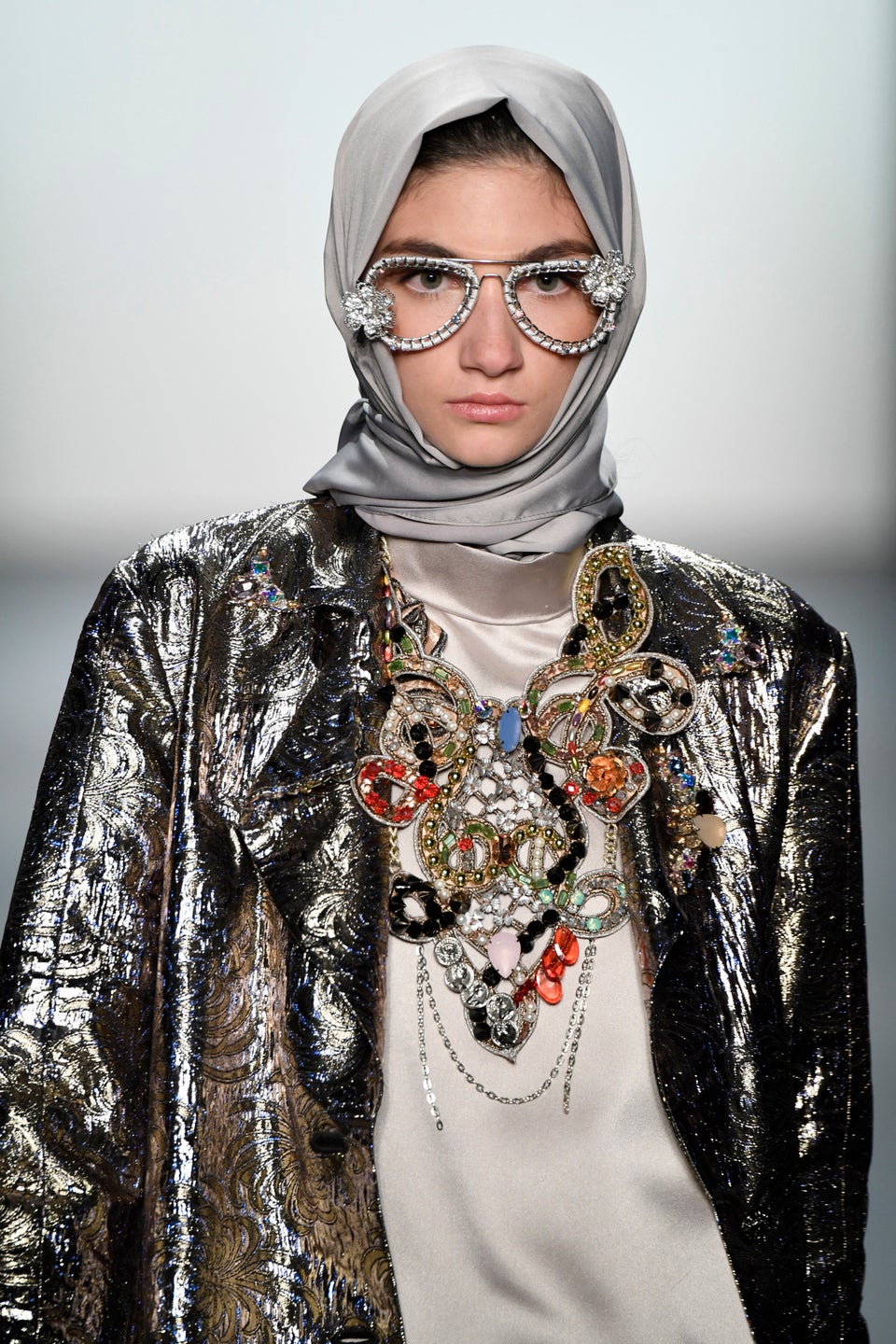 Frazer Harrison via Getty Images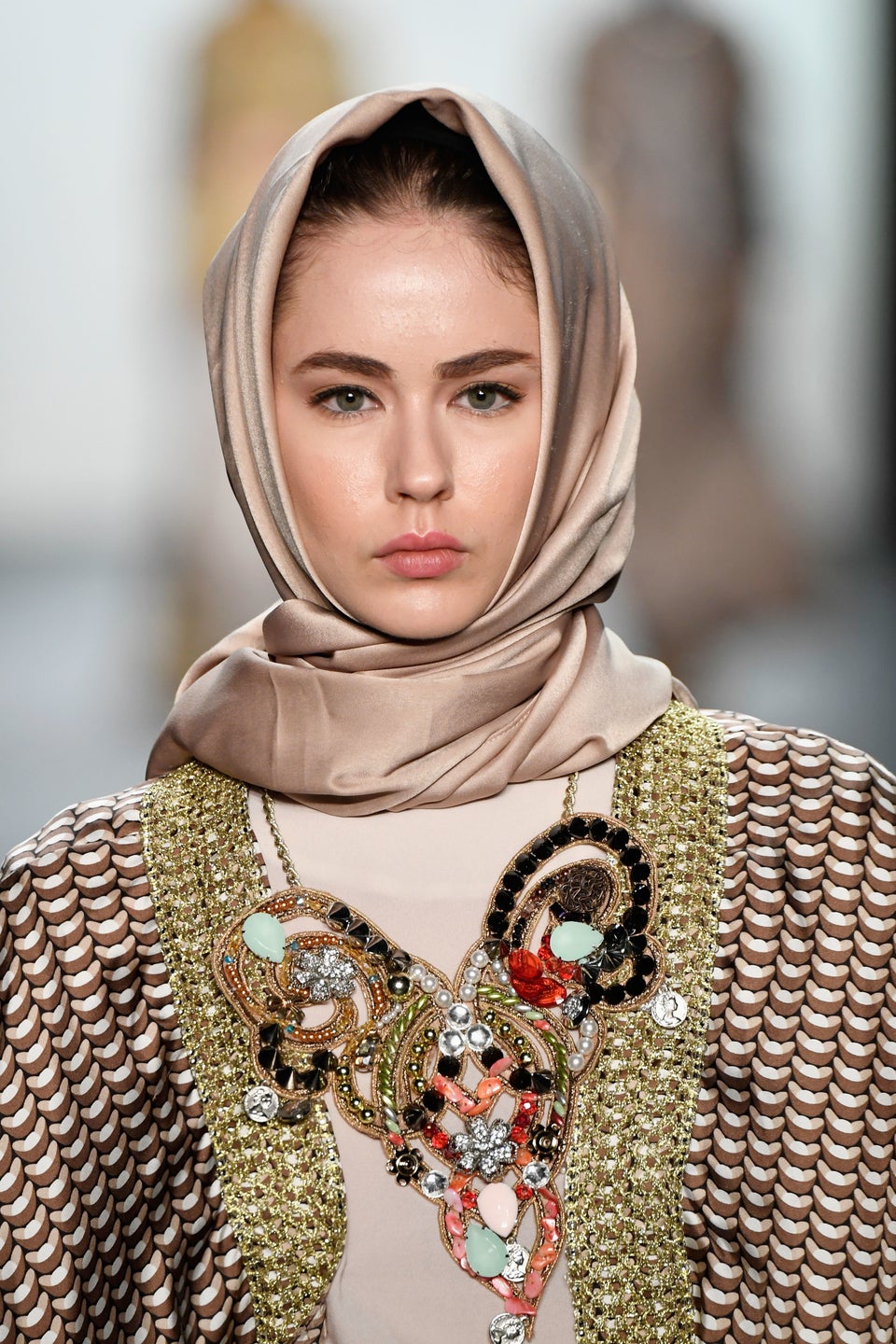 Frazer Harrison via Getty Images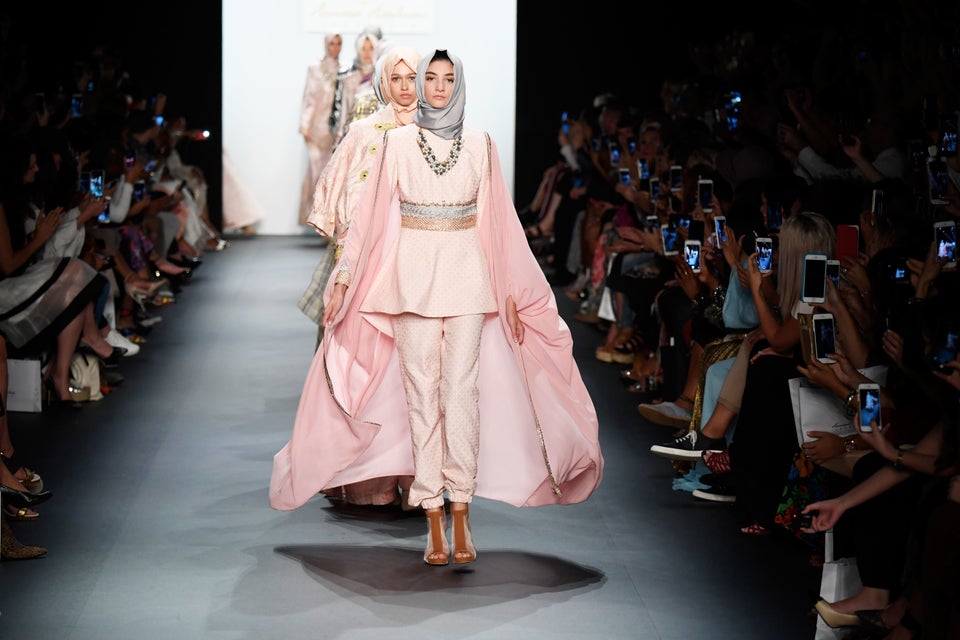 Frazer Harrison via Getty Images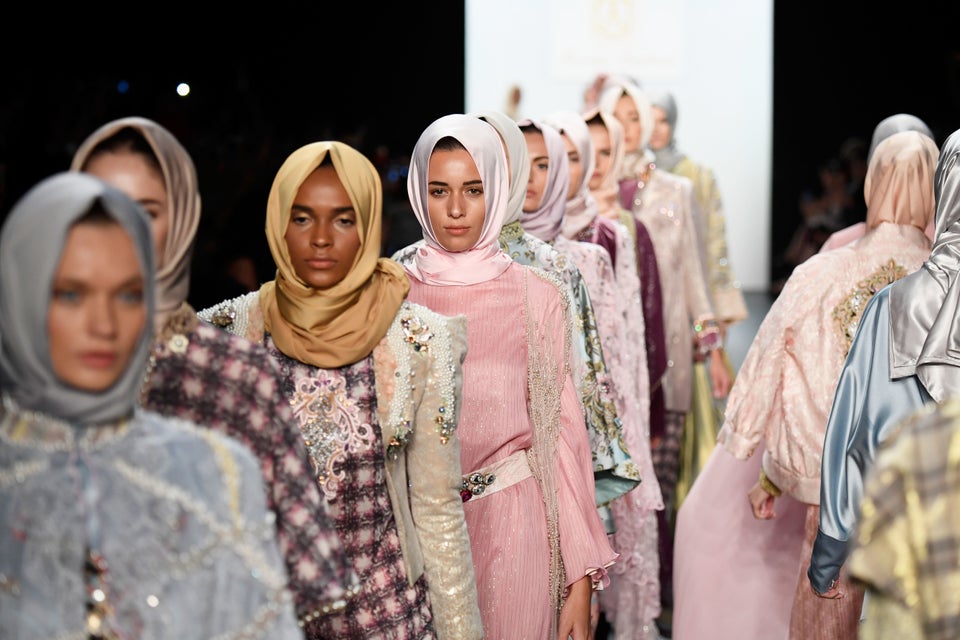 Frazer Harrison via Getty Images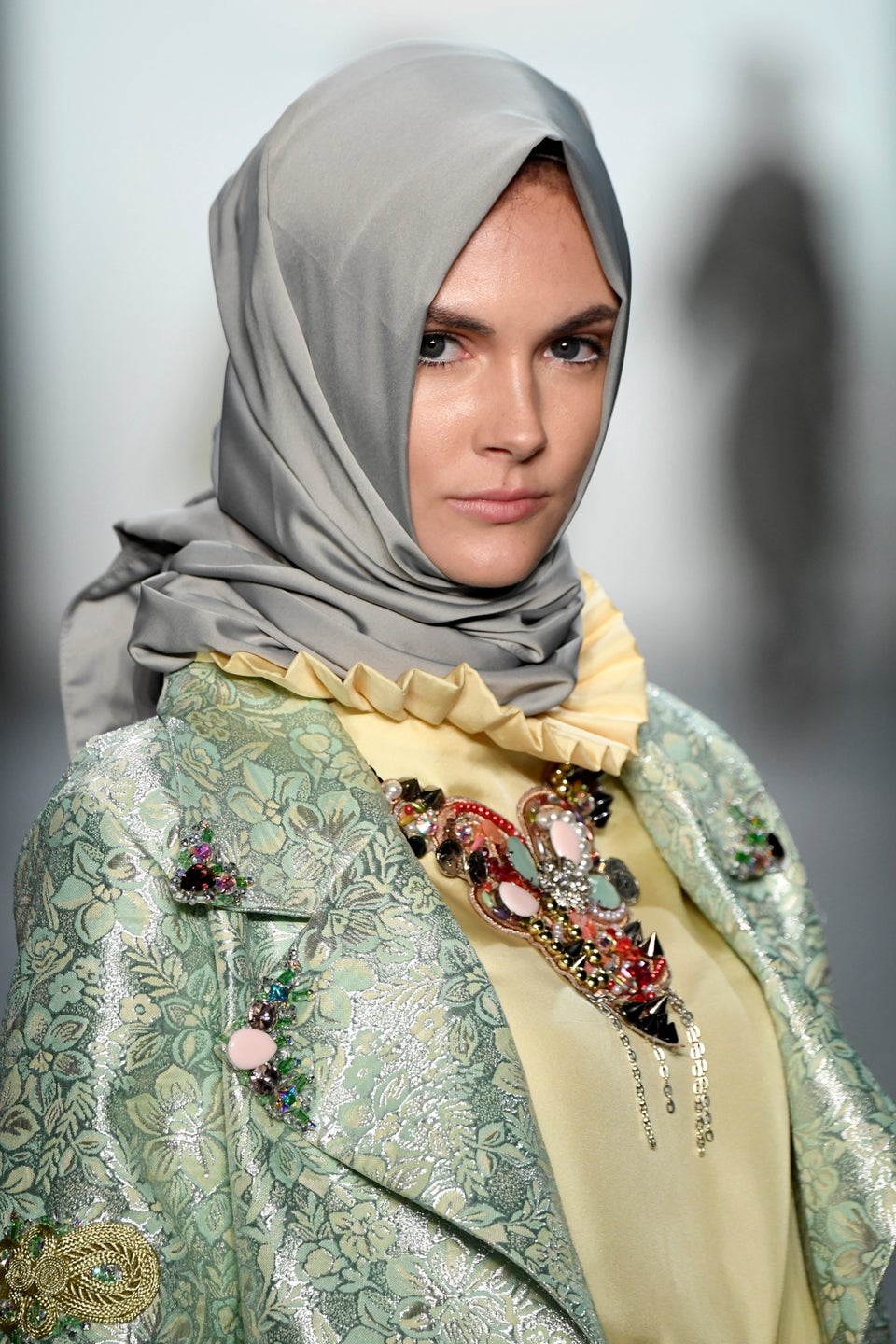 Frazer Harrison via Getty Images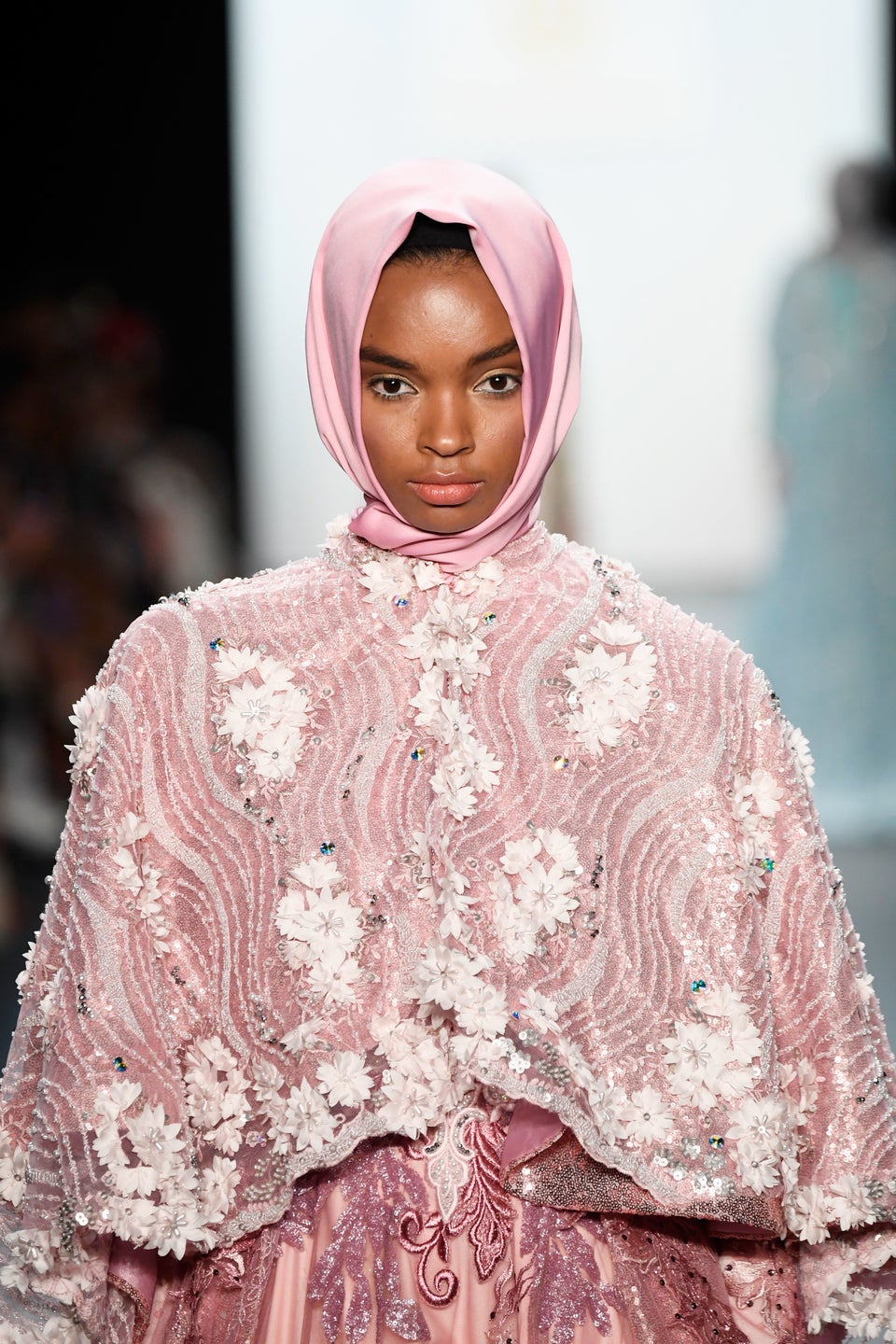 Frazer Harrison via Getty Images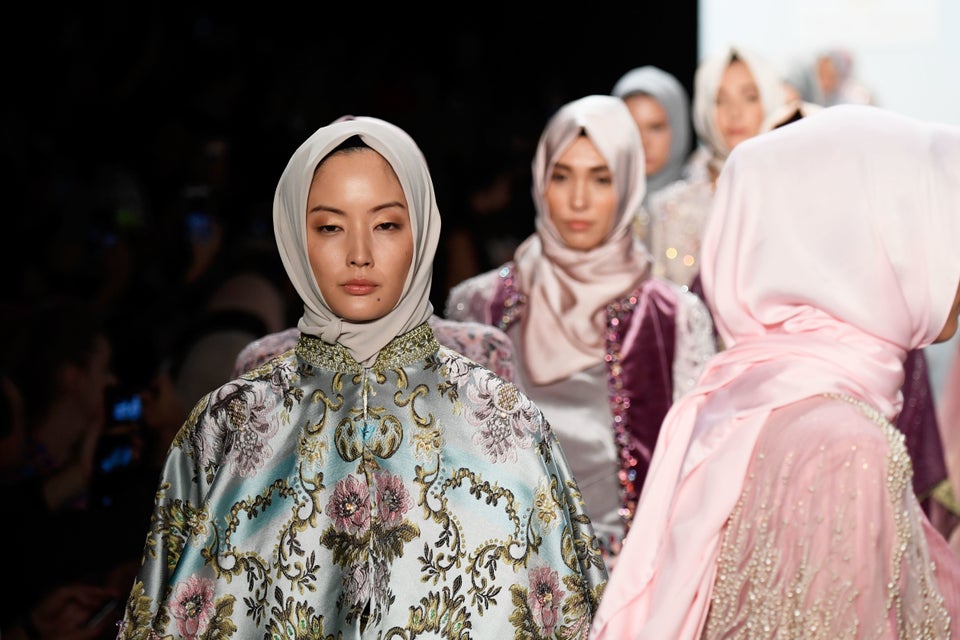 Frazer Harrison via Getty Images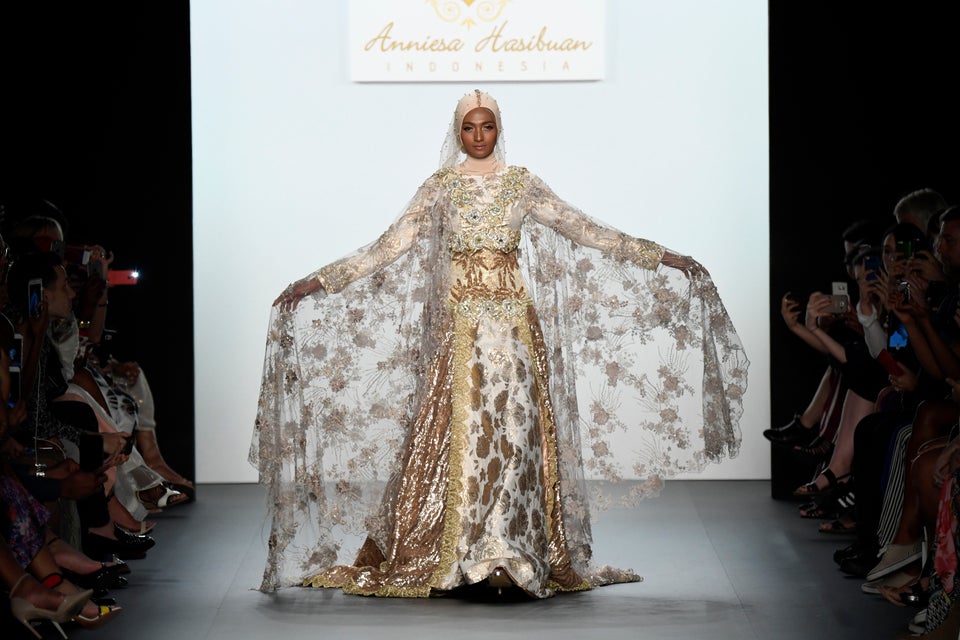 Frazer Harrison via Getty Images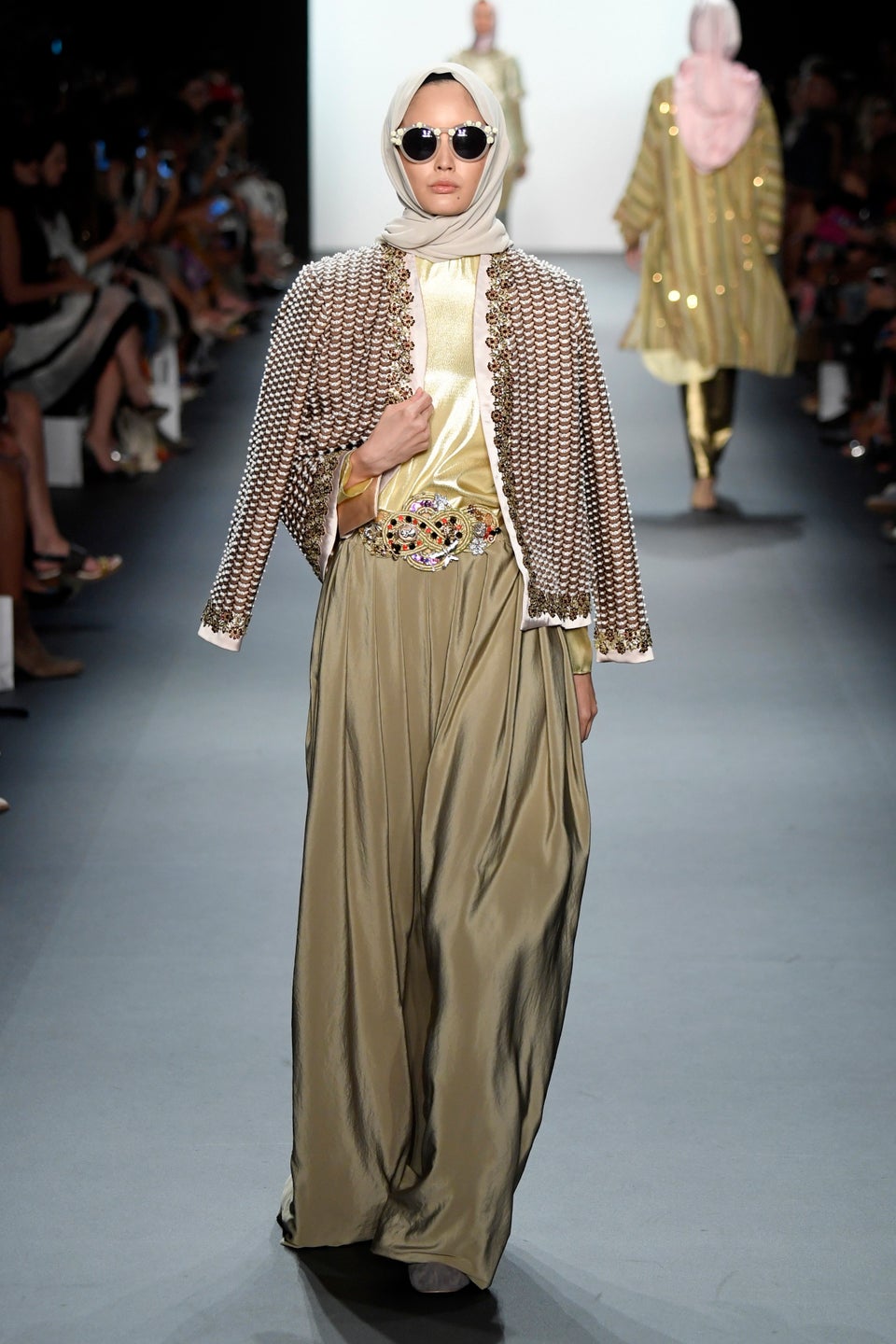 Frazer Harrison via Getty Images
Before You Go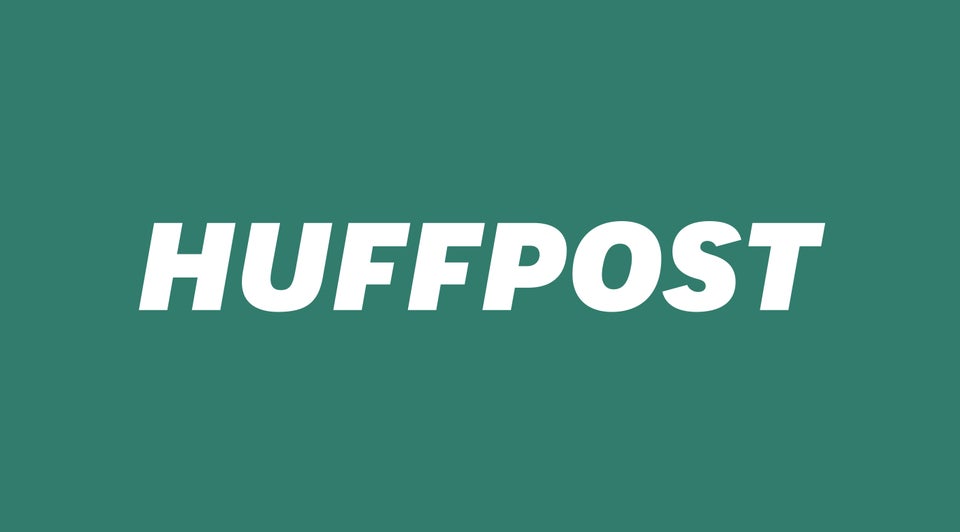 15 Of Our Favorite Muslim Fashionistas To Follow On Instagram