Thankfully, keeper Marty Dearie wrote in December that Bei Bei had "grown exponentially over the last few months" -- weighing an impressive 16 pounds as of Dec. 7 -- which means the 5-month-old is finally ready to make his public debut on Jan. 16.
And from the looks of it, he's a natural: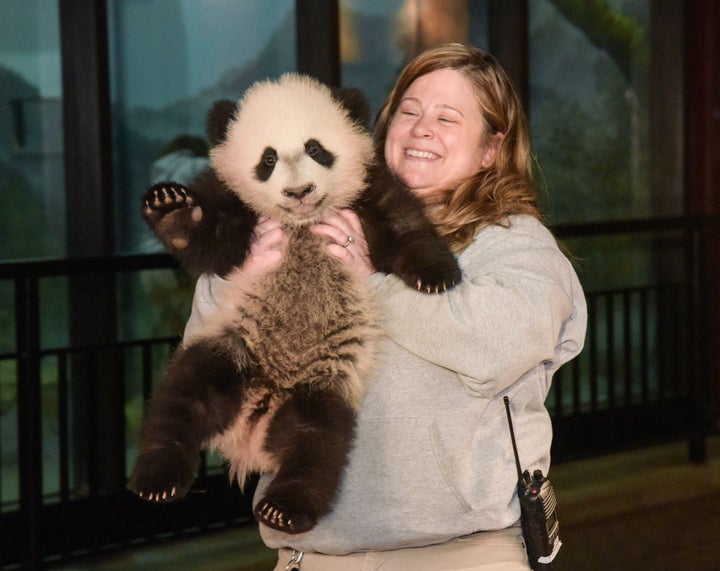 Bei Bei and a twin brother, who died shortly after birth, were the result of artificial insemination. Bei Bei's parents, Tian Tian and Mei Xiang, also live at the zoo with their 2-year-old daughter Bao Bao, also the result of artificial insemination.
Bei Bei, who was born Aug. 22, is now thriving, which marks a huge success for the zoo -- and a victory for anyone with a soul: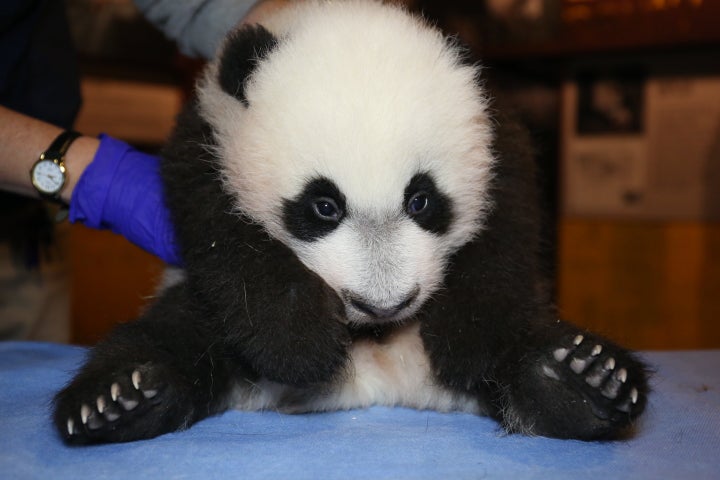 The zoo has been introducing the baby cub to crowds incrementally, including a Jan. 7 checkup that was open to lucky members of the press.
And it's no surprise the little star is ready for the spotlight.
In December, Bei Bei showed the world just how chill he is by snoozing through his media debut. His DGAF attitude was so strong, he even left tiny drool stains on the table:
Today, Bei Bei is bigger than either of his older siblings were at his age. (His 10-year-old brother, Tai Shan, now lives in China.)
Judging by his older sister -- whom keeper Nicole MacCorkle and biologist Laurie Thompson described as "a playful adolescent" in a December update -- Bei Bei is probably only going to get cuter.
Just check out Bao Bao on her first birthday:
When it comes to the inevitable cuteness overload, we're just going to have to grin and bear it.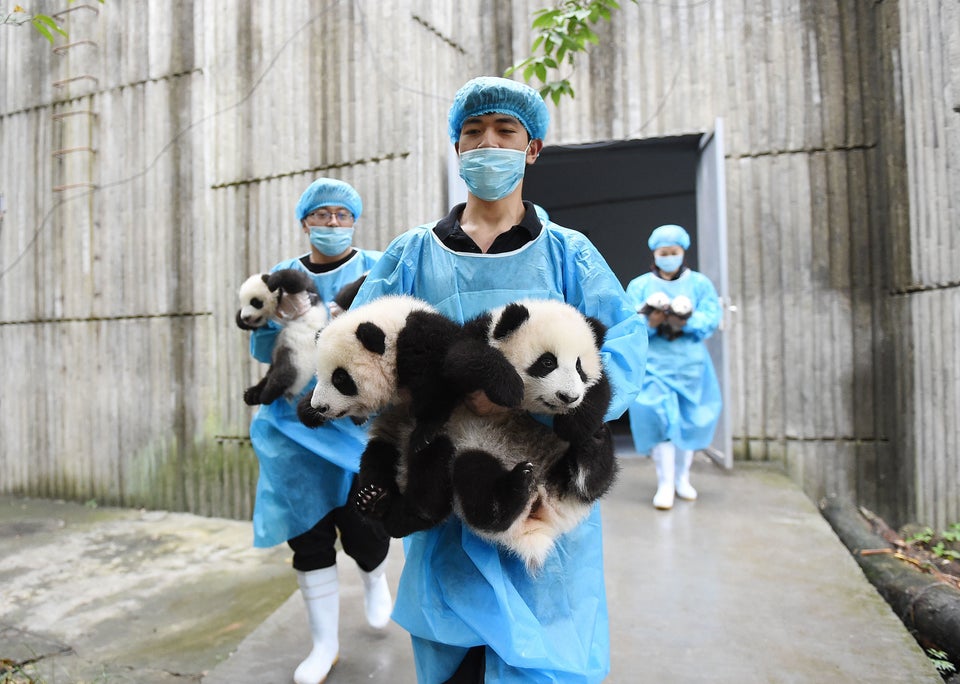 Adorable Baby Pandas Showed Off In China