China is nothing if not random, and it doesn't get much more random than Wonderland Amusement Park. A forty-five minute drive from downtown Beijing toward Badaling Great Wall, Wonderland was once slated to be the largest amusement park in Asia. That was before its maker, Thailand-based Reignwood Group, unable to reach an agreement with the local government and farmers, pulled the plug in 1998. They left behind a half-built castle, fallow fields and shells of buildings where children might have ridden Tea Cups or nibbled on cotton candy.
Developers tried to salvage Wonderland in 2008, but to no avail, and the park has since become an amusing side trip from Beijing. I visited with friends not long ago and we spent an afternoon roaming empty building interiors, snapping photographs and making jokes about just how bad the park might have been if completed. While there is something tragic about an abandoned amusement park, in the case of Wonderland there is also something hilarious.
"Even if it was in its full splendor, I think it would be hideous," one friend said. Another dubbed the park, "The Crappiest Place on Earth."
The highlight is the Disneyland-like castle that stands a few hundred meters across a field behind the entrance. Workers abandoned the castle before the exterior was finished, but the shell remains. A disorienting staircase with no railings winds up the castle's main tower before stopping abruptly at a wall near the top. The further you climb, the narrower and darker the staircase becomes. (Noting the precipitous drop down the middle of tower, I stopped halfway up.) Curiously, locals seem to be using the upper parts of the staircase as a bathroom, which is perhaps why signs painted out front warn visitors to climb at their own risk.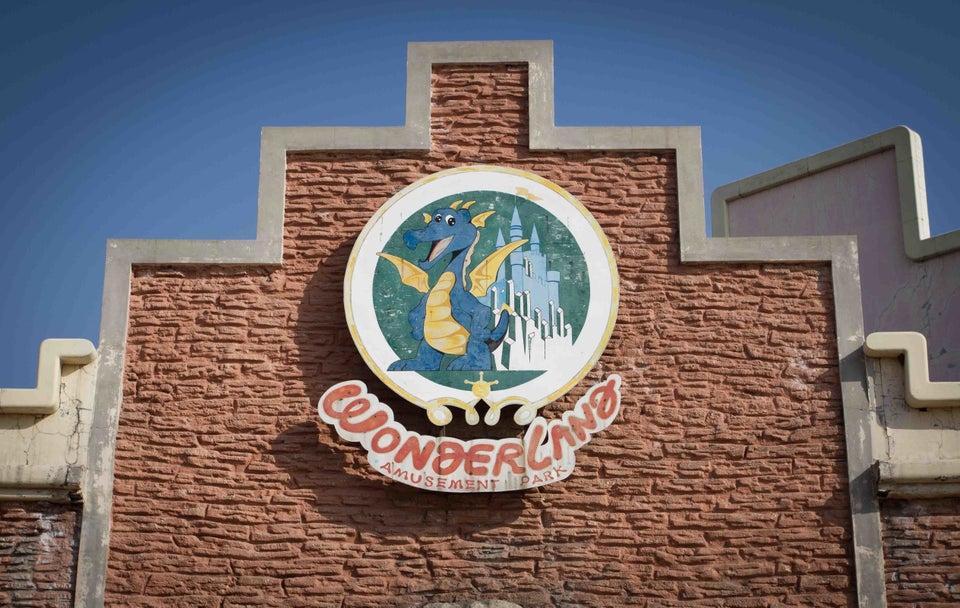 Beijing's Abandoned Wonderland