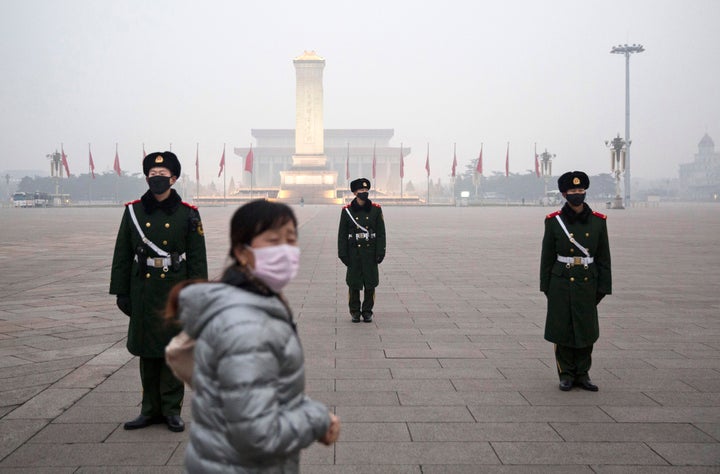 NEW YORK -- Nearly half a century ago, Manhattan looked a lot like modern-day Beijing.
Smog from burning coal and gasoline engulfed the city, much like what happened in London just a decade before. In November 1966, a thick smog settled over New York City, killing 24 people over the course of a few days.
Old photographs of Manhattan's hazy skyline are reminiscent of images of China's capital city, which on Monday declared a state of emergency after air pollution soared to its highest level in two years. Air pollution is linked to about 1.6 million deaths in China every year, according to a study released in August.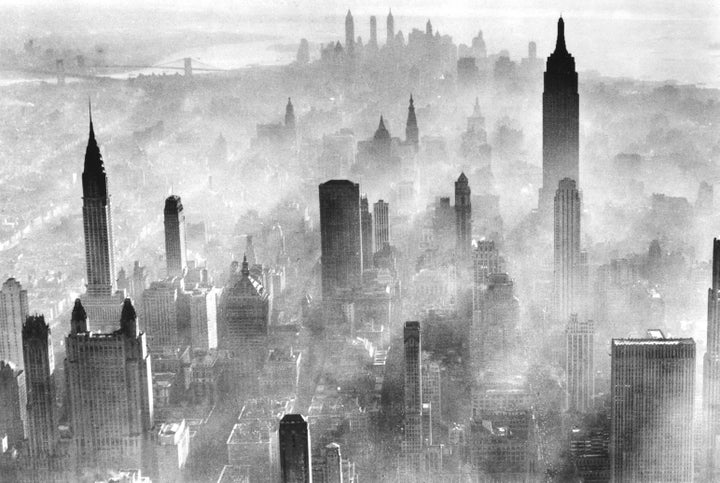 "China is going through a model of economic growth based on fossil fuel usage. It's not so different from what we in the Western world went through earlier in the 20th century," Robert Howarth, a professor at Cornell University who studies climate change solutions, told The Huffington Post. And it's unwise for China to follow the same path the United States and Europe have taken, he added.
The problem is that, more than four decades after the Clean Air Act was first passed, smog still plagues New York and its eponymous city.
Across the state, more than 4,000 people die early each year from long-term exposure to air pollution, according to new research by Howarth and his colleagues. Smog costs the state $33 billion a year. That's more than 23 times the $1.43 billion Gov. Andrew Cuomo (D) earmarked in the state's 2015 budget for environmental and renewable energy initiatives.
But New York is making big strides to improve the situation. Last week, Cuomo ordered the state Department of Public Service, which oversees utilities, to "design and enact" regulations mandating that the state generate half of its electricity from renewable sources by 2030. In September, Mayor Bill de Blasio laid out plans to divest New York City's five pensions funds -- worth a collective $160 billion -- of nearly $33 million in coal assets. 
China should have learned from the mistakes of the West. Instead, it replicated them at an accelerated pace as the country has rapidly developed over the past 30 years.
Making matters worse, even as the country sets aside billions to try to restore air quality, delegates at the climate talks in Paris this week accused Chinese negotiators of trying to water down agreements to reduce carbon emissions.
That's an enormous problem. China is the world's biggest producer of greenhouse gases. Even if all the pledges from countries to reduce emissions were implemented perfectly, scientists predict the earth will still warm by more than 2 degrees Celsius, or 3.6 degrees Fahrenheit. Climate models show that a temperature increase beyond that point will cause cataclysmic change. And, even if the world hits the 2-degree target, that may still be too high.
"Obviously it's a really big problem," Howarth said. "In China, they know they have a problem."  
Admitting it is the first step. But it may be decades before Beijing can breathe easily again.
Calling all HuffPost superfans!
Sign up for membership to become a founding member and help shape HuffPost's next chapter