Residents in Beijing and dozens of other cities across northern China endured another day of smog that was so strong, flights were canceled, factories shut down and traffic stopped.
A red alert, the highest level in the country's pollution warning system, was issued in at least 23 cities late last week, as smog swept in and blanketed the area. The alert is expected to last through Wednesday, with the worst of the polluted air hitting Monday evening and lingering throughout Tuesday. Dozens of cities shut schools and hospitals prepared for a surge in patients experiencing respiratory issues.
"The red alert has become the most serious air pollution episode of the year, affecting a population equivalent to that of the U.S., Canada and Mexico combined," Greenpeace East Asia said in a press release. About 460 million people are being affected, with 200 million citizens experiencing what the Air Quality Index refers to as "hazardous" levels of smog.
The South China Morning Post reported that flight tickets to resorts in the less-polluted south of the country were nearly sold out, as Beijing's "smog refugees" prepared to flee the city. But China Central Television tweeted that 181 flights in and out of the capital city were canceled due to the smog.
In the nearby port city of Tianjin, where local hospitals saw an increase in patients reporting asthma and other respiratory problems, airports in the city said they had to cancel 227 flights due to the smog, SCMP reported.
The Particulate Matter 2.5 index that measures the number of fine, toxic, inhalable particles in the air has skyrocketed.
"On Tuesday morning, the PM2.5 reading in Beijing climbed above 300," reported The Associated Press. "In many northern Chinese cities, the reading has exceeded 500 micrograms per cubic meter."
Related
Before You Go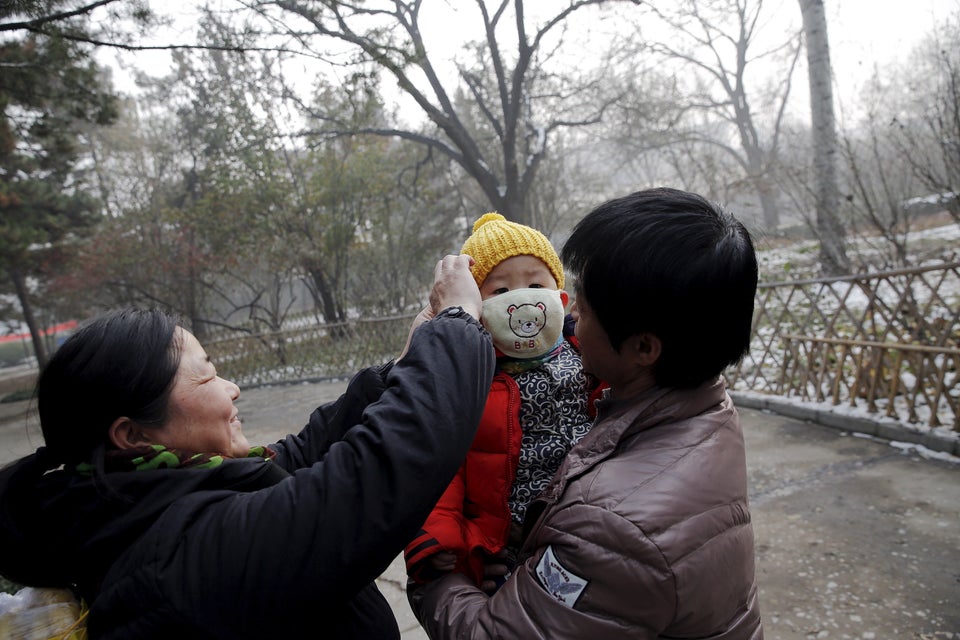 Top 10 Cities With The Worst Air Pollution 2016
Popular in the Community