On one particularly early and cool morning--as I began my work as a stage (kitchen apprentice) at Noma--I found myself eating a pastry and picking bunches and bunches of grand-elder in a local park. Passersby looked inquisitively as three of us picked, what looked to most as 'weeds,' and that is often stomped on with blind eyes. Oliver, the chef leading the way said, "once upon a time this was the only way you could get food. It's almost like our duty to bring this back. If you know how to use something, you should. It's free too!" I felt alive. My body felt merely like a small appendage of the earth I was walking on. Never had I felt more in touch with my surroundings.
In many ways that is the genius of Noma, the number one restaurant in the world. Yes, they provide a delightful dining experience in a luxury setting with food that truly will blow your mind. However, it is the philosophy driving Noma that sets it apart from every other restaurant.
Chef Rene Redzepi, creator and mastermind of Noma, says, "Each chef should see themselves as more than just a cook. Chefs must create, do something with meaning. We must all push the barrier of what's possible with the gifts we're given from nature." These are the words famed chef Rene spoke to me upon my arrival to his kitchen for a three week stage. I traveled to Copenhagen to fulfill my desire to learn about food and cooking from the best in the world. Within several hours of beginning my work in the kitchen, my mind was well on its way to being orientated with the philosophy and ways of Noma, and a chef who truly has a passion for his terroir.
I am a professional swimmer. I swam and won two gold medals in the 2008 Beijing Olympics. My biggest passion outside of the pool is food and cooking, which was actually spawned by being diagnosed with high blood pressure. For the past three years my vacations from swimming have taken me to stage in some of the best restaurants in the world in Italy, France, and New York. I knew I wanted to stage on this summer's break, and what better place to go than the restaurant voted number one in the world in 2010 and 2011, Noma.
I contacted chef Rene Redzepi, via Twitter to see if setting up a stage was possible. Noma receives over 1000 inquiries per week so I had no idea what his answer would be. Luckily I was offered an opportunity and jumped at it. My mind was on a high of excitement.
Upon my arrival I was first amazed by how young everyone in the kitchen was. At 26 it felt like I was an old dude who was getting into the trenches far too late to ever rise to culinary prowess. Alas I am not a chef, I am a professional athlete. This stage is simply an experience to follow my passion and love for food and cooking. Nonetheless I was one of the older people around. My first thought was, "how could all of these young chefs have the experience and technique to be working at the best restaurant in the world?"
Not unlike my experiences with swimming. I have been fortunate to have trained and swum with the best athletes since I was very young, as these chefs are doing in their craft.
Within hours of beginning work, on my first day at Noma, I was hands deep in a huge list of items to be prepped for the days lunch and dinner services. During my time at Noma there were 23 other stages, and at some point we'd all be picking thyme leaves in bunches of three, cleaning upwards of 70 kilos of chanterelle mushrooms, helping to make one of the seven homemade juices, picking 40 kilos of crab, breaking down 150 kilos of live scallops, or any number of other jobs there were to be done. The prep list at Noma is immense considering the small number of covers they do each day. However, when you think about how many servings the average diner receives, between 6-13 snacks and between 7-20 courses, it makes sense how much prep there is to do. What I didn't realize that first day is that I wouldn't just be in the kitchen, as chefs, we were more than just workers at a table or stove, we were also foragers.
Several days later I found myself on a nearby beach foraging for rose hip berries. Last year the chefs harvested and pickled 100 kilos of rose pedals, from this very same spot, to be part of this summer's menu. Little did we know that after picking roughly 5,000 berries, eight of us would spend 15 hours over the next two days, preparing them to be pickled for one year in apple vinegar. On a break from picking, we headed towards the tree line where we feasted on Mirabel plums and tiny apples. I was beginning to realize how abundant nature's gifts are with every waking moment.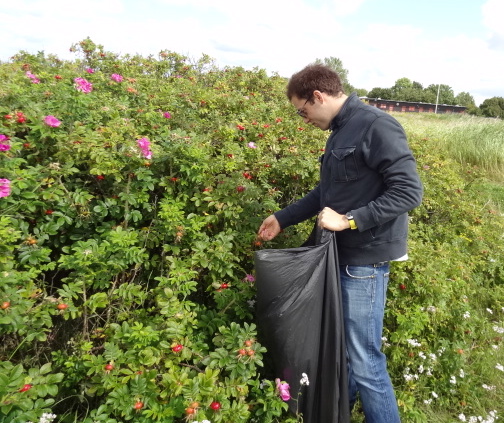 In my realm, swimming, I have a responsibility to push the limits of how my body can perform and what my mind is willing to withstand. Noma's responsibility would seemingly be to deliver the most pure, distinct, and delectable flavors, while surprising you with unexpected textures and presentations. Of course this is a priority of any top kitchen, but if you're thinking this is what Noma's main ideology and responsibility is, I think you'd be wrong. Wrong because I believe their first and foremost focus is to come up with ideas that are inspired by their immediate environment. Creating something delicious that doesn't showcase a part of Scandinavia's culture, it's terroir, or its history would be uninspired and almost unimaginative.
Noma serves some of the most intriguing and exquisitely presented dishes. I had the rare opportunity to eat dinner there at the conclusion of my stage. My mind was completely blown away by the food. I could barely speak I was in such amazement by the thought and passion that went into everything that was served to me. I'd spent weeks preparing components of many dishes, but never saw the finished product. Dinner gave me the opportunity to see the magic of their cuisine come together.

Evidently, to be the best chef and restaurant in the world you must do something unique, and satisfying to the discriminating palate. Chef Rene Redzepi has the foresight and dedication to explore his own region. The thought of pairing shellfish with herbs that grow on beaches near their habitat, doesn't only make sense, it's smart. Smart because it showcases a particular place, a place in time, a place in Scandinavia where Noma lies. Eating at Noma is like taking a tour of the Nordic region. Although you won't see cathedrals, canals, or beaches, you'll be taken on a journey of food that will make you feel like you've experienced not only Scandinavian delicacies, but also some of its history.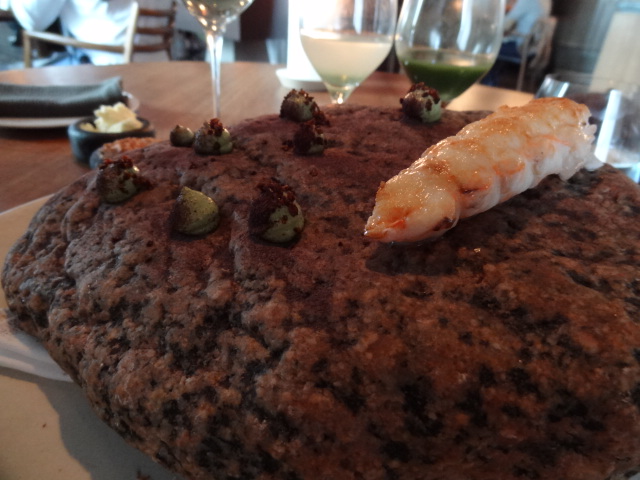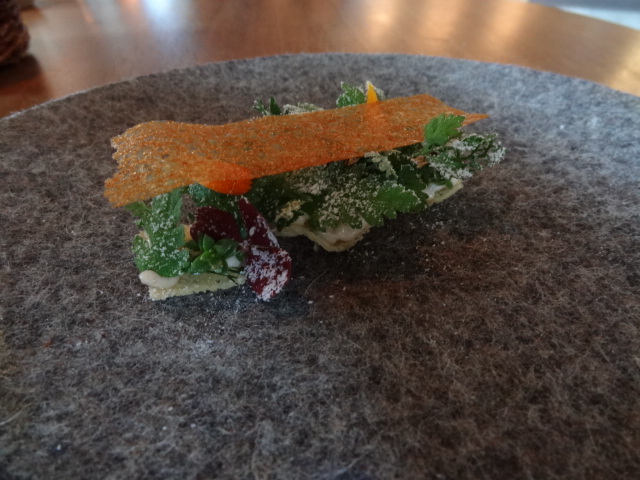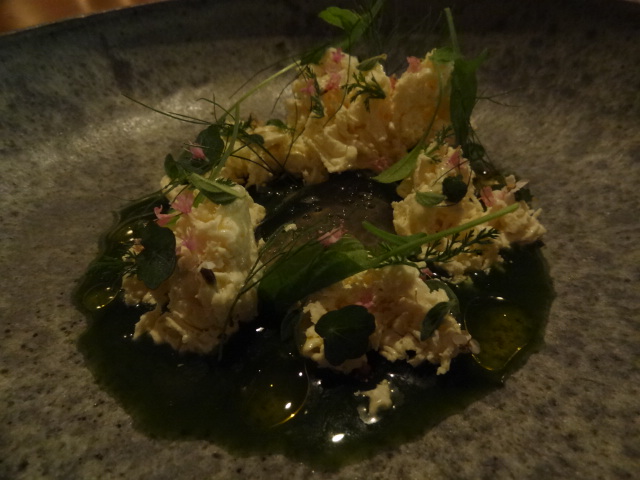 Calling all HuffPost superfans!
Sign up for membership to become a founding member and help shape HuffPost's next chapter