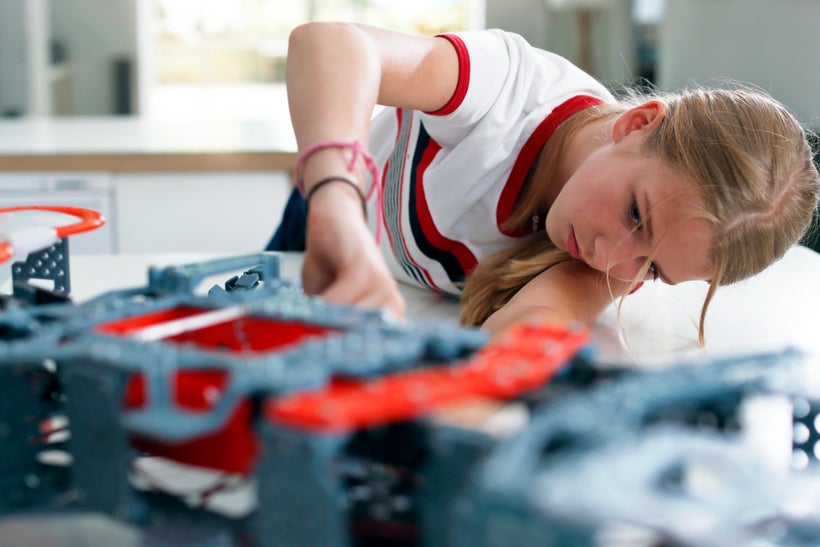 Let me start off by saying that no, Girl Scouts isn't just about selling Thin Mints and Samoas in front of your local Safeway (or weed dispensary?) In fact, the annual cookie sales make up a solid 2.4% of the Girl Scout experience. Most people forget that Girl Scouts are still Girl Scouts the other 10 months of the year, during which girls go camping, volunteer with animal shelters, learn how to code in C++ and Java, write their first resume, build infrastructures in developing countries, lobby in Congress, etc. The list goes on.
What's unique about Girl Scouts, apart from the fact that it's an organization exclusive to women, is the plethora of diverse activities available under one platform. Unlike a coding school that only focuses on coding or a book club that's all about reading, Girl Scouts offers a blend of many different activities that give girls ages 4-18 the opportunity to explore diverse career paths.
This, of course, leads to the "jack of all trades, master of none" concern for parents. What value will my daughter get out of an organization that encourages girls to build campfires one week and robots the next? Well, the philosophy of Girl Scouts since 1912 has been to foster in young girls a curiosity in the world and empower them to find solutions to important problems in society. And if a girl finds something she's particularly passionate about, say human trafficking in South America or STEM Education for girls in her local community, she can develop her Gold Award project to focus on finding a sustainable solution.
Now, I've been involved in a fair share of extracurricular activities. Participating in Speech & Debate, Student Council, Robotics, INTERACT Community Service, volunteering with the Boys and Girls Club, and serving on the City of Santa Clara Youth Commission have all significantly influenced the person I am today. But what I learned specifically through Girl Scouts is that I have the freedom to explore the world at my own pace. Girl Scouts taught me that there are never enough problems to solve, never enough questions to ask, and never enough solutions that fit. It has prevented me from being complacent and satisfied with the world. It has afforded me the enormous privilege of being surrounded by a network of women who differ in the backgrounds they come from, but are united in the resilience they embody, the innovation they inspire, and the obstacles they overcome daily. Through career fairs, hackathons, visits to soup kitchens, internships, skill-building workshops, excursions, and sisterhood, Girl Scouts has opened up a world of possibilities I couldn't have envisioned anywhere else.
This question originally appeared on Quora - the place to gain and share knowledge, empowering people to learn from others and better understand the world. You can follow Quora on Twitter, Facebook, and Google+. More questions:
Calling all HuffPost superfans!
Sign up for membership to become a founding member and help shape HuffPost's next chapter
This post was published on the now-closed HuffPost Contributor platform. Contributors control their own work and posted freely to our site. If you need to flag this entry as abusive,
send us an email
.