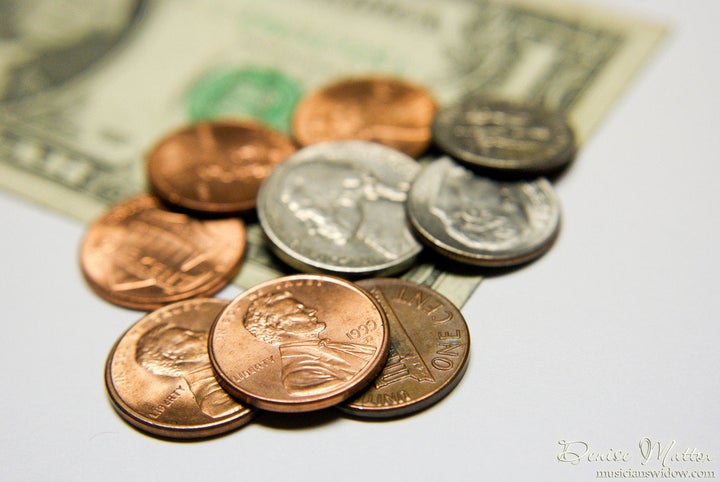 This month brings more than spring showers and tax deadlines. President Obama has proclaimed April National Financial Capability Month, urging Americans to learn more about their money. Which, of course, is music to my ears!
I spend a lot of time on this blog and, as a member of the President's Advisory Council on Financial Capability, urging parents to talk to their kids about money. This month I'm going to tell you to do the opposite: DON'T talk to your kids. SHOW them instead.
Here are four things you can DO with kids of various ages during Financial Capability Month to teach them what they need to know, drawn from the activities in the Money as You Grow initiative I've been working on with the Council.
Try the 'Three Jars' Method -- It Works!
Don't just tell your child to manage his money. Find three jars (or cans) and label one for saving, one for spending, and one for sharing. Some of you have heard me give this advice before (or seen me in a video with Elmo where he learns about the concept).
Why is doing this so important? Research shows that kids who have a positive attitude about cash management and feel a sense of accomplishment are better at managing money later in life. You child will love to watch his coins pile up! If you like, set a savings goal for something he really wants and encourage him to save up during Financial Capability Month so he can buy it at the end!
Don't just tell your child to save. Take your child on a "field trip" to your bank or credit union. While you're there, ask a bank representative about the interest rates on a savings account and make sure your child understands why that's an important question. If she has an account, make sure she deposits some money in it while you're there. (You can help fill out the deposit slip.)
If your kid doesn't have a savings account, OPEN ONE with her and give her a little seed money to grow.
When you pull out the plastic, it may look to your kid like it's a get-out-of-paying card. We all know how wrong THAT idea is. Don't just tell your kid that carrying a balance can get you into trouble.
This month, go online to look at credit card offers with your child, so he can see how different interest rates compare. Or, if you want, show your child the section on your own credit bill that calculates monthly interest.
Choose a purchase amount that your child can understand (a PlayStation 3, for instance, is about $250) and use the Credit Card Repayment Calculator at federalreserve.gov to see how long it could take (and how much extra she'd spend) to pay that off by making only the minimum monthly payments.
Brace Yourself for Sticker-Shock Treatment
Don't just tell your kid she needs to save for college. This month, show her why. Have her name three schools she's thought about attending, then help her navigate to the "net price calculator" that every college and university is required to display on its website. Your child may be shocked by what she sees. But reassure her that with financial aid, scholarships, and grants, many families don't have to pay the tuition sticker price.
People talk about "going through the motions" like it's a bad thing. But when it comes to learning about money, the best thing you can do is urge your kids to get out there and MOVE. Talking with your kids is great! But it's important to take the next step -- and walk the walk!
This post was originally published on Mint.com.
© 2012 Beth Kobliner, All Rights Reserved