It has always struck me how the most powerful and wealthy can have almost anything they desire, yet our most valuable commodity remains elusive to all. The time we are given. When Steve Jobs passed away in 2011 after a long battle with pancreatic cancer, I remember thinking that this man had changed the world. He had access to any form of healthcare imaginable and yet even he couldn't alter the time left in his clock.
Ten years ago next month, I was sitting in a bedroom in my parent's house beside my father. I had taken a leave of absence from my nursing job (thanks to the incredibly generous physicians I still work with) to care for him as his hospice nurse. Clouded by grief and fear as a caregiver, I've realized since then that the time we had is now a priceless gift. Upon discharge from Memorial Sloan Kettering Cancer Center just three weeks earlier, we had been forced to accept that no additional treatment options existed. He had spent 17 months battling Mantle-Cell Lymphoma, a rare and aggressive form of Non-Hodgkins Lymphoma and it was time to go home. A valiant fight through a ruptured spleen, an autologous stem-cell transplant, and dozens of chemotherapy treatments, the fighting, was over.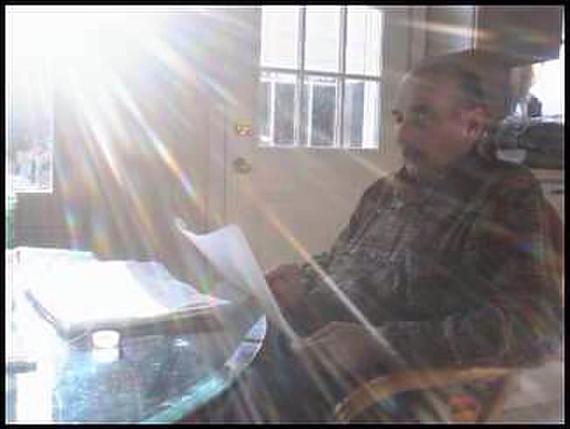 My brother had come home as well, and together we helped my father pull off some last-minute wishes. Changing out the lightbulbs so my mother wouldn't have to worry was an absolute priority. Towards that last week, the medication schedule had to be altered to find and maintain a comfort level. I went from administering medications every 6 hours, to every 4 hours, to every 2 hours around the clock. I think I slept with one eye open in between those medication doses. I was filled with worry that he would wake up feeling too uncomfortable, yet terrified that he would drift off into a forever sleep. Terminal agitation, which can occur during the active dying phase, crept in on that very last night and taught me that it's a blessing to see a loved one finally resting comfortably.
Looking back, now, I'm not left with only memories of a long night at the end of a stressful three weeks. I've managed to retain images from when the sun came up the next day, and peace began to set in. I can recount waiting all day at his bedside and the moment I realized we had said our final goodbye the night before. My dad had woken up confused and uncomfortable, so my brother and I had calmly told him that it was okay for him to go, reassured him that we'd be alright even though we didn't believe that, and he had nodded his head. Conflicted by relief that he went back into a deep sleep, but fear knowing that time was slipping away, caregiver guilt set in and grabbed hold of me.
While the sun shined through the window offering me warmth, I recall whispering in his ear that he had done such a good job fighting. I didn't leave that room but with the window open, I could tell it was an early Spring day in New York. The strong sunlight provided undeniable evidence of the approaching new season. A strange contrast to what was going on in that room. It was an ending, and yet outside presented a new beginning. Eventually, in the early evening of April 19th, peace came into that room. It was as the sun went down that his time here stopped.
Throughout that time as my father's hospice nurse, I barely acknowledged I was tired -- adrenaline is quite powerful. Over time, the hospital tests, constant medications, weakness, uncertainty, and agonizing view of watching him struggle to say goodbye to family and friends began to fade away. Ten years later, I appreciate and treasure every moment that I had with him.
As much as it is a privilege to be a nurse and watch a baby enter this world, I consider it equally a privilege to be there to comfort someone when they leave this world. I was so lucky to have spent that time with my dad. We had a lot of moments in those final three weeks when we would just sit together without the need to say a word. I was able to be there, I was honored to be there, and it changed me. I now understand the value of time, and I was honored to see him out.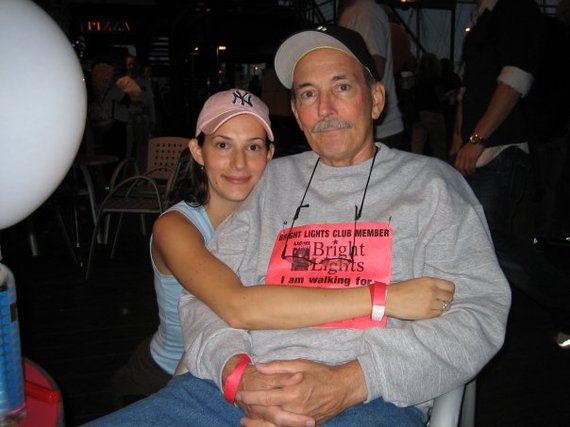 Popular in the Community