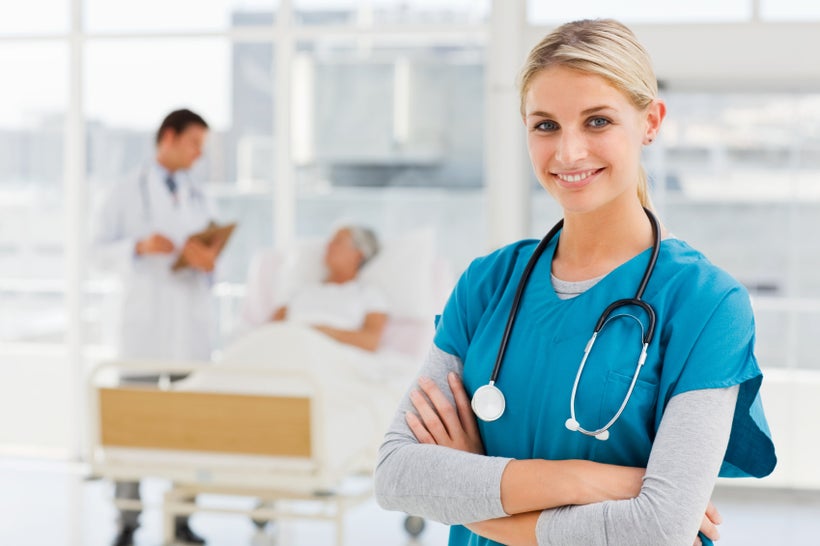 Many students are attending college while they're not sure as of what major they should pursue their education in. Although it's not a problem to start this way, it may waste their time once they finally make up their mind to enter into a program.
College students usually have many courses they need to take before they can start with the required courses for their major, they're called prerequisites. Starting without even knowing your major will definitely cost your more of your time and money.
If you're someone who likes the medical field and doesn't mind helping others who are in needs, being a nurse could be the right career choice for you.
Why does being a registered nurse could be the right choice?
Registered nurses provide medical care, education, and emotional support to patients. Employment for nurses is expected to increase by 19% from 2010 to 2022, which is a faster growth rate than most other occupations.
With shortage of available positions in so many fields, nursing does not have to deal with that. Like the quote states, it's the occupation that has a faster growth than many others. You can't go wrong with getting your education to become a registered nurse.
If you're living in the U.S, that's even better. We're living in a period of time where a nice portion of the population is getting older. The older they're getting the more medical needs the will need from medical providers. Therefore, as time is passing more and more registered nurses will be needed to be able to take care of those patients appropriately.  
How to become a registered nurse
Obtaining your high school diploma or General Education Development (GED) test is the very first step to reach this goal. Do your best to graduate with a high grade point average (GPA) to give yourself an edge on other applicants. Although it's not as competitive as some other healthcare programs, it's competitive in its own way.
Nursing itself has more than one branch or degree to get your career started. One of the most common route to be a nurse is to get your diploma in nursing from a 2 year college. You should know that once you've received this diploma you're not done yet, you'll still have to sit for the standardized National Council Licensure Examination (NCLEX)-RN.
Another route to RN is to get a Bachelor of Science in Nursing (BS/BSN). You can receive this degree from a four-year college or university that offers such a program. This degree is even better, it prepares students to be able to engage in full scope of this profession.
You can even get a higher degree in nursing. Have you ever heard of Doctor of Nursing Practice? Yes, you can be a Doctor through nursing school although you'll not actually be a medical Doctor. You will be allowed to work on patients in a more clinical approach.
How about the dress code for nursing students?
As you're getting prepared to work in the medical field you also start getting used to the dress code. Every nursing school has its own uniform design, but they all wear scrubs. They may look different, with different textures, and colors, but they're all scrubs.
When it comes to shoes, you'll need to wear something comfortable. Nurses and nursing students wear almost the same type of shoes unless there's a color requirement. Choosing the best nursing shoes is something you should take in consideration. You'll be standing and walking for long periods of time, so it makes sense that you have some great shoes.
To wrap up
Being a registered nurse is something that more and more people are trying to be. The preparation process does not take too long as compared to the other medical fields, and the advantages are great.
If you don't know what direction you should take to pursue your career, the route to RN is not too difficult. But you should not be in a profession that you don't like; you should do what you like in order to be happy.
This post was published on the now-closed HuffPost Contributor platform. Contributors control their own work and posted freely to our site. If you need to flag this entry as abusive,
send us an email
.