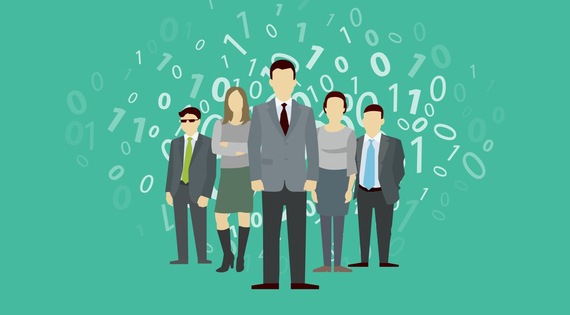 When we think of servant leadership, what are we really talking about? What defines a leader in the 21st century? And why do we call it servant leadership?
Though the phrase "servant leadership" is an ancient philosophy, only in recent years has it become part of the daily vernacular when describing successful executives or entrepreneurs that lead their companies in today's economy.
Leadership is the ability to positively influence people by resonating with what they believe in or want to be a part of. Being a servant leader, or being of service to others, means you are enabling and empowering others to achieve their goals.
Looking back at my early years of coaching sports as a young person, what I brought to coaching was how I was coached as an athlete and the lessons I learned. Whether I was playing basketball, football, baseball, or even boxing - many of my coaches brought out the best in me through motivation, while some were not that passionate or skilled and didn't give me the appropriate training or leadership.
As a result of this, I was able to discern between a bad coach and leader from a good one that enabled my desires and expectations. When I started to coach, I realized that I had to have leadership skills and be of service to others to bring about the best in them, instill confidence, and help them improve.
Being in the corporate world is no different - you need to have the same passion, cause, and vision for your company that empowers your employees to be the best that they can be. It all begins with acquiring leadership skills that reflect the voice of the leader that is authentic and based on values that can influence others. A corporate culture that empowers others to find and execute their passions in life builds an evolving, growing environment that creates results and loyalty.
Instead of the typical hierarchy where employees serve their bosses, servant leadership inverts this pyramid so leaders share their power and serve their people. Leadership today is about going beyond what is expected of your role, and about your willingness to serve others for the betterment of the organization as a whole.
Here are some ways to start implementing practices that will help you become a servant leader for your company:
Discover Your Voice
To serve and to lead may be two separate entities but a strong leader is able to master both; serve employees by leading them to practice the same qualities that would merit trust. Gaining the trust of others comes from your personal character, so build your voice upon it - one that is real, authentic, and relatable.
The first step in accomplishing this is letting go of your ego. The evolution of a leader is not accomplished by dictatorial and controlling tactics. If a flawed leader brings the wrong values into a company, it affects the performance of the business as a whole. Though no one is perfect, what sets a servant leader apart is their ability to surrender their ego to empower others to feel their sense of self worth.
The key is to become a leader that denotes qualities of integrity, competence, and service. Employees are able to distinguish whether or not a leader is being genuine, so it is important to demonstrate strong character. In order to gain their trust, it is also essential to be knowledgeable in the product and technology so the vision can be communicated. Team members must feel confident in the leader's competence to build excellence.
Though this is a challenge, the qualities of a great leader define one who reaffirms the worth of employees and unites the company as a team. Over time you will see how greatness comes from within and how the power of discovering your voice becomes the foundation of your company's culture.
By practicing this, you begin to surround yourself with impassioned individuals who share the same core values. These employees prove to be invaluable because going to work means more than receiving a paycheck to them - they not only believe in the company's vision, but also want to see this vision come to life through their work to make a difference and contribute to society.
Empower Your Team
Through discovering your own voice in the company, you can inspire others to find their own. Instead of the traditional concept that those in higher positions have the power to dictate, viewing individuals as creators of value expressing their voice to contribute to the company's vision results in each person being liberated and empowered.
Being an authentic servant leader inspires each individual to rise to the occasion, see their potential, and understand their purpose. By enabling team members to understand their value and worth, they are inspired to use their creativity and talents to accomplish their goals. The ability to positively influence others in a worthy cause culminates in a culture of service and empowerment focused around satisfying customers.
Servant leadership not only enables others to understand their true potential, but can also lead to them taking on these practices and become servant leaders themselves. This "pay it forward" mentality and process not only makes teams better, but translates into your product and your customer service.
Create One Voice
When you and your company become centered around the idea of serving one another, the organization as a whole becomes stronger - creating a greater sense of purpose for everyone within the company. When this is achieved, the organization is focused on carrying the vision and strategy wholeheartedly based on principles of trust. The voice of the company becomes one as each individual has ownership in these values of empowerment, authenticity, and integrity that you have instilled in the company culture.
When influential people become impassioned to empower others by changing the focus from being self-centered to other-centered, servant leadership begins to take form. It becomes a responsibility that your position in life can make a difference for others. As you build a culture centered on servant leadership that is reflected in the company's technology or product, the company's main focus becomes empowering and serving others.
As we turn into the latter half of the second decade of the 21st century, it's becoming apparent that it's important to have servant leaders who are leading their companies to actualize visions and create products geared toward improving the human condition and inspiring people to do good. Whether it's in healthcare, the human genome, digital technology, or even cloud software, we've entered an era of technology that calls for all businesses to be transparent, trustworthy, and sustainable.
Remember that leadership is a choice, not a position. To carry out the company's vision and mission begins with you. When servant leadership becomes the core of a company's culture that is practiced by your team, reflected in your technology, and translated into excellent customer service, then you're on your way toward building the DNA of your company's success.
What kind of leader are you? What qualities of a leader do you resonate with best? Would you want to work for someone who isn't a servant leader?
Related
Popular in the Community