Co-authored by Shane Murphy Goldsmith.
Transphobia took her life away.

Think about that. For just a minute. Transphobia took her life away. This is an all too familiar reality in the trans & gender non-conforming community. Our community members, especially trans women of color, are being killed and violently attacked daily. We live in a world that doesn't care whether or not we live or die. Our bodies, our lives don't hold value in a transphobic world and so we continue to fight, everyday.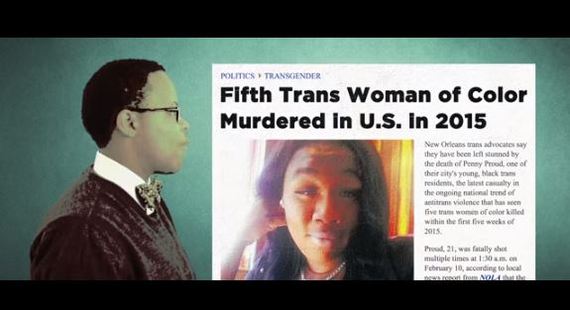 Imagine what the world would look like if case workers, therapists, health clinics, shelter staff, students and our parents were required to go through a trans cultural sensitivity training. Many young people receive messages that they are not worthy of living, whether it's through media or other sources.
We have an opportunity to shift that message. To uplift and honor trans & gender non-conforming people so that they can live full and healthy lives.
We could help save lives. But we need to be in solidarity with trans people. As Emotions the Poet points out, "Being a Trans Ally" is a verb. We ask that you put action into your reaction. Employ a trans person. House a trans person. Respect pronouns. Donate to someone having gender-affirming surgery.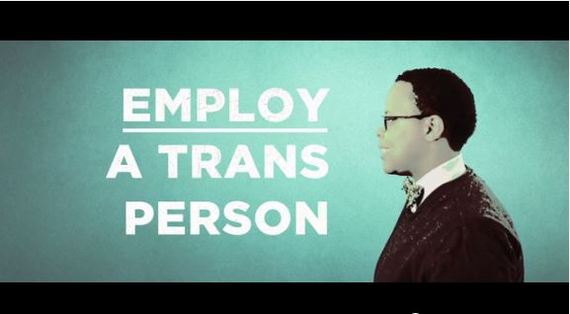 And imagine what the world would look like if we valued trans bodies, brown trans bodies, black trans bodies.
We need to start looking at the root causes of how we are contributing to this culture of violence, and we need to hold ourselves and each-other accountable for how we engage (if at all) or how we disengage (whether it's because we don't care or we don't know how to be a trans ally.
It's important for cis (non trans) people, to identify within themselves the multitude of reasons why it's important to care about trans issues and to standing up in solidarity with trans people, to stand up against transphobia. We are all impacted by sexism & misogyny and the constant policing of our bodies. Let's be a part of the change.

In a world that is saturated in patriarchy and gender based violence, imagine how powerful and life saving it would be if men, masculine presenting people and cis-gender identified people started standing up as allies too. Being an ally is a verb. Take action! Be apart of the cultural shift, change the scenario for trans lives.
Shane Murphy Goldsmith, President and CEO of Liberty Hill Foundation. Liberty Hill is L.A.'s social justice foundation, advancing movements for social change through a strategic combination of grants, leadership training and alliance building.
Popular in the Community