In the recent times, it has become trendy to hear people labeling themselves as an introvert.
Generally, there are four types of personalities: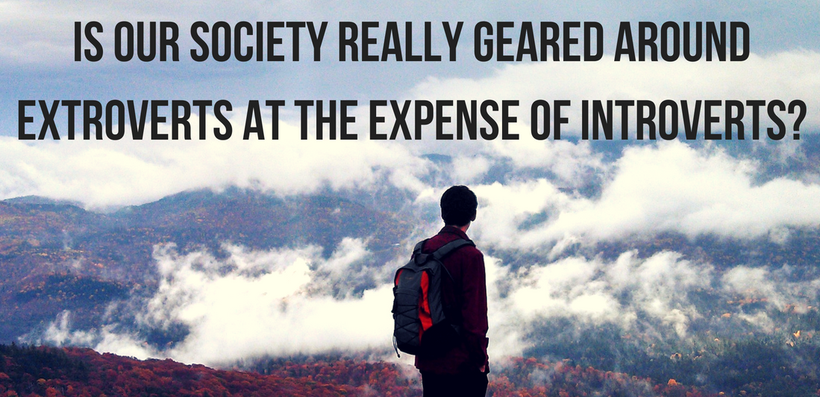 We see lots of introvert apologetics whose titles read "3 Ways to go from introvert to extrovert." *SMH*
I wrote a post on my personal blog about introversion explaining why introverts just need to embrace themselves and stop the pretense.
The blog post received dozens of comments. Many opened up and shared how difficult it has been for them to survive school as an introvert.
My friend AJ confessed he was a victim of bullying. Messages I received from middle-aged blog audience revealed how their childhood was tough because they were an introvert.
It was heart wrenching to even read this comment:

Introverts (not all, but many) see themselves as victims and assume that our society is geared around extroverts at the expense of introverts.
I'm an introvert myself and I have completely different perspective.
Blogging has helped me build confidence in myself and my opinions.
I'm not alone who feels that the internet can help in building confidence. The introverted author and blogger Grace Bonney from Design Sponge confessed in her Inside Quest Interview that the internet has taught her to talk a lot and have opinions.
Of course, there is a dark side too because the anonymity of the internet encourages trolls to get more aggressive and uglier. But this is not the case with bloggers and journalists who have brands and their face associated with it.
I believe introverts and extroverts have their own strengths and weaknesses. It comes down to leveraging strengths.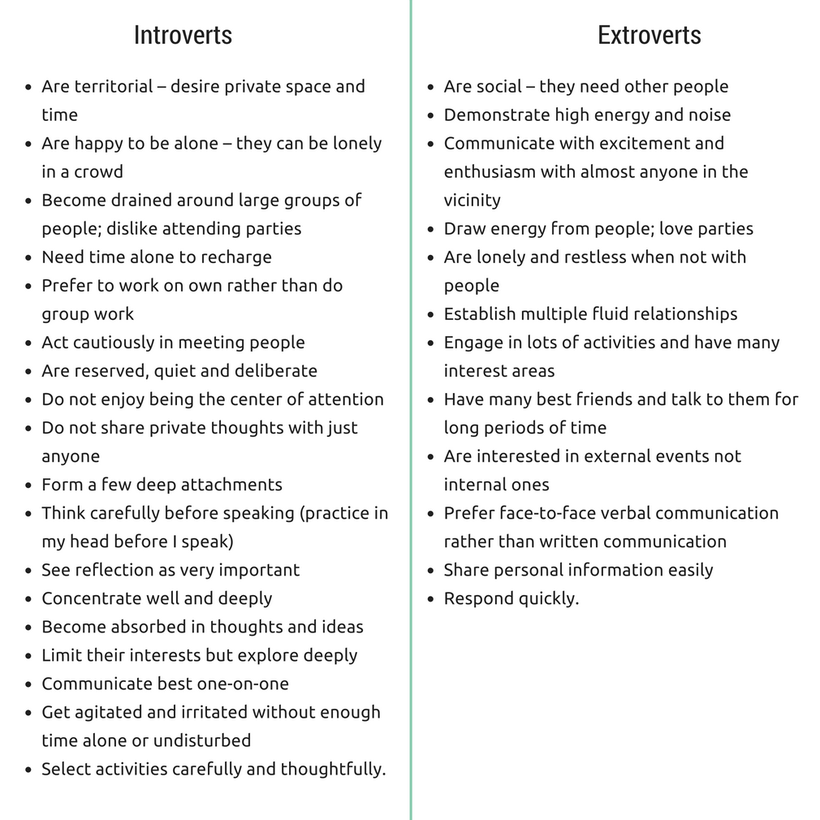 Popular, hyper-opinionated marketing guru Gary Vaynerchuk in his #AskGaryVee Show Episode 56, a medium post dated Feb 18 and in one of his interviews which was published on a media site remarked that introverted entrepreneurs in the digital age can talk to people and make connections in the business world; all without leaving their desk.
Contrastingly, even before the digital age introverted leaders like Mahatma Gandhi, Abraham Lincoln, Rosa Parks, George Washington and other countless unsung heroes have made a significant impact in their own unique ways.
The Science of Introversion
Introverts are selectively social, not anti-social.
According to science, Introverts have high neural activity even at rest and thus are constantly trying to avoid additional vision and social stimuli. Extroverts are at a constant deficit and require extra stimuli to compensate.
Before I'd learned how to overcome my shyness and social awkwardness, I used to be extremely shy. I couldn't even walk up to someone on the street and ask them for directions. It was scary for me to talk to strangers. Even during a family meal when we meet up with the cousins, I had anxiety with that. Because I have always been a quiet guy I would just freeze when I had to talk to someone who I don't talk regularly with.
These were my excuses. It became my own self fulfilling prophecy.
I'm a shy introvert. It is easy to be a victim and accept you are an introvert, but hard to shift from fixed mindset to growth mindset to overcome shyness. I've helped myself break-free from prison of my limiting beliefs and I want to help you do the same.
1. Cultivate Growth Mindset.
"Shyness harms the social interactions of people with the fixed mindset but does not harm the social relations of people with the growth mindset." – Mindset by Carol S. Dweck, Ph.D.
The fix is to actively see social situations as challenges. Remember, greatest growth comes from challenges.
Meet and learn from people who are more socially skilled than you are.
Here is a picture of me meeting an online friend first time in real life. ;)
Introverts can have better social skills than some extroverts we just get drained from doing so and need time to recharge.
New York Times best-selling author of "I Will Teach You To Be Rich", Ramit Sethi has confessed about being socially awkward in social and professional situations before he learned how to walk into a room and not want to run away and hide.
In one of his most popular YouTube videos, he offers tips to improve social skills in under 30 minutes. The video has garnered over million views.
3. Find comfort in your un-comfort zone.
You have to be willing to step out of your comfort zone.
"Most people want the convenience of transformation without the inconvenience." – Lisa Nichols.
I was never socially smooth, but I learned to be and I am still learning. I not only participated in national level debates and paper presentation competitions but also won a few. When I won my first team debate my anxiety lost its power over me – the battle against anxiety is finally over.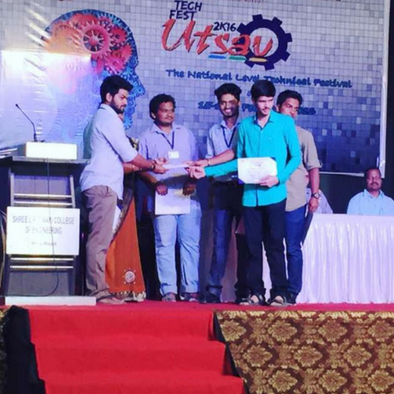 I'm actively seeking opportunities for public speaking.
"The limits of the possible can only be defined by going beyond them into the impossible." – Arthur C. Clarke.
Introverts are quietly unstoppable. Daydreamers and night thinkers are the game changers.
When was the last time you physically or mentally pushed yourself so hard you felt those incredible inconveniences and succeeded? Your answer should be – "EVERYDAY!"
Calling all HuffPost superfans!
Sign up for membership to become a founding member and help shape HuffPost's next chapter
This post was published on the now-closed HuffPost Contributor platform. Contributors control their own work and posted freely to our site. If you need to flag this entry as abusive,
send us an email
.