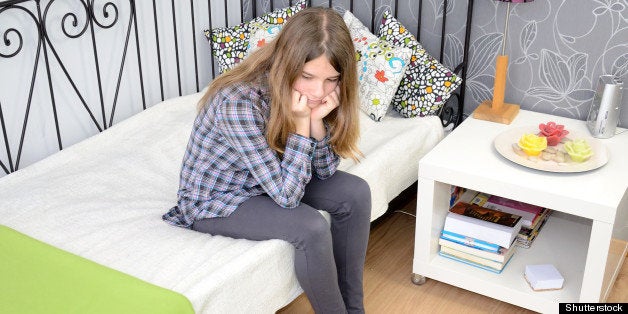 I am the youngest of three with an older brother who is a freshman at the University of Wisconsin-Madison, and an older sister who will attend Lehigh University this fall. My parents are fretting the day when they will become empty-nesters, but I'm fretting the day when they're one child away from being empty-nesters. After 15 years of always having siblings in the house, I will live the glamorous life of an only child.
Doesn't seem so bad. A whole bathroom to myself? Definite perk. Not having to fight over the TV remote? I can live with that. However, my chauffeur and half of my wardrobe are officially going to college. With two parents who work, how am I supposed to take spontaneous trips to the mall after a tough day at school for some, in my sister's words, "retail therapy"? The thought of being the only one who will be home after school to walk the dog already pains my future, lazy-self. Not to mention that the rotating dish night will no longer rotate.
Growing up is a freaky thing. Instead of bar mitzvahs, I'm attending grad parties. Instead of a chaotic house, my house will be quiet. My parents have never been the hovering type who constantly ask us what homework we have, for they trust that we will get it done. My fear though, is that with so much less laundry and cooking to do, my mom will suddenly be my new study buddy, and I'm not exactly looking for one.
Since I am on the younger side of my grade, I will not be getting my license until late into my junior year. This means that my sibling's car will sit idle in the driveway, mocking me for the first six months of being an only child. There it is, totally at my disposal, but I won't have my license, and my driver (a.k.a. my sister) will be at college. This is torture at its finest.
The focus always seemed to be on whichever child is going through the college process at the moment. It has been a whirlwind of college visits and SAT tutors for my brother and sister over the last few years. This will be my new normal as I prepare to take on junior year. For years I've anxiously been waiting the day I have my parents, house, car and basically everything else to myself. But for the first time (one of the many firsts that seem to be coming hand in hand with next year), I might actually find myself missing my siblings. But don't tell them I said that.
Related
Popular in the Community