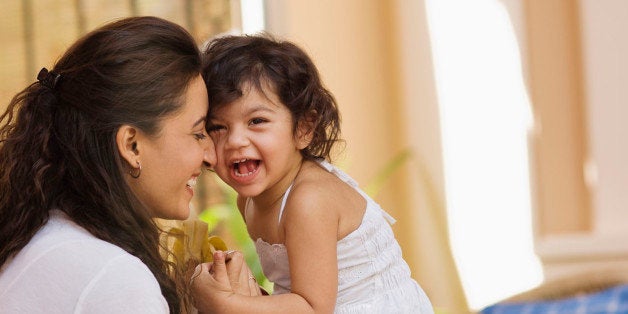 This post is part of the Global Moms Relay. Every time you share this post, Johnson & Johnson will donate $1 (per action), up to $250,000, to the Global Moms Relay, to help improve the health and well-being of moms and kids worldwide in support of MAMA, Shot@Life, and Girl Up. Scroll to the bottom to find out more.
By Jennifer Borget, BabyCenter
The world is full of animosity, sadness and segregation, but I have hope in something that has potential to bring people together. Something we all have. Something many of you are. And that's mothers.
When I became a mother, I felt as though I was inaugurated into some kind of club. Other moms wanted to give me advice, and asked for it from me. I was invited to special little get-togethers we like to call "play dates." Mothers wanted to strike up conversations and even debate topics surrounding natural birth, breastfeeding, making your own baby food and diapering systems.
Women who have been through what I'm going through surround me, and I've become a fellow cheerleader for the team, encouraging expecting mothers along their journey.
Branching out from my own community, societies around the world celebrate pregnancy and birth with countless customs and traditions. From superstitions during pregnancy to customary gifts for new moms, some of our approaches surrounding new life couldn't be more contrasting. But regardless if one mother is giving birth in a hospital and another is in a village mud hut, we all possess a commonality that links us the moment our babies touch us. We share a love for our children.
Like sisters, we share the same feelings of new love for our babies, fear for the worst, feel pain when they're hurt and grief when they're sad.
Call me optimistic but I feel like a mother's love has the power to do amazing things. The world must agree with me to some extent, otherwise, why would we go through such lengths to celebrate new life?
Pregnancy and birth isn't a new thing, but that doesn't keep families around the world from reveling in this special time. Here are some fun traditions superstitions and customs around the globe surrounding the birth of a new baby.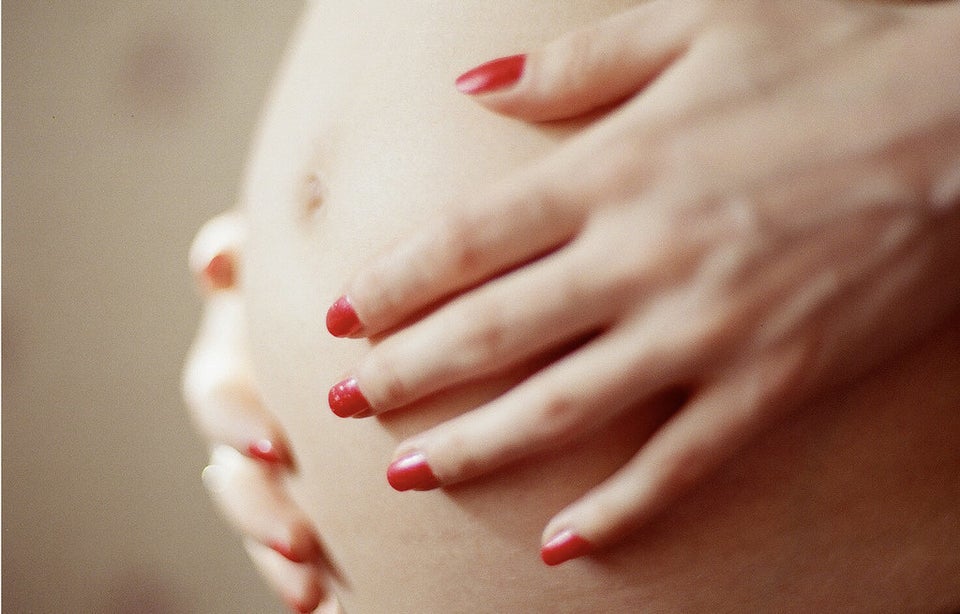 Being Born Around the World: Traditions, Customs and Superstitions!
Across the world we all have different beliefs and rituals, but one common denominator is we all want the same thing: healthy babies. Unfortunately that doesn't come as easy for families everywhere. The Shot@Life campaign aims to decrease vaccine-preventable childhood deaths and give every child a shot at a healthy life. Together we can be the change we hope to see in the world -- because the sisterhood of motherhood has the power to make positive change.
About the author:
On the air, Jennifer Borget is a freelance news reporter and anchor. Off the air, she's is a wife and mother documenting her life in extraordinary ways, and inspiring others to do the same. She documents her journey through making and raising babies on BabyMakingMachine.com and BabyCenter.com.
You share, they give: Each time you 'like' or share this post via the social media icons on this post or comment below, Johnson & Johnson will donate $1 (per action) up to $250,000, to improve the health and wellbeing of moms and kids worldwide through MAMA, Shot@Life, and Girl Up. Every 20 seconds a child dies from a vaccine preventable disease. $1 provides a measles or polio vaccine for a child through Shot@Life -- a campaign to raise awareness, advocacy and funds to get vaccines to the children who need them most. You can also use the Donate A Photo* app and Johnson & Johnson will donate $1 when you upload a photo for Girl Up or Shot@Life, up to $100,000. You can help make a difference in seconds with the click of your mouse or snap of your smart phone. Share this post with the hashtag #GlobalMoms, and visit GlobalMomsRelay.org to learn more.
The United Nations Foundation, Johnson & Johnson, BabyCenter and The Huffington Post created the Global Moms Relay with a goal of improving the lives of women and children around the globe.
* via the Donate A Photo app for iOS and Android. Johnson & Johnson has curated a list of trusted causes, and you can donate a photo to one cause, once a day. Each cause will appear in the app until it reaches its goal, or the donation period ends. If the goal isn't reached, the cause will still get a minimum donation.