"I would like to see the guidelines for the mammogram screening age changed so that more young women have access to this valuable tool." - Yolanda Jenkins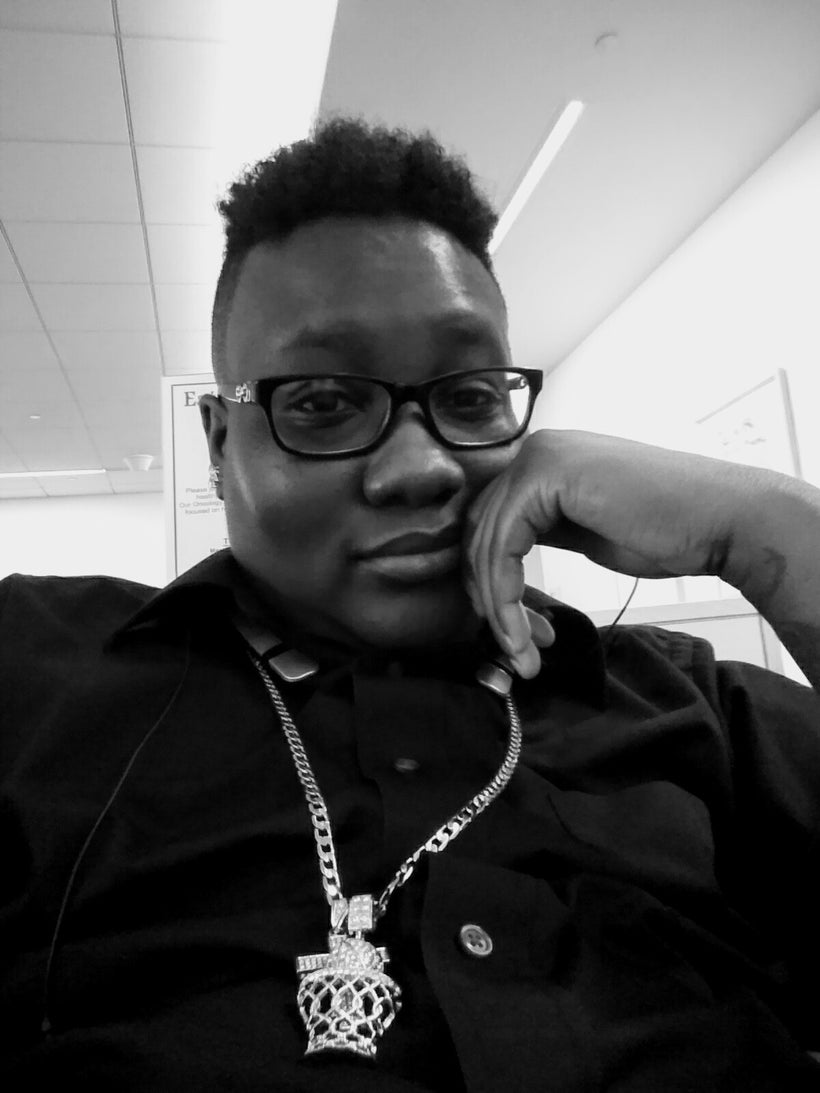 Yolanda Jenkins is a self described prankster. She has fun with life, is outgoing and very active. Before breast cancer she was always on the go. Playing basketball was her favorite sport. Then breast cancer showed up and her life was never the same again
MK: How has this experience changed your life?
YJ: Being diagnosed with breast cancer was like a speeding car slamming on its breaks and spinning out of control. It made me do a full 360. Everything stopped in my life.
MK: Tell me about your advocacy work?
YJ: I share my story and encourage women to do self-exams and get their mammograms.
MK: What are the biggest misconceptions about breast cancer and how are you working to change them?
YJ: I've heard that only women 50 and up are diagnosed with breast cancer. That's wrong. Many young women, like myself, are being diagnosed. I make sure I encourage every young person to do their regular gynecology visits, at home checks and mammograms. I wish the screening age would change because mammograms can catch cancer early.
MK: If there was one thing you could change about breast cancer and how people view it, what would that be?
YJ: I've gained a lot of insight on this journey. I just want women to be aware that cancer isn't anything to play with. Any change in the breast area should be a concern. It's okay to be scared, we are human. As I say, "My boobs tried to kill me, but I killed them first."
MK: How do you feel about the phrase "breast cancer awareness"?
I love " breast cancer awareness." It keeps everyone's eyes and ears open to learning new things about breast cancer. It brings a smile to my face seeing different businesses and people supporting the "PINK."
MK: What would you tell a newly diagnosed young woman?
YJ: Remain positive and keep positive people around you. You're going to want to give up. I promise there is a light at the end of that tunnel. Push, push, push right through it. Also, make sure you have a healthcare team that you trust.
MK: Has cancer changed how you see adversity?
YJ: I don't take life for granted anymore. My faith was tested and will continue to be. I don't let anything stress me anymore. I don't allow hate to remain in my heart. I'm at peace because I was given a second life, and I'm going to make the best of it.
MK: What one word defines you?
You can learn more about Yoland's support team at @CleveClinicFL, @Cancer_CCFla, and on Facebook.
Calling all HuffPost superfans!
Sign up for membership to become a founding member and help shape HuffPost's next chapter
This post was published on the now-closed HuffPost Contributor platform. Contributors control their own work and posted freely to our site. If you need to flag this entry as abusive,
send us an email
.