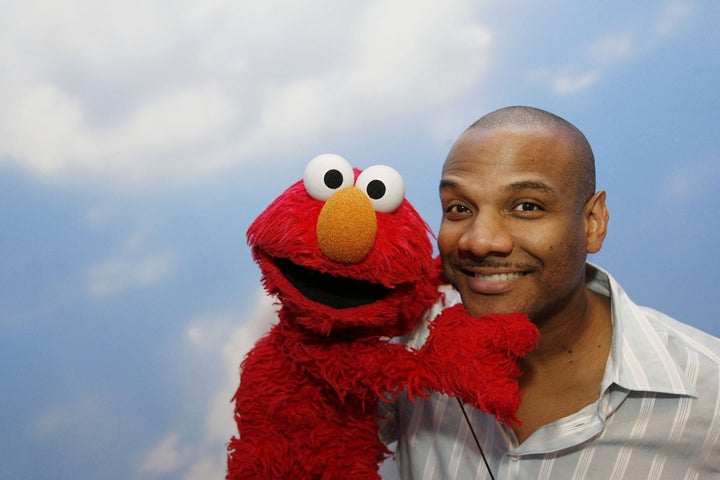 When he was growing up outside of Baltimore in the 1970s, Kevin Clash had aspirations that were a little different from his friends. Some wanted to play pro sports. Others wanted to get college degrees. Clash wanted to be a puppeteer — and work with Jim Henson.
Clash has honed his skills creating and animating puppets since the age of 10. He landed his first paying television gig in his late teens for a CBS affiliate in Baltimore, where he ultimately attracted the attention of Muppet designer and future mentor, Kermit Love, who introduced the ambitious teen to legendary puppeteer Jim Henson, who created Kermit the Frog, Miss Piggy, and dozens of other famous characters.
Following brief stints on the popular kids shows "The Great Space Coaster" and "Captain Kangaroo," Clash made his "Sesame Street" debut in 1984, as the voice of Baby Natasha and Hoots the Owl. Clash said that Henson told him to "just be as silly as you want. Muppets are rebellious and that's the way they should be. Don't take it too seriously."
"What I loved about Jim was that he was the boss, but he really felt as though everybody was an ensemble," Clash told Huffington Post BlackVoices. "He wanted everybody to chime in."
But when Clash started at Sesame Street, he wasn't in charge of voicing the character that would make him famous.
"It's always been troubleshooting on 'Sesame Street,'" Clash said. "If you watched the shows in the beginning, as far as what Big Bird or the Muppets looked like, they were a lot more primitive ... and they evolved as the show evolved and became more and more works of art."
Several Sesame Street vets had taken turns trying to give Elmo, an overlooked red puppet created by the team, some kind of distinct personality. "It started with Brian Muehl, who performed on a couple of shows. Then Richard Hunt, who was one of the more seasoned puppeteers who had worked with Jim Henson, took him on and didn't want him and threw him to me. And it stuck with me once I got it."
Clash decided to revamp Elmo's original persona — which included a deep caveman voice — into something more lovable. He made Elmo a curious, energetic three-year old. Clash said that of all his characters, Elmo is the one that audiences gravitated toward to. "And by them latching on, Elmo's on a lot. And the more that he's on, the more I can do a lot of things with him. The more I get to know the character."
Clash's reinvention of Elmo was so successful that it resulted in a global merchandising campaign.
"Sesame Street knew about branding, and I just so happened to be a part of it," he explained. "Sesame Street knew that the demographic of the kids were younger, and so that's where the origins of Elmo came from. And then the next step was taking him out with research and seeing if the kids were actually not only laughing and enjoying him, but also learning from him, and they found that out. And then of course the next step was putting him out and merchandising him."
The award-winning puppeteer-actor chronicled his evolution as the voice of Elmo in his 2006 autobiography "My Life as a Furry Red Monster: What Elmo Has Taught Me About Life, Love, and Laughing Out Loud," from which the new documentary "Being Elmo" has taken its inspiration. The film, which took almost six years to make, has already won the Audience Award and a Special Jury Award for Most Life-Affirming Documentary at the Traverse City Film Festival.
"It was something that [the producer and director] Constance Marks approached me about doing: a doc on the phenomena of Elmo and me working with the Muppets," he said. "I had to definitely find what I had, as far as pictures and video. And plus telling them things that I have gone through over the years that they might want to try to find and use. So I was definitely hands-on helping."
"It wasn't about me showing my face or anything," he adds. "I felt as though we would definitely get into an era where CGI and animation were the forefront, as far as on TV and in film," he said. "There's a medium here that is wonderful, that everyone still loves, which is "Sesame Street" and the Muppets. And I wanted to talk about that. We're still here and that this is a medium that shouldn't go away."
Now Clash is not just the voice and soul of an iconic character, but Sesame Street's senior puppet coordinator and Muppet Captain, as well as Sesame Workshop's senior creative consultant. Clash feels that it is his duty to help keep the puppetry tradition alive around the world by doing more public appearances.
"Any nationality can do this. The only reason that I'm showing myself is really to just talk about the excitement that I've had over so many years of being a puppeteer," he admitted. "And the love and enjoyment that I've had with working with such incredible people."
Clash said he wasn't planning on handing over Elmo just yet, and is looking forward to developing his own films and other projects. "[Elmo]'s going strong, and I'm still looking forward and enjoying performing him. So I'm very happy where I'm at. I'm going to branch out as far as other things that I would like to do, but I'm still going to be there to hang out and perform Elmo."

Popular in the Community