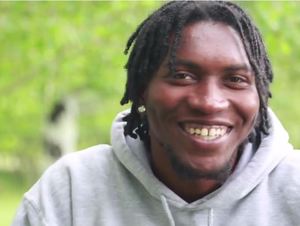 By Davon Baynes, Civic Works
Every day, I help make Baltimore a better place to live. As an AmeriCorps member with Civic Works - a community service and environmental conservation program based in Baltimore - I grow healthy food on an urban farm; the Civic Works Real Food Farm. Most of the fruits and vegetables we harvest are made available to low-income households through our Mobile Market; a converted newspaper delivery truck that allows us to set-up fresh produce stands in parking lots, on street corners, at schools - basically anywhere people congregate.
I take pride in serving on the farm and bringing healthy food options to neighborhoods with limited access to fresh produce. However, in addition to helping improve the diets of disadvantaged families, my work on the farm also helps improve the environment, and I take great pride in that, too.
The Real Food Farm is a special place, a green spot in the middle of a city. In order to be certain that our food is wholesome and safe to eat, we have to be careful that the water and soil on the farm are free from any potentially harmful contaminants. We're careful about how we store our water, what goes into our compost, and how neighboring properties are used. By keeping this spot of land green and pollutant-free, I help improve the health of Baltimore's land and people.
Protecting green spaces is important to me, but it wasn't until this past summer that I gained a broad understanding of how special the natural environment is and how important it is to keep it safe from damaging human impact.
In June, several of my fellow Civic Works Corpsmembers and I had the opportunity to travel to the Boulder and White Cloud Mountains of Idaho with The Corps Network, the national association of service and conservation corps. We spent three days camping and hiking in an untouched wilderness unlike anything we had ever seen before.
For most of the Corpsmembers, including me, this trip was our first time on a plane, first time seeing and standing on mountains in person, and first time hiking in a national forest. I knew places like the Boulder-White Clouds existed, but before this trip I never really understood that, as part of a national forest, they belong to me. And they belong to you.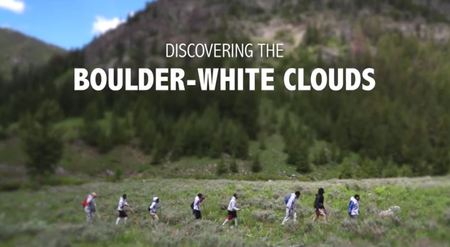 I always thought protecting the environment meant not littering and reducing pollution, but now I know that it can mean so much more. My environment isn't just limited to my neighborhood in Baltimore and the farm that I serve on; it includes places like the Boulder-White Clouds and, for that matter, any other public lands. In reality, I have some ownership of the environment wherever I go. We all need to breathe air, drink water, and eat food that comes from clean places, so, no matter where we live, we all need to be conscious of how our actions might affect these resources.
Today, with so many threats to the environment, it is important that we are all good environmental stewards. We need to take responsibility for the world around us, ranging from our neighborhoods and local parks to the tallest mountains. I don't litter not just because I want clean streets in my neighborhood, but because I see the bigger picture. I wonder what my city, and what the planet would be like if everyone littered. I wonder what would happen if the plastic bag I drop ends up on the farm and damages crops that are supposed to feed my neighbors, friends, family, and most importantly - you. I wonder what my city could become if we, as human beings, stop being unhealthy, stop being lazy, stop being heartless about the earth and start doing what we need to do to make our home a better place for ourselves and our families. I take care of the environment in every way I can because I know my actions have consequences and I know that I share the environment with everyone else; our planet is not mine to damage.
Seeing the Boulder-White Clouds made me feel a sense of responsibility to protect them and keep them beautiful for future generations to enjoy. I might not have the chance to visit them again anytime soon, but it doesn't matter; they still belong to me. And so do places that I might not ever visit. As a human being, I have the responsibility to make sure that I do my part to keep this planet as healthy as possible for all of us.