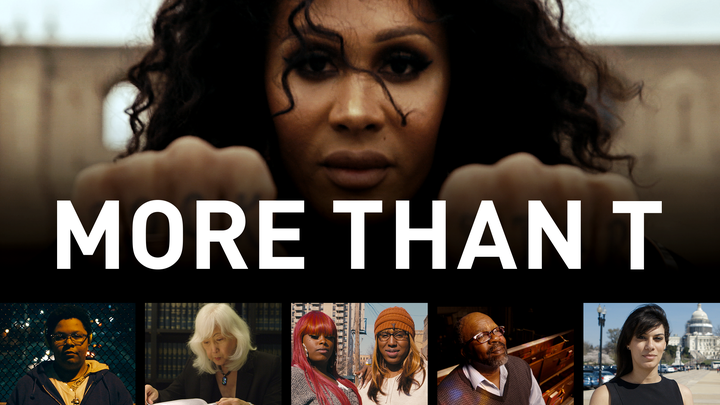 As our country wrestles with a passionate cultural debate over the treatment and acceptance of trans individuals, it is essential for equality, to give strength to the voices that matter most, those from within the community. M·A·C Cosmetics has contributed to the dialogue in a unique and vital way through a new documentary film, More Than T, depicting the multidimensional lives of seven trans and gender nonconforming individuals across the country. The film, coupled with a nearly $1.5 million contribution to trans organizations, shines a light on the barriers, the beauty and true happiness that comes from living your truth as a person of trans experience.
I sat down with the film's director, Silas Howard for a conversation about trans representation in media and the current climate of issues surrounding the trans community. Howard is a director, activist and esteemed member of the trans community who has influenced work such as Transparent and This is Us.
Nancy Mahon: I'm sure it's a bit unusual for a cosmetics brand to ask you to make a documentary film. What was your initial reaction?
Silas Howard: The fact that M·A·C wanted to work with creatives from the trans community to tell authentic stories from within our community was enormous. Often you see these narratives told through the lens of cis or gender-normative perspectives, which is fine - but there is power in a community telling its own story and sharing their experience on such a large scale.
NM: What was your goal in making the film and your hope for the end result?
SH: From the beginning, Jen Richards, the Creative Consultant on More Than T, and I wanted to highlight trailblazers, activists and artists who were so much more than just a singular label. Their trans experience was an important part of their story, as it should be, but we wanted to move beyond this single identifier and showcase the complexity and multidimensional lives each individual led. For example, Mia Yamamoto is a distinguished criminal defense attorney who helps inmates on death row; Rev. Louis Mitchell is a faith-based community leader with a wife and child. The goal was to unpack these lives and explore how gender identity plays a role in each story without reducing them only to transgender or gender nonconforming people.
NM: Why do you think this film is especially important now?
SH: More Than T gives a strong voice to the transgender community who now, more than ever, need to be heard. The seven individuals highlighted provide courage and inspiration to other trans and gender nonconforming folks to share their stories and illuminate the issues faced by the community at large. More Than T is transgender people looking at the transgender community, our friends, our brothers and sisters, and seeing us as whole people. This is so important ― there is a difference between being looked at and being seen. Everyone deserves to be seen.
NM: How did directing this film affect you personally?
SH: This film brought me into a place of gratitude, for the privilege and the ability I have to tell stories. It was a beautiful experience to work with each of these individuals and on a loose agenda watch their stories unravel in the process of filming. At one point, we were filming and my cinematographer had tears falling down their face. We were all really connected throughout the creation of More Than T.
NM: At M·A·C Cosmetics, our credo is simply All Ages, All Races, All Sexes. We've tried our best to carry this throughout everything we do for the past three decades. Making a film like this is one thing, but how can we be solid trans allies in our daily lives?
SH: There are a few different ways you can support the trans community; make a monetary donation or volunteer your time at a local LGBT center or trans organization. Use your path, your story, to reach those around you, spreading compassion and understanding to those you come in contact with. Projects like More Than T are so important to the trans community, it's a way to connect and break through to so many people. Our stories offer so much to those around us; they allow others to feel connected through a shared humanity, so often forgotten. Let's create an army of advocates, advocates who embody love and champion equality each and every day.
Calling all HuffPost superfans!
Sign up for membership to become a founding member and help shape HuffPost's next chapter