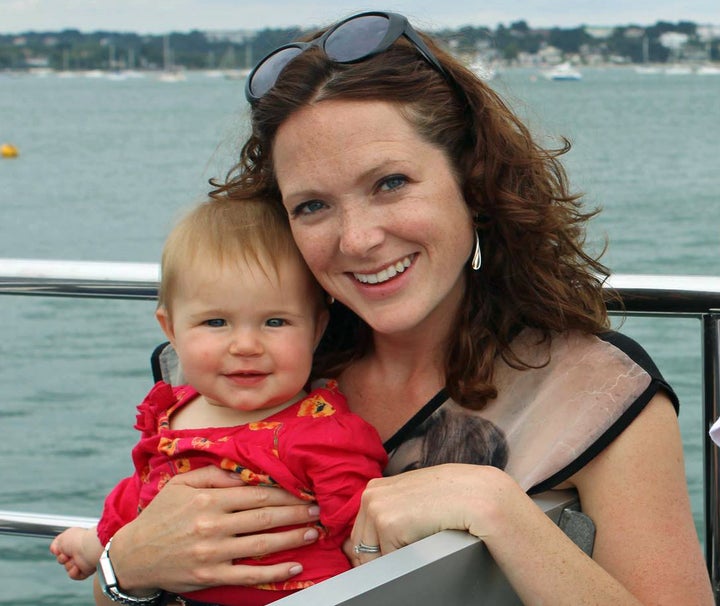 His hands were shaking as he spoke. I thought "this doesn't look good".
"Your role no longer exists here anymore," he said. My stomach tightened. Here was my boss (on his birthday of all days), making me redundant in a cafe while my husband was frantically trying to get my five-month-old daughter to take an expressed bottle (unsuccessfully) in the cafe next door.
I couldn't believe it. After almost three years of providing my blood, sweat and tears, working long hours into the evenings and often weekends too, they were making me redundant.
I couldn't have been happier.
Many months earlier I had decided that I was ready to make the leap of faith and set up a public relations business on my own. Many lunch breaks were spent crafting my business plan, values and website copy. I had the expertise and the knowledge; now I had been given the final push to go it alone.
Full admission - I was scared as now there was an extra little mouth to feed. It could take months to find my first client. But the thought of finding a regular waged job was far from what I wanted. I had finished working for others and wanted the risk and the satisfaction of being solely responsible for a successful business.
To my employers' surprise I left quite happily, turning down the terribly low-paid part-time job they offered and negotiating an early severance package (statutory minimum redundancy pay – nothing glamorous) so I could cut ties and be free to start work as soon as my maternity pay ran out.
Long evenings were spent formatting my website, teaching myself shortcode, plugins and widgets. Within a month I had a site, www.jellyrockpr.co.uk, that I was proud of, and it only cost me £40. I launched my business by announcing it on LinkedIn. That same evening I got my first business lead and long-term retainer client. Now I have grown the business so that I'm working part-time with clients in sectors that I'm passionate about.
I now have a job I absolutely love. I love Monday mornings. Plus, the fact that I'm able to spend time with my children during the week and I get to make the rules up as I go along is invigorating. Sure, work-life balance often swings towards the work side, but when you're doing it on your own terms, it's fun.
By developing my business values and branding, I've learnt a lot about myself too. I know that I stand for honesty, transparency and collaboration. Working with other PR freelancers means we benefit from each other's expertise and support.
I'm so passionate about my clients; a lot of them I now also count as friends. Most of my clients are start-ups with limited budgets. The money they invest in my services is personal to both of us. That means I want to achieve the best for them. When I get great coverage in a title, there's no-one else to credit, it's just down to me.
If anyone is in the depths of despair about being made redundant, or the threat of it is looming over their heads, my advice is to make the leap. Consider working for yourself and imagine a life without a boss. Become the boss.
Support HuffPost
A No-B.S. Guide To Life
Related
Popular in the Community