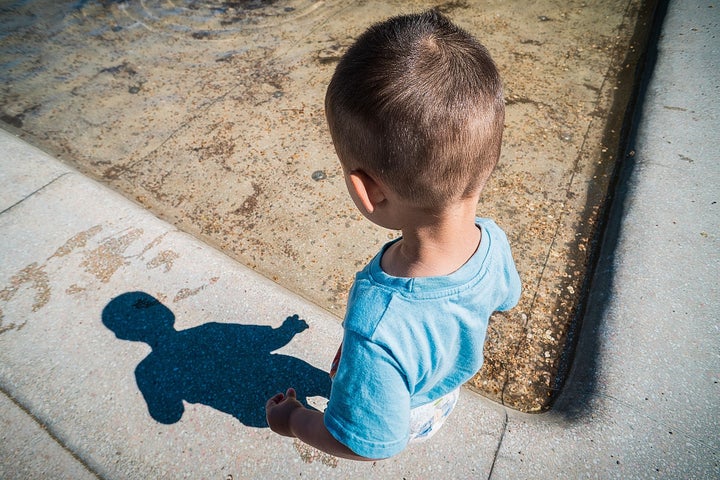 I hadn't been so moved by a young boy's story since I spent nearly two hours weeping through the movie Lion. Somehow, though, I managed to hold back the tears while Saad (not his real name) shared his gripping childhood recollection.
During a lunch that lasted longer than Lion, the 26-year-old student from Pakistan told me his coming-out story, which began when he was 4 years old. That was when his strict Muslim father began noticing "girly" things about the toddler. In the man's closed mind, there was no question about it: His little boy had to be gay.
So what did Daddy do? He fed his son an overdose of sleeping pills. Better for little Saad to die young than shame the family. Thankfully, Saad's mother, who would be his protector and his only champion in life, arrived on the near-death scene just in time.
"She found the empty bottle and rushed me to the hospital, and the doctors saved my life," Saad told me.
His mother died several years ago, leaving her son emotionally alone in the world. His brother and sister are both married with families. They view Saad through the same harsh lens as their father. To his entire surviving immediate family, he's destined to spend eternity being scorched by the burning flames of hell.
To Saad, who has been living, studying, and working in Australia for two years, he's already getting singed. Soon after our lunch, he returned to his hometown, just outside of the Pakistani capital of Islamabad, for the third time since moving to Australia. It didn't take more than one day for his father to reapply pressure for Saad to submit to an arranged marriage with a relative. Apparently, marrying his kin is preferable to leading a gay life.
I am ok..., he wrote to me one day by WhatsApp text. There is a great tension going on between my Dad, me and my siblings...
As I told you that all they want is to control me...
I am scared... I just hope I get back safely and I can find [a] way to get my permanent residency there...
Saad's inheritance is also at risk. His mother, who worked as a professional with an advanced degree, made a point of leaving something extra behind for Saad, because she knew he would face more life challenges than his siblings.
He's worried that his family will use his sexual orientation to cut him out of his inheritance, or worse, as grounds for his execution. In order to prevent stories from getting back home, Saad leads a monastic existence in Australia, where he's currently earning his master's degree, with hopes of eventually completing his PhD.
He works downtown and lives in a two-bedroom apartment with nine other people (four sleep in each bedroom, two in the living room). He doesn't date, for fear that stories might get back to his family in Pakistan and thus jeopardize his life. At 26, he's never had sex, and he's never been kissed. His anxiety over his first time is compounded by a different kind of fear, one that he is unable to alleviate through alcohol.
In keeping with his Muslim faith, Saad does not drink. During his first 24 years in Pakistan, he'd never even seen alcohol. Drugs are also on his personal don't list.
A genuine fear of God inspires his teetotaling. He's terrified that he already has a date with the Devil, and he doesn't want to tempt fate any more than he already has.
At the moment, he has an even more all-consuming fear. Later this year, his student visa will expire, requiring him to leave Australia and return to Pakistan for good. He doubts he'll be able to get an extension, and he's convinced he wouldn't be able to survive for long back in his country.
When I met up with Saad after his return to Australia, I spent our two-hour dinner trying to talk him out of contemplating suicide.
"I am the only one who doesn't have any control," he said, fighting tears. "The only control I have is to end myself."
The way he saw himself, he was a failure – as a son, as a brother, as a Muslim, as a human. If he had to die, he figured, it might as well be by his own hand.
Saad's personal story is a bracing reminder of how explosive LGBTQ issues are in developing countries dominated by religion. For him, being a non-"masculine" gay might literally cost him his life. And his is not just a gay story. It's an immigrant's lament, as he faces many of the same worries and fears as the refugees whom Donald Trump would rather bar from entering the United States.
While gays in the U.S. have spent the past decades fighting for the right to serve in the military and the right to marry (a right that continues to elude gays in Australia), many gay men throughout the Islamic world have been fighting for the right to merely exist. Despite the general disapproval of homosexuality and the criminalization of sodomy in Pakistan (where the harshest punishment is life imprisonment), it's not the government that poses the biggest threat to the LGBTQ population. It's traditional and ultra-religious families like Saad's.
LGBTQ issues are complicated in Pakistan and in some ways, contradictory. Although gay marriage remains illegal, last year a new fatwa ruled that transgender people can legally wed. There is also a large and growing LGBTQ community defying the moral and legal restrictions. But the odd rally aside, they live largely in the shadows.
I spoke to a 20-year-old gay Muslim who lives in Islamabad and says he's out to his parents and doesn't feel threatened living in the capital. That doesn't mean he isn't careful. He doesn't dare include a public face pic in his profiles on hook-up apps, but he'll freely share face and XXX pics privately. Of course, everyone's coming-out story and gay experience is different, and perhaps he's too young to be fully aware of what goes on outside of his relatively accepting microcosm.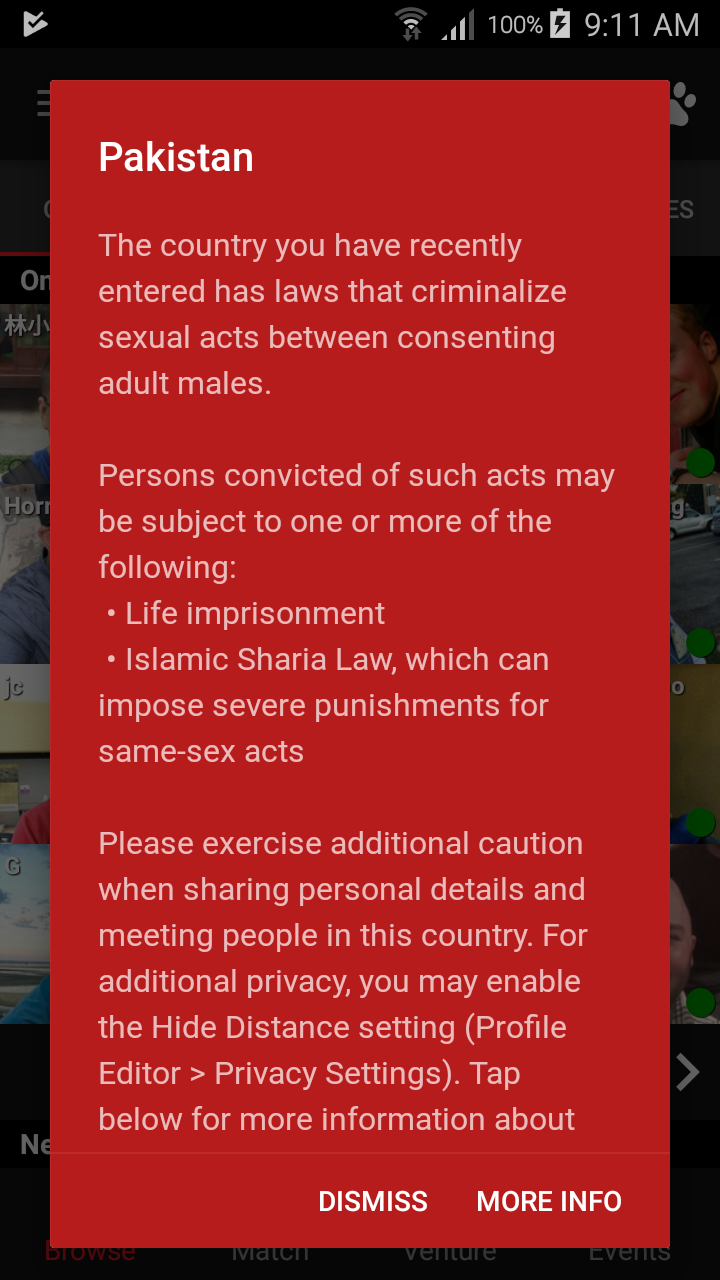 If you log on to Grindr or Scruff in Pakistan, it's business as usual, only more X-rated than in the West. (Scruff offers a blunt greeting that warns of the potential punitive ramifications of engaging in homosexual acts in the country.) In my travel experience, the more repressed the culture, the more direct and sex-obsessed the boys are on online.
How big are you? Do you have a big D? Be my first BBC [big black cock].
You are what you're carrying in your crotch area. They're brutally direct about what they're after, unbothered by general niceties like "What's your name?" But Grindr is one thing; the everyday world is another. As long as you remain in the dark or on the grid, you'll be OK.
That's not an option for Saad. For all of the aggression he faces back home, he doesn't repress his queer identity by hiding behind a masculine facade. His father noticed he was different at four, and it's to Saad's credit that he hasn't adopted a "straight-acting" persona as a means of self-preservation.
Though he doesn't see it himself, that's bravery. It may have lost him the respect of his family, but that has been a relatively smallish price to pay. The greatest cost of Saad's tragedy in progress is his sense of self-worth. Every day it slips farther away.
We must pay attention to the stories of Saad and others like him. We must keep telling them. They need to know they're not alone. They need hope that one day they might find a safe space, mentally and physically, from families and a religion that value their lives even less than some of them do.
Popular in the Community