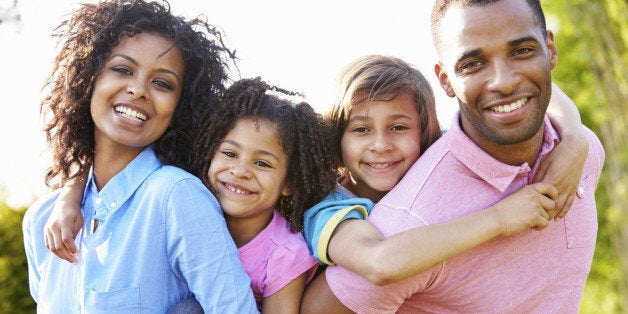 It is very refreshing to wake up each day and be a family as you like. Being in your own space gives you a certain freedom to live out loud. Sometimes, what works for your family on a day-to-day basis at home may not work outside when interacting with others.
In your private space, you get to do what you want to do. However, we have to rein in some of the behavior that is not acceptable in public. The message behind this is that we all need to be more aware of others and more conscious of the actions of our family. Here are some things to consider when being out and about in the world as a family.
Parenting Is Like the Climate
Parenting is like the climate -- you have to be mindful of how much pollution you put into the air. In your home, you must be aware of your children's behavior. When there is a conscious way of behaving at home, you will treat others better outside.
Not Everything You Do at Home Is Going to Be Accepted By the Outside World

Parents who are driving while their kids are acting up in the back seat are not paying proper attention to the road. When parents are put into a situation behind the wheel which requires their focus, they may not react in time. When you are being conscious of your children's behavior at home, you will do it in everything else -- how you drive, how you treat people, etc.
Be You, but Be Mindful of Others
Let's say you are someone who speaks very loudly on your phone at home. When you go out, be mindful of others who are in the same space. Instead, find another area to speak away from people or use a much lower tone. Remember, you can still be you and take the phone call. However, don't subject everyone around you to it.
Being who you are as a family is being comfortable living your own lives. Don't be envious of someone else's life and what they have. If your children are brought up that way, they may become jealous of other kids. You don't need to keep up with anybody. If you only have a little, then work with that. We all want to be happy and have fun, so acquire your own happiness.
Bring Back the Meaning of Family
What we have nowadays is an overabundance of products. Everyone wants stuff, but everyone needs love. Go into the love zone. I'd like families to bring back the meaning of family. Help yours enjoy all that it means to be a family because all families have their special ways to love each other.
Live With a Sense of Gratitude and Appreciation
I think we tend to not realize how lucky we are and how grateful we ought to be. We always seem to be reaching for more and not happy for who we are and what we have. Instead of just reaching for more, take the time to appreciate everything you have in life.
Verbally express how grateful you are and how happy you are to have your family in your life. Let your children know how much they are wanted -- and not by buying them gifts. The priceless gift is that you love your family and make each other feel that you are all under the safe umbrella for the long haul. The human words of love expressed to one another is stronger than steel because it encourages a family to grow in all areas of life. You can move mountains when you have that support system.
Related