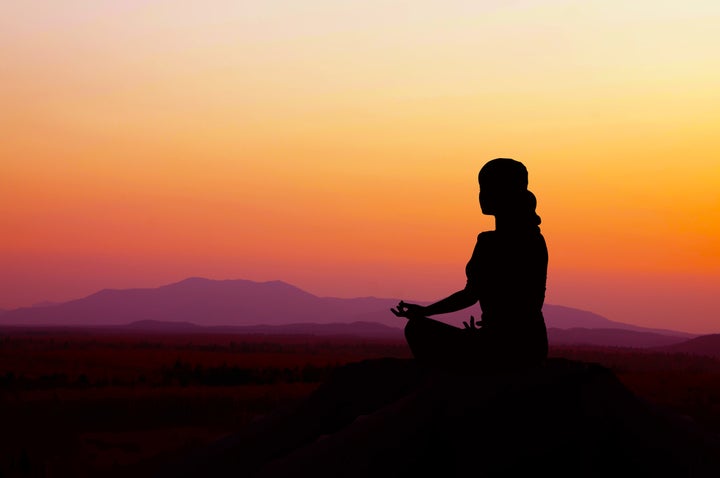 Disease has taught me to live in the moment. Something which, as a chronic planner, I had never previously done. Even now, two years since hearing those seemingly incomprehensible words "you have cancer," I have yet to entirely master the skill. And sometimes, in months like December, I fail miserably at the exact time I should be embracing the concept entirely.
I experience a sense of giddiness at the sounds and smells of the seasons. I delight in watching my little ones become awestruck at discussions of what Santa might bring and pondering whether our Elfie will in fact return from the North Pole each morning. I marvel at their sense of celebration of Jesus' birthday when making advent wreathes and singing carols. And, I relish in watching my favorite holiday movies -- the same five every year. At the very same time, however, my joy in this season can be lost amidst my shopping lists, parties scheduled and thrown, decorations to be hung and cards to write. And so, I have to quietly remind myself that this season is a gift -- one that no one knows if they will get again.
Life hands you gentle reminders, however. On the evening before the most hectic season of the year began, I found myself where I find myself the best -- on my yoga mat. By happenstance, I attended a yoga session lead by a new-to-me instructor, who at the end of our session together placed a single card face down in front of my mat. I opened my eyes to find the delightful gift before me. I picked up the card, turned it over, and found myself staring into what seemed like a mirror, for I recognized the woman depicted on the card. She was a seemingly crazed woman, screaming and pulling her hair out in a fit of madness. Her image was accompanied with the exact words I needed to hear.
This moment!... is forgotten when you start thinking in terms of achieving something. When the achieving mind arises, you lose contact with the paradise you are in .. dead before death... already entered into the grave... It is absolutely natural to go astray from time to time. Just learn from it, move on, and use the lesson not to make the same mistake again.
Already in the grave? That was the place I have been fighting so hard to avoid (physically, mentally, emotionally) for what has seemed like such a long time, while simultaneously learning to accept that I will inevitably call it home -- perhaps sooner than I had ever thought before.
Of all the cards I could have received that evening, I was reminded to pause, to experience and to enjoy the present. To put aside the planning of what was to be achieved tomorrow and live what life offers now. And, when I find myself in moments unable to do that, I am reminded to learn from it, move on and try again.
Life is short -- disease or no disease. So, in this time of splendor, joy and stress, my wish for all of you this season is that you give yourself the greatest gift of all -- give yourself a little presence.
****
"One foot in and one foot back
But it don't pay to live like that
So I cut the ties and I jump the tracks
For never to return"
- The Avett Brothers
Calling all HuffPost superfans!
Sign up for membership to become a founding member and help shape HuffPost's next chapter