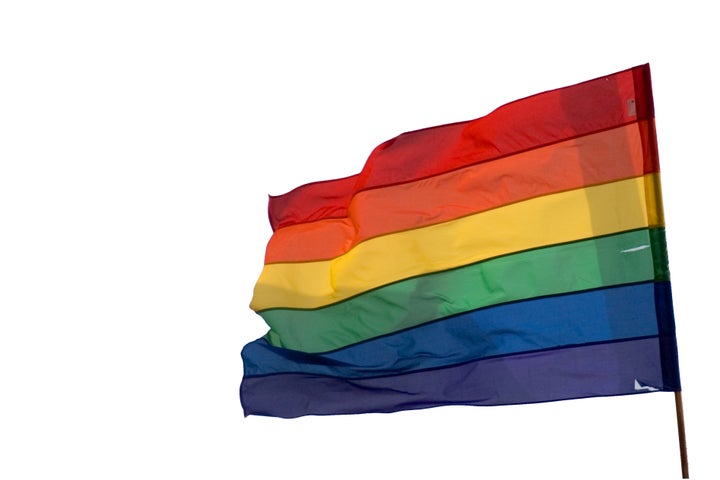 It is my mission to chronicle the beginnings of my Greek experience as a Colony founder for Sigma Phi Beta. Hopefully, with articles like this one, GBT men who have never thought about going Greek will take a moment to think about it and join/start a chapter.
It was finally here the moment that I had been waiting for, two years in the making. I and five other men were sitting at a table unsure of what was to come. Sitting parallel to us were two figures we had only met days before.
This was the start of the Alpha pledge class of the Sigma Phi Beta Colony at Middle Tennessee State University. The two individuals that I can now call Brothers are the current Expansion Director, David Encizo, and President and Chairman of the National organization, Aaron Blumenthal.
A lot of hard work was put into bringing such an awesome organization on to MTSU's campus and there is still a lot of work to be done. But the hardest work of all has been convincing queer men to go Greek. Who can blame them? The Greek system has been and still is exceptionally heteronormative.
Sigma Phi Beta seeks to change that by creating a safe-space for gay, bisexual, transgender, and allied men, in a traditional Greek system. Queer men for too long have been relegated to the outskirts of the Greek system by being forced to hide who they truly are when rushing for "traditional" organizations. It's also likely that many queer men have bought into the notion that having one queer organization on campus should be good enough -- it's not.
The queer community is just as diverse as any other community and its needs should not be generalized to one particular entity. The presence of Sigma Phi Beta allows for individuals to partake in the Greek experience, when they wouldn't have otherwise. It adds to the diversity of whatever campus it happens to be on, and helps to change the campus climate for the better.
There were many reasons that I chose to Rush for Sigma Phi Beta, like the emphasis on scholarship (queer men are statistically less likely to complete college compared to their straight counterparts) and community service, but the component that sealed the deal for me was the allowance of transgender men into the organization. SPB's language surrounding the inclusion of trans men is an exceptional draw and is not riddled in cis-sexist language. This is also an indicator that there are trans members in the organization and their concerns are legitimized. It is self-awareness like this that show how Sigma Phi Beta is committed to creating an environment that never fears change and strives for diversity.
In the words of the National President and Chairman Aaron Blumenthal: "We've got members who are big politicos, members who are extroverted, members who are die-hard gamers, members who are entrepreneurial... you name it, we've got it. Diversity, and learning how to navigate all the challenges that come with it, is truly one of our greatest strengths."
Taking a leap into the unfamiliar world of Greek life has given me unique experiences and a fierce family. This would have never have been possible if Sigma Phi Beta didn't exist. Being a part of Sigma Phi Beta has given me the type of brotherhood and support I can't get anywhere else. I can be as fabulous or as political as I want, and I'm loved just the same.
With school starting back soon, I encourage interested men to take a look at sigmaphibeta.org and rush for one of the existing chapters. Don't be afraid to email the expansion director to bring Sigma Phi Beta to your campus. You will be making a positive impact for future generations of queer men, and make lifelong friendships in the process.
Calling all HuffPost superfans!
Sign up for membership to become a founding member and help shape HuffPost's next chapter