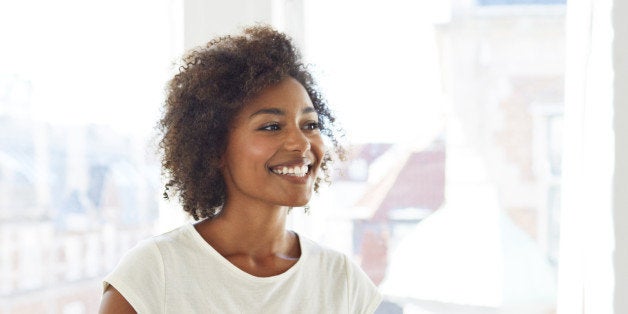 Fortunately, there are a whole lot of ways in which being single puts you ahead of your married or coupled-up counterparts -- though none of them will stop your nosey great-aunt from inquiring about your love life at Thanksgiving dinner. Here are nine of them:
1. Single people exercise more.
A 2004 study found that women who had never been married spent much more time exercising than those who were married or divorced. And regular exercise releases all kinds of endorphins, which keep you feeling as awesome as you are.
3. Single people get more sleep.
A Better Sleep Council survey found that, when you don't have someone next to you snoring, hogging the blankets, or kicking you all night, you may in fact rest better. Who'd have thought it?
5. People who live alone are more independent.
When there's no division of labor in your household, you learn to manage everything yourself. "You don't have the luxury of avoiding things," Sara Eckel, author of It's Not You: 27 (Wrong) Reasons You're Single told HuffPost. "You have to handle every aspect of your life, from your financials to making sure there's something in the fridge to gifts for your family, so you do develop all those skills."
7. Single people may be more resilient.
In her book Singled Out, social scientist Bella DePaulo lays out the ways in which single people are discriminated against -- and suggests that those who thrive in single life are uniquely resilient. In her words, single people are "stereotyped, stigmatized, and ignored, and still live happily ever after."
What are some other appreciable benefits of being single? Comment below, or tweet @HuffPostWomen!
Calling all HuffPost superfans!
Sign up for membership to become a founding member and help shape HuffPost's next chapter
BEFORE YOU GO
PHOTO GALLERY
8 Things People Would Choose Over Sex