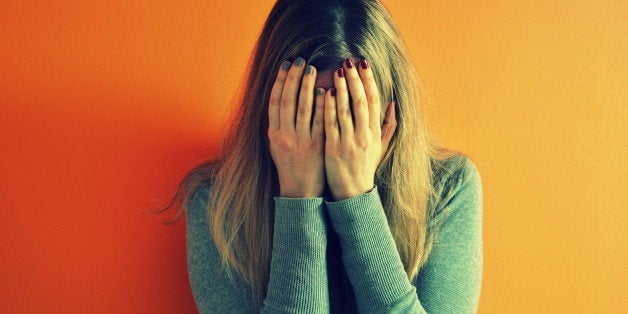 Let's face it: at this point in our wired, always-working culture, finding someone who isn't regularly stressed out is a rarity.
If you've ever been wound up and totally on the edge, chances are you've tried a few tricks in order to banish those anxious emotions. Meditation and even therapy are ways to release yourself from the chains of anxiety -- but no matter how many go-to tricks you employ, they won't make a difference if you continue to practice common stress-inducing habits. Below, find 10 things not to do if you want to reduce those uneasy feelings; your well-being will be much better for it.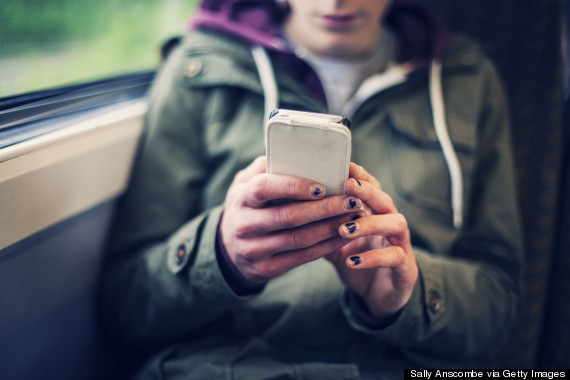 Keep everything bottled up.
Nothing makes those uneasy feelings stick around like avoiding what's worrying you. By not letting yourself react -- like holding back those tears -- you're easily helping yourself internalize stress. If you suppress your urge to cry or don't address what's stressing you out head-on, you could be hurting your physical and mental health. "Avoidance is not a good strategy," David Spiegel, Stanford University's associate chair of psychiatry and behavioral sciences, previously told HuffPost Healthy Living. "Avoiding makes it like it isn't happening -- and the more you avoid it the worse it gets ... The more you deal with things that stress you out, the more mastery you have over them."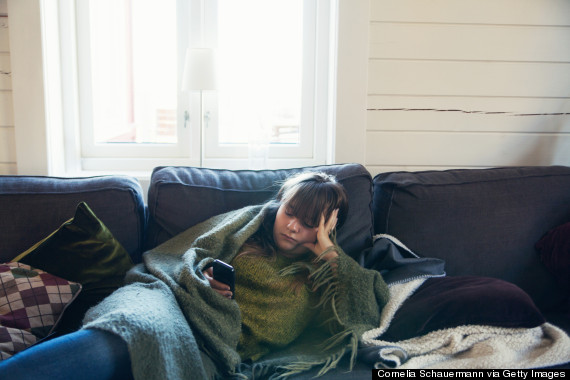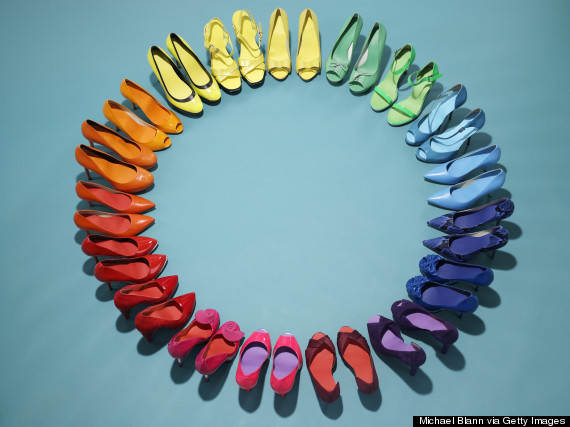 Perfectionists strive to have everything just right and this drive can lead to a stressful lifestyle. Whether they're procrastinating a task because they want it to be just the way they want it or they act on specific habits that foster anxiety, perfectionism can be extremely draining on the mind. "[The perfectionist] acknowledges that his relentless standards are stressful and somewhat unreasonable, but he believes they drive him to levels of excellence and productivity he could never attain otherwise," psychologist David Burns once wrote in an essay on the personality trait. Instead of striving for perfect, focus on the good. Experts suggest practicing gratitude can help perfectionists manage their expectations (and, as a result, their stress levels).
Overanalyze everything.
When has any stressful situation ever been solved by obsessing over it? Ruminating on anxious thoughts only tends to create more anxiety -- especially in women. Research has shown that women are 42 percent more likely than men to overanalyze something when they're feeling down. In a 2013 blog on the Huffington Post, author Bob Miglani explained exactly how this tendency to overthink can sabotage our psychological well-being -- and ultimately hold us back from living fulfilling lives. "[I]t's the overthinking mind full of chaos that holds us back from moving forward in life," he wrote. "It's the overthinking mind that makes us feel anxious and worried about the future. It's the overthinking mind that we need to better control in order to stop worrying and start living."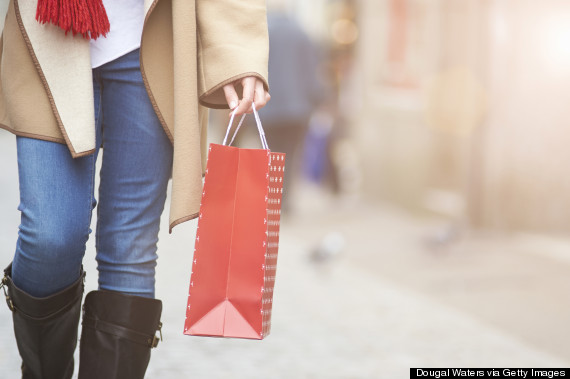 Indulging in a little retail therapy may sound like an ideal way to burn off stress, but you may be doing the opposite. According to a small study conducted at Michigan State University, participants who scored as materialistic in the experiment had an increased likelihood of experiencing post-traumatic stress symptoms and had a higher chance of compulsively or impulsively shopping. Study researchers also found that materialism seemed to intensify stress's effects.
Feed off other people's stress.
Is your friend stressed out? The best way to increase your stress levels may be to allow yourself to get swept away in his or her problems. If you're trying to be a good friend by inserting yourself into what's worrying them, you may be setting yourself up for secondhand stress, a feeling that's triggered by someone else's behavior.
According to Heidi Hanna, a fellow at the American Institute of Stress and the author of Stressaholic: 5 Steps to Transform Your Relationship with Stress, when we're tapped into the stress of others, it sends a signal that we should feel anxious too. "It's important to understand that we do pick up stress from other people because the brain is so sensitive to our environment," she previously told HuffPost Healthy Living. "We notice someone's breath rates or that they're talking really quickly and we pick that up and mirror that." Hanna advised that order to find freedom from a stressful burden that is not your own, remove yourself from the situation right away and take a moment to assess what's really going on.
Make "I'll sleep when I'm dead" your motto.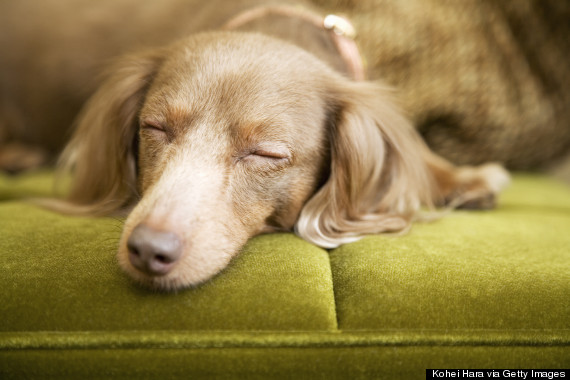 If you don't take issue with persistent stress, then you may also have no problem getting less than your recommended amount of shuteye. Sleep deprivation can significantly affect stress levels -- and without it, we can get irritable and have a harder time dealing with what's worrying us. In a 2013 national survey conducted by The Huffington Post, participants even cited their biggest stress trigger as a lack of sleep. If you're looking to manage those toxic, uneasy emotions, let your head hit the pillow a little longer -- you'll be amazed at the difference.
Before You Go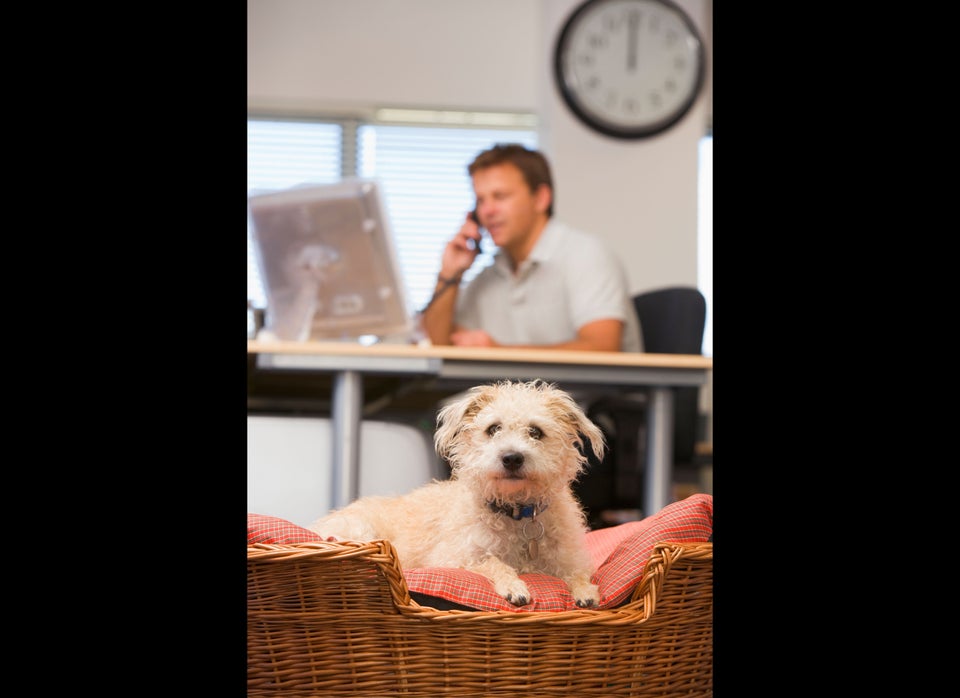 Natural Stress Relief
Popular in the Community