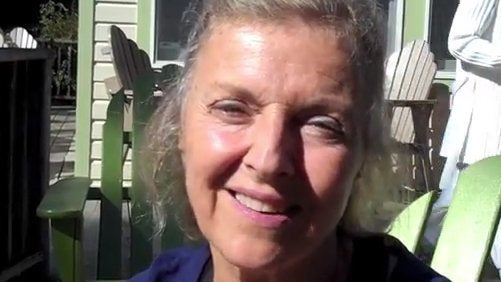 How present are you in your everyday interactions? How can you be more conscious in your daily life? Be inspired by my conversation with Beryl Bender Birch on "Being Present." Beryl is a dedicated student of yoga and the study of consciousness since 1971. She has been training yoga teachers as "spiritual revolutionaries" for nearly 30 years. Author of Power Yoga, Beyond Power Yoga, and Boomer Yoga, she is the director-founder of The Hard and The Soft Yoga Institute and a founder of the Give Back Yoga Foundation. I caught up with her at Omega's 2012 Being Yoga Conference Retreat.
Check out the entire series in video over the coming weeks:
Peter Sterios on "Going Within"
Rodney Yee and Colleen Saidman Yee on "Being Yoga"
Cyndi Lee on "Integrating your Self"
Reverend Jaganath Carrera on "Yoga and Spirituality"
Elena Brower on "The Art of Attention"
Masood Ali Khan and Sheela Bringi on "Music and the Spirit"
Dr. Kennedy is the founder of Ta Yoga, which operated one of the first yoga studios in Harlem. She also served six years on the Board of Yoga Alliance -- which sets the standards for yoga teaching in the U.S. Now, she applies the principles and techniques from yoga to the Power Living coaching process in order to help people have the clarity and energy to reach their highest potential. Check out her coaching services, private yoga training, inspirational products and/or speaking services.