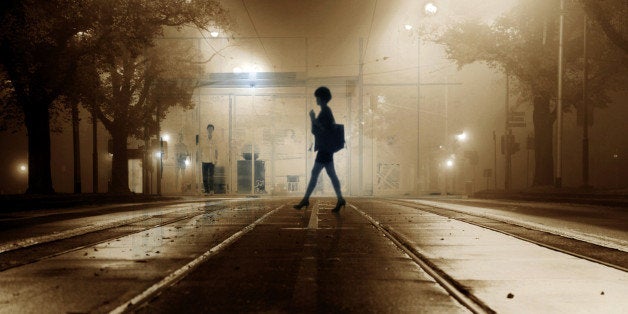 Virginia native McKinley Dixon has been in the game for a minute. He sees things with a strong artistic eye, and that's one of the things I respect about him most. He knows what he wants and he is passionate about prensenting himself authentically above all. McKinley is more than just a rapper or a hip hop connoisseur. He's somewhat of a Picasso, he's truly an artist. When we met a few years ago, his music immediately spoke to me in this way. It had time to it, age on it; For someone so young, he was so mature and his message was so pure and identifiable. He had a voice that people needed to hear. "Who Taught You to Hate Yourself?" is the question asked by his latest album. To me, the answer was in between the lines of his lyrics. The album was about more than just violence, pain, or emotions. It was about introspection, it was about looking in. Something we all could learn a thing or two about. It's a theme that resonates deep within the souls of us humans. The desire to be seen from the inside out. For them to know who you are. This record feels like somewhat of a self-portrait, and McKinley is blunt when he paints.
That's what sets him apart from the rest. His composition. The disc opens with the harmonious sounds of classical guitars. Notes of trumpet, smooth jazz, R&B trickle through in the most nuanced fashion. These are the sounds of members of Vanilla Summit a 5 piece indie fusion group with hints of soft Jazz. This combined with McKinley's classic hip hop style, as well as the production magic of Onirologia, and it really becomes something to savor. It's the macabre, honest, diary of a composer enduring the madness of self infliction all while expressing his angst to exist. When I sat down to compose this interview, I thought for hours about what I wanted to ask. His music spoke to me on so many levels, in my eyes, someday he could be the voice of our generation. I asked him to describe himself in ten words. "Angry black boy who's lucky enough to talk about it," he says. Putting a person into ten words is more difficult than fitting your real thoughts into 140 characters, but this is one of my favorite aspects of him. He's a poet in his presentation, but he aspires to compose orchestras someday. He aims high, because that's his mentality: "uplift & self love," he tells me.
He was in 8th grade when he discovered hip hop. "When I was younger, going through public and private school, I had a weird identity crisis that caused me to be confused about what I can and can't listen to because of my skin," he told me. He was made to feel as though rap was "too black" and that the only answer was to assimilate with his white classmates and to enjoy their "rock music". The clutch of white supremacy was tight around his throat, but he inhaled deeply and carried on. "That's when I took the raw energy that was a mix of the rock I listened to- and the negative reasons I listened to it- and refined the edges, giving me a way to export that energy through rap.", he explained. It was then that he started to own his gift, and become the man he is today. "You are beautiful, your skin and face and features are beautiful. You will get taller. By a little bit. Not much though," he says, in a stream of advice to his younger self and to the black children of tomorrow's generation. When I listen to it, it shines with gleams of hope for tomorrow. He believes in tomorrow. His music is a story so personal, but his politics are another subject. When I asked him whether or not he would be voting in this election, he was straight to the point. "Feel the Bern. Bernie, Bernie," he exclaimed. Politics aside, he opened up to more about the motivations behind his new record and where his inspirations are drawn from. "There's a lot of real life stories in the mixtape. The hatred of black people, police brutality, gang violence, the self-hate black people face- specifically what black women are forced to feel- are all told through a fictional story of a boy who witnesses a drive-by in his neighborhood," he explains. "While the overall plot is fictional, many of the songs contain individual stories and draw influence from real life events." For McKinley this is about more than his art, but it's about opening up a dialogue. He wants to convey to everyone who listens, that he's listening too. This is ultimately about closing the gap and making that connection. Being yourself in the coldest rain on the darkest night in your black windbreaker. It's realizing you are the only thing standing in your way of being happy. That's a lesson we all could stand to learn.
Calling all HuffPost superfans!
Sign up for membership to become a founding member and help shape HuffPost's next chapter