BEIRUT -- A large explosion targeted the convoy of a leading Lebanese political figure Friday morning, killing him and several others, and threatening to bring further instability to a country already tense over the Syrian civil war next door.
The car bomb killed at least five people, Lebanese authorities said, including Mohamad Chatah, the country's former finance minister and a foreign policy advisor to Prime Minister Saad Hariri. At least 70 others were wounded.
The explosion, which could be heard across Beirut and shattered glass in office buildings for several blocks, occurred in the city's upscale downtown area, not far from the site of the 2005 attack on the convoy of the prime minister's father, Rafik Hariri. The trial of four Hezbollah figures for that deadly attack is due to begin in a few weeks.
No group has claimed responsibility for Friday's attack. In the past few months, Lebanon has seen a steady uptick in violent incidents, including a massive, two-phase attack on the Iranian embassy in Beirut's southern suburbs in November.
Responsibility for that incident, which targeted a stronghold of support for the Lebanese political and militant group Hezbollah, was claimed by an al Qaeda-linked Lebanese group called the Abdullah Azzam Brigades. It was seen as part of a campaign of retribution against Hezbollah and Iran for their roles in defending the regime of Syria's president, Bashar Assad.
By contrast, Chatah was a well-known critic of Hezbollah and the Syrian government, dating back to his time as an advisor to the elder Hariri in the late 1990s before a popular uprising forced Syrian troops to withdraw from Lebanon.
Shortly before his death, Chatah sent out a tweet criticizing Hezbollah for its efforts to secure legitimacy in Lebanese affairs without the formal institutions of the state:
Amal Mudallali, another longtime Hariri advisor, told The Huffington Post that Chatah's death was a loss for the forces of moderation in Lebanon.
"He represented moderation and rationality in a place that for the last nine years was anything but rational," she said. "He was really the rational guy in the room at all time. He represents the best that Lebanon can have and that's what they're killing -- they're killing the moderation and they want Lebanon to be a place just for radicals and extremists."
Chatah was educated at the University of Texas, and was the Lebanese ambassador in Washington, DC, from 1997 to 2000.
"I'm devastated," Mudallali said. "It's such a tragedy."
NOTE: An earlier version of this article said the attack was the work of a suicide bomber. New information revealed the explosion was caused by a car bomb. The story was updated to reflect the new information.
Related
Before You Go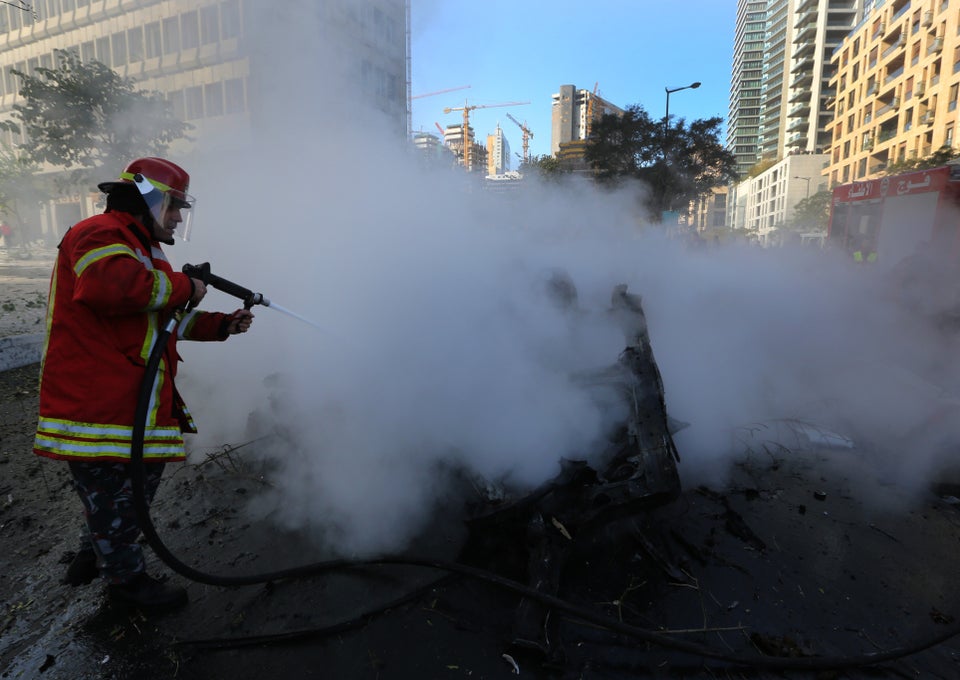 Beirut Bomb Blast
Popular in the Community