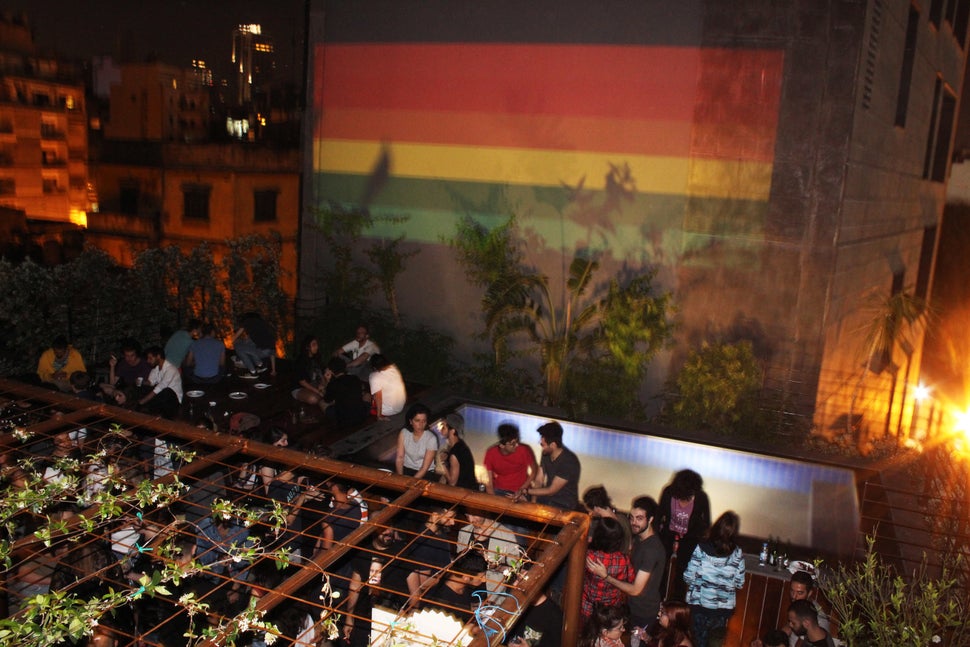 BEIRUT ― Behind a building in the northern outskirts of the city, a crowd gathered around a black door.
Inside, drag queens beat their faces with makeup to prepare for the Grand Ball, a nod to the queer subculture that flourished in New York City during the 1970s and '80s, popularized in the famous documentary "Paris is Burning." On the catwalk, they danced to Bonnie Tyler's "I Need a Hero" and other pop songs in Arabic as their young audience roared with applause.
Red light bathed the dance floor when, strutting and whipping a glittering fan, Vivacious took the spotlight.
A star from "RuPaul's Drag Race," she arrived with her famous prop Ornacia ― a bejeweled second head that, when worn, towers over her own ― to sit on the judging panel of the Grand Ball during Beirut Pride 2018 in mid-May. In her signature black bodysuit, she danced beneath a massive disco ball and served from another era, when the LGBTQ movement in the U.S. was gaining ground in banishing long-standing anti-homosexuality laws.
Her performance recalled a bygone American moment, but it hinted at how the LGBTQ rights movement is currently unfolding in Lebanon. The nation still criminalizes same-sex intercourse, yet recently emerged as the first Arab country with candidates campaigning for LGBTQ rights in a national election.
At the end of the late night, Vivacious and the other judges handed out medals to the ball's best queens. Participants and audience members rushed the stage to celebrate, dancing the rest of the night like many LGBTQ people do in Beirut, where lax enforcement of its anti-homosexuality laws has resulted in an underground but stable nightlife scene.
"The world is not ready for you here in Lebanon," Vivacious said to a cheering crowd.
The world wasn't. Two days after her performance, a general prosecutor suspended Beirut Pride.
The festival was supposed to encompass nine days of social and educational events addressing hate and discrimination against members of the LGBTQ community in Lebanon. The majority of events were to take place during the week of May 17, which was designated as 2018's International Day Against Homophobia, Transphobia and Biphobia, or IDAHOTB. Several LGBTQ organizations in Lebanon had been using that occasion to host talks and conferences since 2003.
Instead, the festival ended just a few days after it began, when Lebanon's censorship bureau marched into Zoukak Studios, where a reading of a queer French play about homophobia called "Ogres" was to take place, and detained the founder of Beirut Pride, Hadi Damien.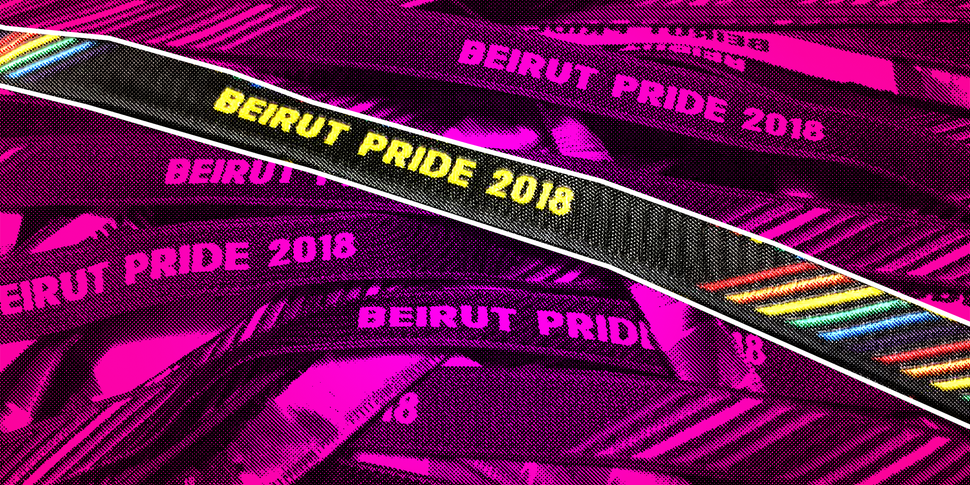 The move was a reminder to a community fighting for the right to exist that its work was not finished.
"Regardless of everything, we're really kicking ass at moving forward," Damien said a few days after he was released by police. "Now Beirut Pride is, truly, a political thing."
In Lebanon, homosexuality is policed by Article 534, a law left over from French colonization that bans "unnatural action."
The law is rarely enforced. In four Article 534 cases in the last decade, judges have set the defendants free by ruling that homosexuality is not "unnatural." Still, Lebanon's legal system does not operate according to precedent, so these rulings do not guarantee future protections for LGBTQ individuals.
But a glimmer of new hope arrived the week before IDAHOTB, when Lebanon hosted its first parliamentary elections in nearly a decade.
A year earlier, the Arab Foundation for Freedoms and Equality (AFE) phoned Lebanese candidates, asked them their stances on LGBTQ issues and encouraged them to campaign in favor of increased rights for LGBTQ people. The push was informed by a 2015 public opinion survey, which found that most Lebanese people polled believed that LGBTQ people were immoral or unnatural, but that few supported state-sponsored violence against them.
As a result, more than 100 candidates in the May 2018 elections supported changing Article 534. Although only a few of those candidates were elected, AFE Director Georges Azzi said that he did not believe candidates lost exclusively because they supported LGBTQ rights.
Ultimately, the lack of seats won for LGBTQ-friendly candidates was less important than the visibility gained for the community as a result of their campaigns, explained Antoun Issa, a gay Australian-Lebanese political commentator. Pro-LGBTQ civil society organizations like AFE and Helem, which began organizing online in the 1990s and have grown in numbers across the region since uprisings in 2011, received a boost in their quest to change public perception.
"This is the part of the Arab Spring that's still ongoing," Issa said.
Beirut Pride officially began on Saturday, May 12, when a few families supportive of their LGBTQ children sat for brunch at an Armenian eatery in the Gemmayzeh neighborhood.
That night, Sudanese band Alsarah & The Nubatones headlined a concert at Station Beirut, a museum that doubles as an event space. The next day, Beirut Pride hosted a talk with transgender activists to discuss a variety of issues, including the frequent arrests of trans people on sex work charges.
Later that evening, a crowd gathered for the Grand Ball. A security guard checked each person for cameras, and staff members covered phone lenses with stickers, knowing that a photo of an LGBTQ person posted online could endanger them.
"Last night is what the start of a revolution looks like," one drag queen wrote on her social media story the morning after the ball. In 24 hours, the story would disappear. So would the Beirut Pride celebration.
On Monday, people had already started filing into Zoukak Studios for a reading of "Ogres," a queer French play that tackles homophobia in countries like Iran and Uganda. That's when the censorship bureau marched in.
A Zoukak staff member called Damien to alert him. When he arrived, he said, the officers told him that the reading could not take place.
Pride organizers had attempted to obtain a permit for the "Ogres" event, but were told that they did not require approval from the censorship bureau to stage a play reading. Then, according to The New York Times, an unnamed person or people, referred to only as "religious figures and associations," allegedly filed a complaint on the grounds that Beirut Pride threatened "public morals." And so security officials were deployed.
"This is when we understood it was an abuse of power," Damien said.
Most people left the reading, fearing arrest or doubting that the performance would continue. A few stayed behind as a cadre of censorship officers questioned Damien. Eventually, officials asked him to appear for interrogation the next morning at Hbeich police station, known for its past human rights abuses.
Thirty minutes later, members of the police force's vice squad arrived, asking Damien to accompany them to Hbeich.
After a night spent at the station ― he slept two hours on a shifting schedule with nearly 40 people in a tiny cell ― Damien was shown screenshots of a WhatsApp message in Arabic that they claimed contained the Beirut Pride schedule, but it had been altered to suggest events were for "faggots" and "dykes" and "perverted people to strip."
According to Damien, a general prosecutor suspended the rest of the Beirut Pride events thereafter. Damien was offered a choice: Either sign a pledge acknowledging the judge's ruling, or be officially detained on the basis of the falsified schedule and wait for an investigation to prove whether he had incited immorality. Damien signed the pledge.
"It's smarter and more efficient for you to be out, fighting," Damien explained.
Because the judge's ruling suspended only Beirut Pride-specific events, other nongovernmental and civic organizations did continue to host their own unaffiliated IDAHOTB events after the judge's ruling. Helem, the most prominent of a few organizations that address community needs like health care, legal counsel and political representation for LGBTQ people, hosted a conference and a trans storytelling night. MOSAIC, a regionwide advocacy group, held a discussion about drag queens, a movie night and a talk on the challenges that people with marginalized genders face.
Some on social media still criticized Damien for signing off on the shutdown, doubting that the charges he faced would have stuck if he'd decided to undergo the investigation. For AFE trans rights activist Ameen Rhayem, Damien missed out on the chance "to be a hero for the whole LGBT community."
"[LGBTQ organizations] always faced problems," Rhayem said, referring to Helem and other organizations that have hosted events during IDAHOTB since 2004. "What happened this year is it went viral, it went international. It's not the first time. Everyone should know that we are not victims. We are not going to sit on the side."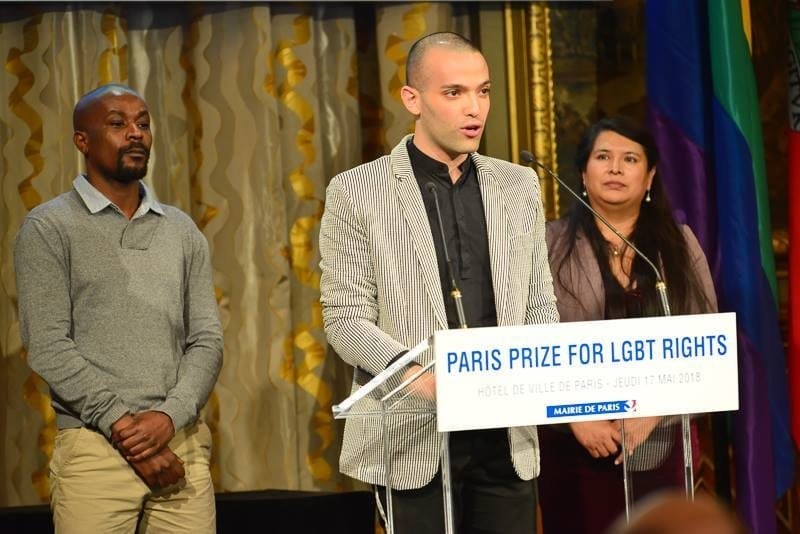 At last year's Beirut Pride, Islamists threatened violence and Lebanon's Internal Security Forces did not send anyone to protect the participants. Organizers canceled a rally programmed to be similar to the marches that occur during Pride Weeks across the world. Helem had to hold its conference online.  
These previous tensions made Rhayem nervous about sabotage this year. He insisted that his Beirut Pride event, a Sunday talk about trans rights, occur before Ramadan, which began the day after Beirut Pride was canceled. By then, Rhayem was on his way to Paris, where he received the first-ever Paris Prize for LGBTQ rights for working with the trans community in Lebanon.
From Paris, Rhayem kept tabs on Damien's detainment. When he signed the pledge, Rhayem understood but disapproved, and felt sympathetic ― Rhayem, too, has seen the inside of the infamous Hbeich police station.
In the future, Rhayem hopes to coordinate better with other LGBTQ organizations, to create a unified front against their opponents. A few days after Damien's release, Rhayem was back to work in the AFE conference room, fielding calls about an incarcerated trans woman.
"When we get up, when we go out on the street, when we get fired from work, when we find another job, when we love ― in everything we do, we're fighters," Rhayem said.
The world might not have been ready for Lebanon in 2018, but Rhayem and his peers remain undeterred.
At Out Beauty Boutique a few hours before the Grand Ball began, Rhayem beat his face with makeup, slid a red wig over his head and donned a sparkling dress to become Ms Marilyn.
Then, Ms Marilyn called a cab ― a dangerous move for Beirut drag queens, who usually get ready at their venues to avoid harassment.
Inside the nightclub, Ms Marilyn paid heart-wrenching tribute to the LGBTQ people in the community who came before her by singing Queen's "The Show Must Go On," which Freddie Mercury wrote in his last years before dying of bronchial pneumonia resulting from AIDS. 
Ms Marilyn thought of local drag queens like Bassem Feghali, a celebrity impersonator who rose to fame by performing as famous women in a nightly show during Ramadan a few years ago. Every New Year's Eve, Rhayem gathered with his family in front of the living room television to watch Feghali perform ― broadcasts that now feel to Rhayem like historic moments for the visibility of transgender people and drag queens in Lebanon.
An escape from the reality of an oppressive government, drag gives people like Rhayem a glimpse of a future when all LGBTQ people can walk openly in Lebanon without fear of violence. It is this hope that holds Rhayem, and the network of resilient activists he works with, together as they set out to face many more years of Pride events, regardless of government intervention. 
"I will keep on doing this for the rest of my life," Rhayem said.
#TheFutureIsQueer is HuffPost's monthlong celebration of queerness, not just as an identity but as action in the world. Find all of our Pride Month coverage here.
Calling all HuffPost superfans!
Sign up for membership to become a founding member and help shape HuffPost's next chapter