It's been an exceptionally hot and stinky July in Beirut, where government paralysis means nobody's picked up the trash since July 17. With the malodorous mountains piling up, #UberRecycle has opportunistically sprung to the rescue.
Beirut residents can pick a "recycle" option on their app between 3 p.m. and 8 p.m., summoning one of four vans to pick up their trash. The rubbish gets passed on to arcenciel, a secular development and preservation organization, for recycling. Everything is free.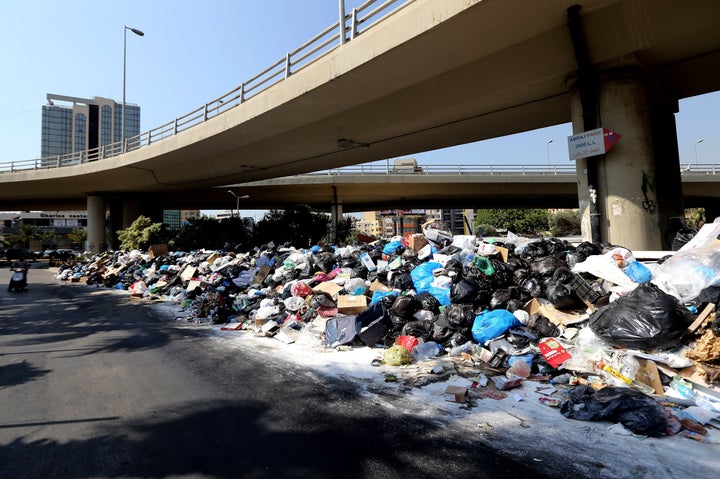 The Beirut trash initiative is especially attractive because it spotlights how a tech company can fill gaps left by sclerotic local government. Lebanon is wracked by political dysfunction, and hasn't had a president for 14 months. #UberRecycle complements the company's larger claim that private transport is always better than regulated taxi services.
"As a technology company, we can turn things around very quickly," Uber's marketing manager, Eliana Bou Melhem, told The Huffington Post in an email. "Reaction been great, everyone sees a real need for this and we are happy to be doing our part."
Bou Melhem wouldn't disclose how much trash Uber had collected, though she did say the four vans were constantly in use during the five-hour service window on Wednesday and Thursday.
Check out some happy customers:
Clarification: An earlier version of this story described arcenciel as a Christian NGO. It is actually a secular organization motivated by Christian values that serves people of all religions, races and genders.
Related
Popular in the Community