The beginning of the video for Bell Biv DeVoe's new single "Run" features a snippet of a familiar track: the group's hit song "Poison." Lionel C. Martin, the director of "Run," was the same person behind the video for the trio's 1990 hit ― the one that catapulted the New Edition members to fame as spinoff group Bell Biv DeVoe. 
That year, "Poison" peaked at No. 3 on the Billboard charts, where it stayed for four consecutive weeks. It has since become a perennial '90s favorite that's appeared in plenty of modern-day films and TV shows –– from "Pineapple Express" and "Pitch Perfect 2" to "Glee" and "It's Always Sunny in Philadelphia." 
What some fans might not know, though, is that "Poison" almost didn't reach hit-status, let alone receive radio play. And back in 1990, radio especially served as a key driver of success.
"Initially the song got some backlash to a certain extent," Ronnie DeVoe told The Huffington Post on Build Series. "Even from the individuals that were at our record label. They felt like there was no way we could get this song played at radio because it was fast-forward."
Essentially, there was nothing like "Poison" ― with its mix of rap, R&B and aggressive beats ― on the radio at that time, so the label didn't think it could break through.
with Ricky Bell and Michael Bivins, didn't agree. They fell in love with the Elliot Straite–penned song immediately. Straite initially wrote the track as a love letter to an ex-girlfriend, not even thinking about turning it into a song. But then Bell Biv DeVoe got their hands on it. 
"We had a vision for it. As soon as we heard 'Poison' we knew exactly — that fits our image. It fits the style. It fits everything about us," Bell said.
So, the guys ignored the naysayers. They started performing the track live ― and soon enough, fans took to it.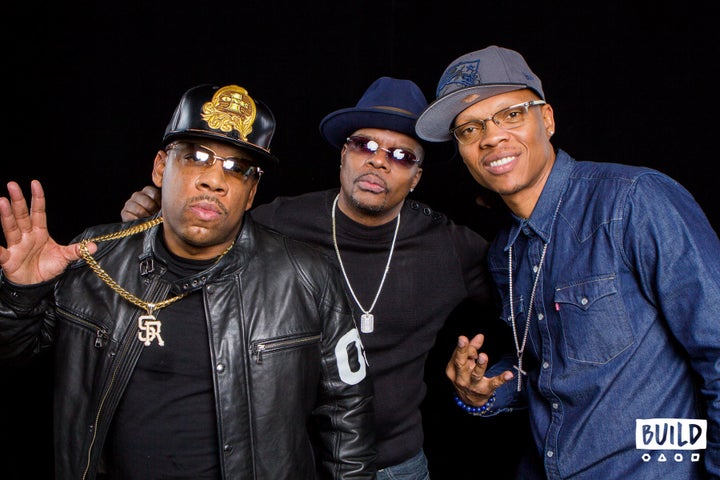 "We just hit the streets with it and we let our fans dictate what was going to happen," Bell recalled.
After unveiling the accompanying "Poison" video, the track really took off. The visuals helped bring "Poison" ― a song about the complications of love and relationships ― to the masses. 
Now Bell Biv DeVoe are gearing up for the Jan. 27 release of "Three Stripes," their first new studio album since 2001. The set features "Run," along with follow-up single "Finally," which includes guest vocals by R&B group SWV.
Sure, it's been a long time since the group has had some new tracks on the radio, but Bell Biv DeVoe wouldn't have it any other way. They wanted to make sure the new music represented who they are today. 
"Music and creativity is all about timing and where you are in your life and just making sure that it's right," said Bivins. 
Aha, hence the long wait for a new album from the group. 

Hit Backspace for a regular dose of pop culture nostalgia.
Calling all HuffPost superfans!
Sign up for membership to become a founding member and help shape HuffPost's next chapter
BEFORE YOU GO