For those who didn't make it to mom's to celebrate Mother's Day this weekend and are trying to look for an amazing gift to make it up to her, it's never too late. Whether you're looking for a belated Mother's Day present, or want to try a new product to prepare for spring and summer beauty, below are some of the most sought after beauty products for the most beautiful and envy-worthy look.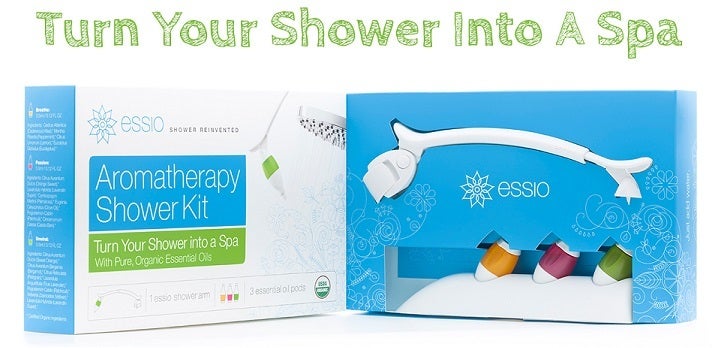 ESSIO is the world's first aromatherapy diffuser that transforms the shower into a luxurious spa experience, making you looking and feeling instantly energized. It works wonderfully with practically any shower to diffuse 100% organic essential oils, so you can enjoy instant aromatherapy at home, at the gym or an
outdoor shower. This is perfect for busy moms who work 24/7 and rarely have time to pamper herself or for moms who go to the gym often. For times when moms need a break, ESSIO is wonderful, thanks to its invigorating aromatherapy experience unlike any other. It's everything you need for a clean, aromatic spa-like experience. It's not oily at all, and a little goes a long way -- approximately six showers. It will transform any bathroom or a even gym shower into a refreshing scent that lasts for hours. Thanks to ESSIO, hard working moms can look forward her very own spa retreat after a long hard day at work or escape into her own fantasy spa getaway right in the comfort and privacy of her home.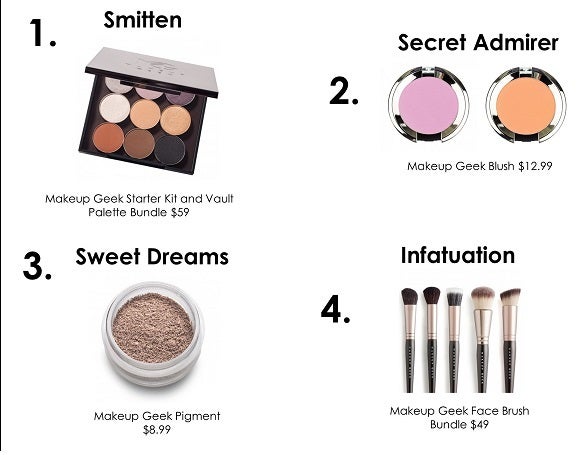 Makeup Geek is a website that makes applying makeup easy and fun, perfect for moms always on the go. It offers a variety of tutorials and videos on different makeup techniques, so busy moms can build up their makeup skills in the comfort of their own home. Some of Makeup Geeks must-try for spring beauty are:
     - Makeup Geek Starter Kit and Vault Palette Bundle
     - Makeup Geek Blush
     - Makeup Geek Pigment
     - Makeup Geek Face Brush Bundle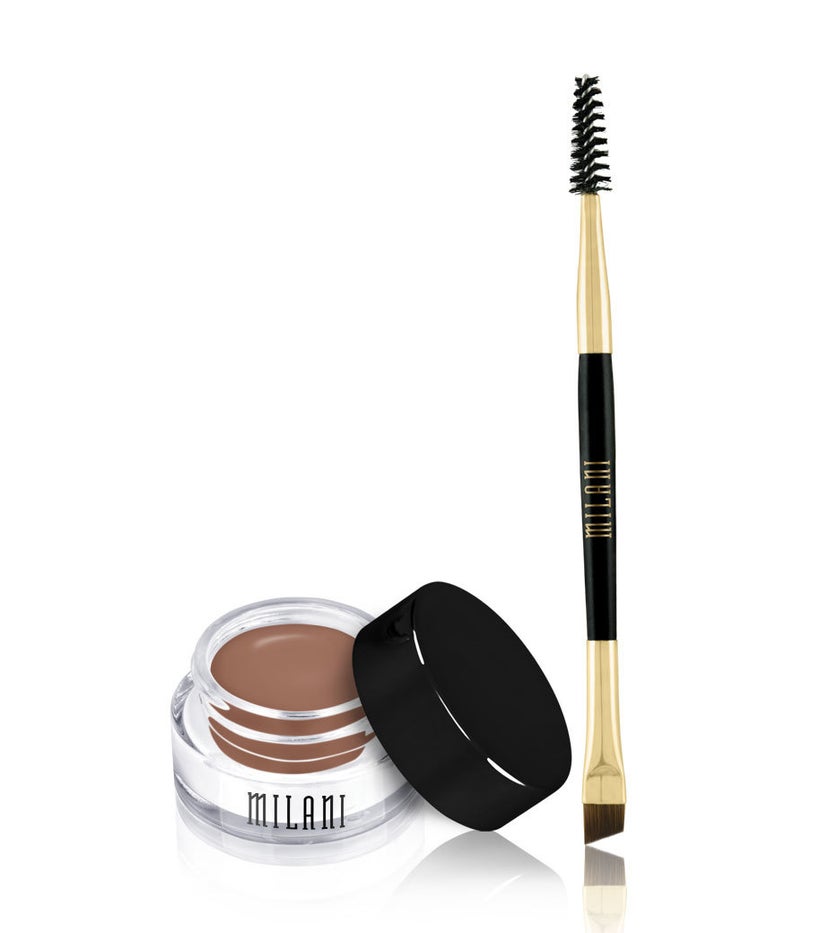 Milani Stay Put Brow Color is a savior especially for those who haven been plucking and tweezing their brows, making them toothpick thin. It was popular in the 1990's, but today's bold brow is back. Milani Stay Put Brow Color helps
achieve the "the power brow," with ease. Whether your brows are real or they're filled with eyeliner, the thicker the better. However, after a couple of hours, liners wipe off, especially on a warm summer day. Milani Stay Put Brow Color enables brows to stand out and stay put all day and all night long, thanks to its superior staying power. It delivers the perfect amount of brow color, precise application and intense definition. The dual-ended brush that's included, makes it easy to achieve the perfect brow. Give it a try -- choose the closest match or combine two shades to achieve the most gorgeous brows that every woman wants.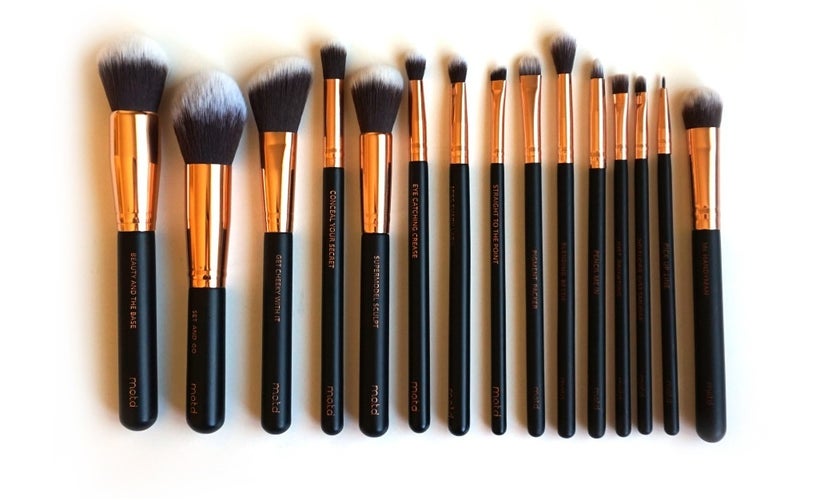 M.O.T.D Cosmetics Rose Gold Collection is a fabulous gift for moms who are a novice or an experienced makeup user, due to the luxurious look and feel of the brushes. M.O.T.D. Cosmetics is renowned for not only the beautiful aesthetic of their brushes, but also for the eco-friendly and cruelty free background of the company. Taklon is a high-grade, synthetic material designed to mimic natural hair, making it a great alternative to animal fur, which is used to create many makeup brushes available in the marketplace. M.O.T.D Cosmetics Vegan Eye Brush Collection replaces animal fur with taklon fibers to produce cruelty-free makeup brushes. All of M.O.T.D brushes are made with premium quality vegan taklon bristles, perfect to use with cream, powder, and liquid formulas. Taklon bristles are also great for those with skin sensitivity issues, are anti bacterial, and leave an airbrushed finish. The brand's Rose Gold set, Lux Vegan Makeup Brush set includes a full range of cruelty free makeup brushes and comes with an eco-friendly canvas makeup bag. The Lux Vegan Makeup Brush set is a classy collection that consists of eight essential everyday cruelty free brushes and an eco friendly #motd canvas makeup bag.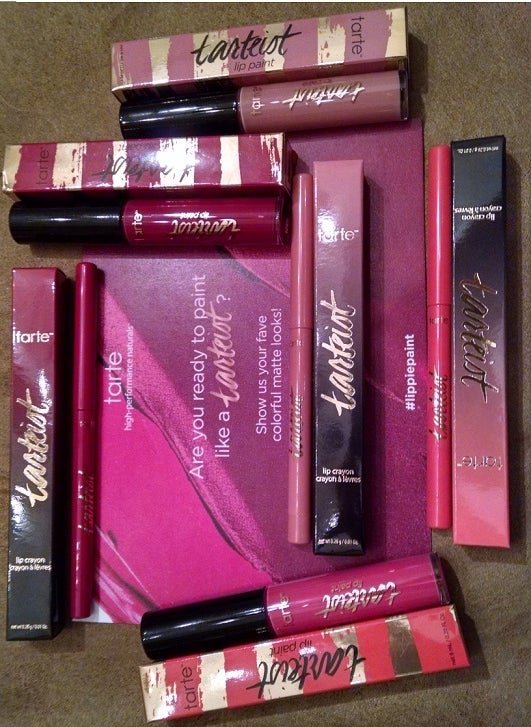 Tarte Lip Paint and Lip Crayons are not only good for you, but tarte cosmetics also cares about the environment and offers cruelty-free beauty products. For moms who are into eco-chic beauty, Tarte Lip Paint and Lip Crayons are a must-try, because they offer gorgeous pigmentation, long wearing colors that feel good on the lips. They're infused with pure, healthy ingredients including fruit and plant extracts, vitamins, minerals, essential oils and other naturally-derived ingredients. There are so many pretty vegan friendly shades to choose from to flaunt those lips, such as natural and trendy nudes and plums.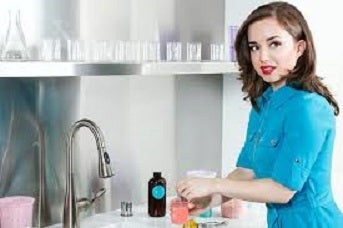 Thrive Causemetics is a luxury beauty brand that's loved by by celebrity makeup artists such as Jamie Greenberg, Ashley Donovan and Elena George. What's unique about Thrive is that it also gives back. For every product purchased, one is donated to a woman going through cancer treatment. Thrive Causmetics must try products are:
     - Triple Threat Color Stick is a revolutionary, long lasting, triple action color stick for glowing gym skin. It delivers intense color for cheeks, eyes and lips, and is infused with age defying vitamin C and evening primrose oil to
brighten and hydrate skin. The built-in brush makes makes it so easy to blend sculpt. It comes in three highly pigmented blush shades (rose, coral, brick red) and one highlighter shade (rose gold).
     - Faux Lashes are super easy to apply and all the products are all natural.
     - Eyeliner stays put all day long, and glides on smoothly with rich pigment.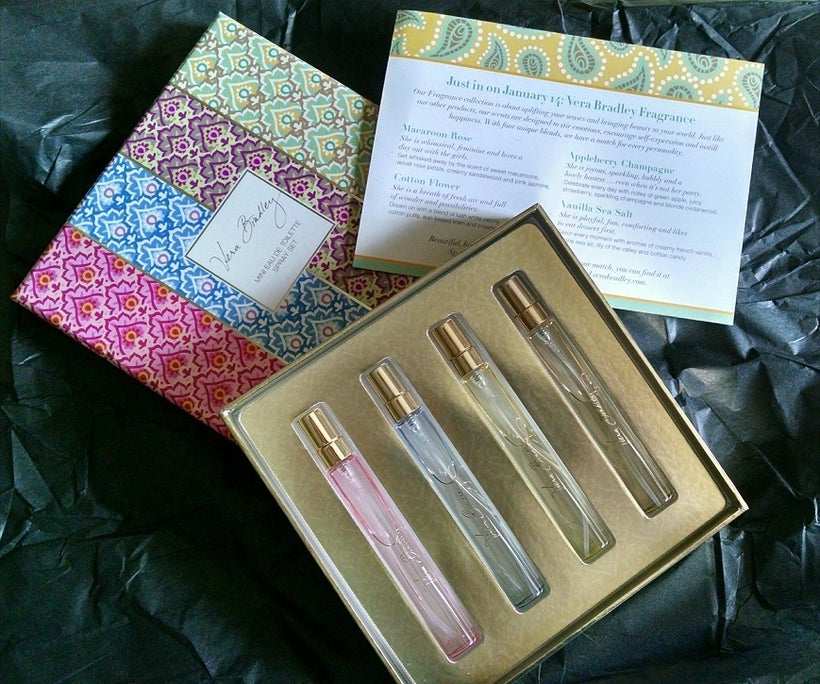 Vera Bradley, renowned for its luggage, accessories, handbags — especially its patterned bags, have just the pretty giftset for Mother's Day. Its Mini Eau de Toilette Spray Set comes with four mini eau de toilette sprays (10 mL each). It's perfect for on the go, traveling and just any time you want to smell pretty. The colorful gift box is so beautiful, that it can dress up any nightstand or vanity.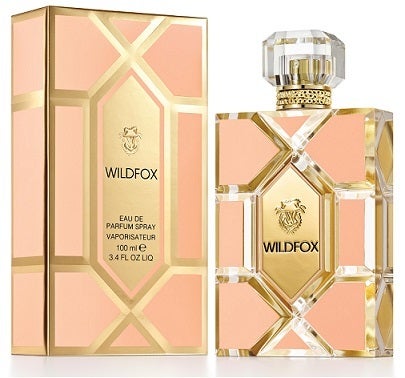 Wildfox Eau de Parfum is a Nordstrom exclusive must have fragrance of the season. Wildfox Couture, the high-end, vintage inspired women's knitwear designer brand, has partnered with Elizabeth Arden to develop its debut fragrance. This fragrance is great for a woman who is appreciates luxury and who is also young at heart, as this scent is inspired by the free spirited woman who dances to her own beat. The parfum exudes an unexpected note of absinthe and nods to the nostalgia of its LA roots with notes of incense and
jasmine blooms reminiscent of LA in the spring.
     - Top Notes: Absinthe mist, apricot blush, incese
     - Mid Notes: Jasmine essence, dewy honeysuckle, white camellia
     - Dry Down: Captive musk, honey, ambrox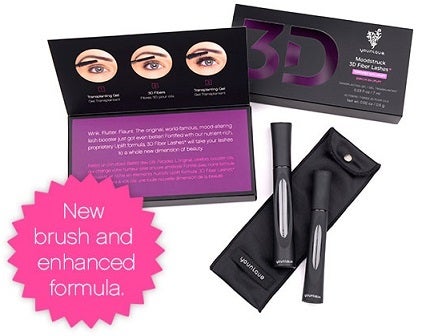 Younique Moodstruck 3D Fiber Lashes+ is ideal for those who love fiber lash products. This 3D Fiber lash enhancer now has a new and improved brush and a fresh look. It consists of a hypoallergenic formula that boasts of bringing life to tired lashes, making them long and lush. Try it to achieve up to three times the wow factor. It's water-resistant, yet washes off easily with shine eye makeup remover cloths. It's so easy to use -- just follow these simple steps:
     - Apply an even coat of Transplanting Gel to lashes.
     - Immediately Apply Natural Fibers while Transplanting Gel is wet.
     - Seal the fibers with Transplanting Gel. Repeat until you've reached desired fullness..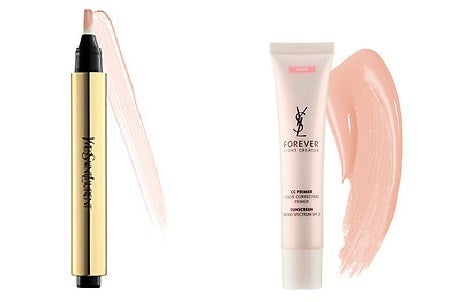 YSL Beauty, renowned in the world of beauty and admired by beauty icons such as models, makeup artists, celebrities and women worldwide, has two amazing products for beautiful, healthy and flawless skin this spring.
     - YSL Touche Eclat neutralizers correct discoloration for flawless finish. This magical luminizing pen brings light and radiance to the skin, immediately erases any signs of fatigue, and brightens skin's complexion. Simply apply on bare skin or over makeup and blend with fingertips for instant radiance.
     - YSL Forever Light Creator CC Primer is a color correcting primer that instantly color corrects and boosts the skintone's unique glow. Pores will appear minimized, imperfections reduced and skin will look radiant and flawless.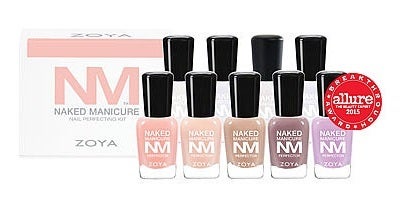 Zoya Mini Pro Kit is a spectacular spring and summer manicure set. The products have Perfectors that consist of optical diffusers, keratin fillers, micronized reflective color pigments and micro thin film  to create an ultra sheer veil, which ensures that the natural vibrancy of the nail is enhanced, not concealed. The Perfectors contain a blend of finely ground pigments, vitamins and botanicals that also help to promote micro-circulation and oxygen exchange. Therapeutic benefits are delivered through a meticulous blend of vitamins, proteins and botanicals carefully infused in the Naked Manicure Treatments and Perfectors that help improve the condition and appearance of the nail. The Zoya Mini Pro Kit delivers instant cosmetic benefits and also has long term
benefits, as it works to: neutralize unsightly discoloration, refine nail plate surface, smooth ridges, perfect free edge, create a natural healthy tone and finish, support cellular renewal. improve oxygenation, enhance flexibility and strength, increase hydration and resilience.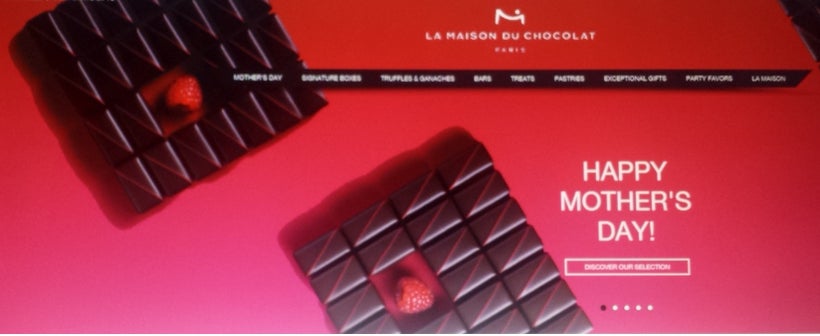 La Maison Du Chocolate Mother's Day Gift Box will definitely make mom so happy even if you make it over the weekend for Mother's Day or or didn't gift her a Mother's Day present on time. La Maison Du Chocolate isn't just any chocolate. It's the most delicious chocolate mom may ever receive -- plus it's healthy. Chocolate, especially dark chocolate is loaded with nutrients that's also good for the heart. Dark chocolate contain s antioxidants, fiber and minerals. It also helps reduce the risk of heart disease,
and protect skin from sun damage. Dark chocolates contain less sugar than milk chocolate, so the darker the chocolate, the more decadent, rich and sinfully delicious. So whether it's getting together with mom for a belated Mother's Day or gifting something beautiful, luxurious, delicious and healthy, La Maison Du Chocolat will be sure to please. It's a guarantee that enjoy every morsel will be enjoyed, especially for those who want only the best yummy and healthy sweet treats. La Maison Du Chocolate Mother's Day Gift Box features a selection of 7 of its iconic chocolates, as well as a new creation, Orange Sanguine.
     - Orange Sanguine: a dark chocolate ganache from Madagascar, with fresh tangy citrus notes mixed with the bitterness of blood orange.
     - Grain Dentelle: a milk chocolate praline with slivers of crispy crêpes.:
     - Andalousie: a dark chocolate ganache with South of France lemon zest and lemon cream.
     - Caracas: a full-flavored dark chocolate ganache.
     - Caramelo: a milk chocolate ganache with silky caramel.
     - Traviata: an almond and hazelnut praliné with bursts of roasted and caramelized almonds.
     - Salvador: a dark chocolate ganache with raspberry pulp from France.
     - Figaro Noir: a dark chocolate praline with roasted almonds and hazelnuts.
Calling all HuffPost superfans!
Sign up for membership to become a founding member and help shape HuffPost's next chapter
This post was published on the now-closed HuffPost Contributor platform. Contributors control their own work and posted freely to our site. If you need to flag this entry as abusive,
send us an email
.