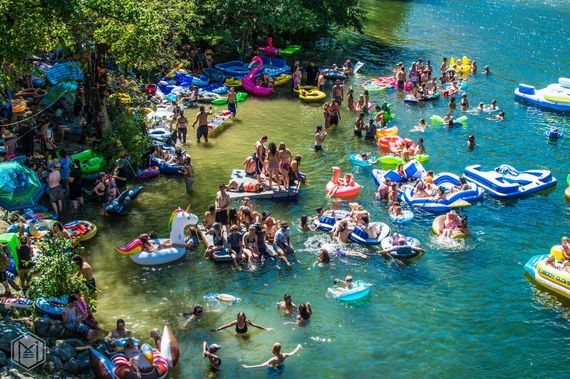 Driving from Los Angeles to Belden Town in Northern California is a trek of scenic bliss. As oceans and cactus are replaced by rivers and conifers, the air feels richer and pastel color palettes morph into varying shades of green. Powder-sugared mountains pierce the sky as the winding road weaves in and out of their shadows, the pavement looking out of place amidst its wild surroundings. Upon the land which is still untamed is where Stilldream Festival finds its home.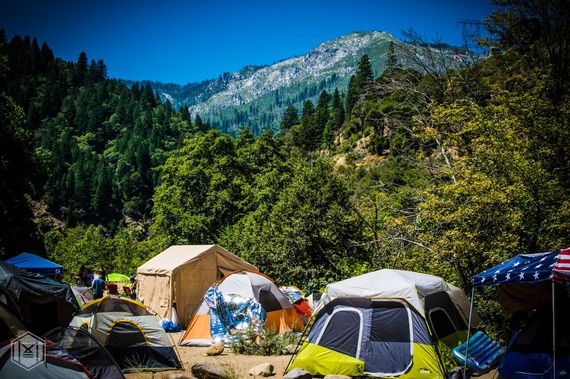 Situated in the heart of the Feather River Canyon is Belden Town, a quaint resort and lodge that is nestled beside misty mountains and a meandering river. While this 'town' really just consists of a small strip of old-timey shops and lodges, it sometimes allows the freakshow to take over, hosting music festivals such as Emissions Festival, Priceless Festival, For the Funk, and many more. Stilldream Festival is among these events that borrows Belden for a weekend, most recently this past summer from July 28th to August 1st.
The Feather River is wide and deep with quartz-like clarity. The beach stage's sloping shores offer easy access to the river with plenty of room to float, swim, and cannon-ball off of rocks. Just around the bend is the main stage where mixed genres of musicians performed ranging from electronic to folk. This elaborately designed edifice was like a psychedelic flashback to Legends of the Hidden Temple. If you continued through the verdant paths toward the campgrounds, you might stumble upon the forest stage where patrons wore a fine coat of dust and had purple-stained lips from snacking on wild blackberries. Stilldream was a special place, indeed.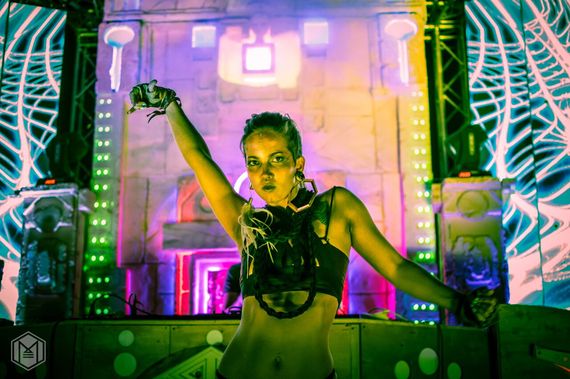 Intermingled with the festi-kids donned in full regalia was a smattering of well-seasoned and semi-dazed hikers who wandered in from the Pacific Crest Trail. Since the PCT crosses right through Belden Town, many hikers stop there for a brief respite from the wilderness. Most PCT'ers stop to rest and recharge but on this particular weekend they wound up tripping into a rabbit hole and as one would hope, many of them joined the tea party.
There were many a magical, silly, and perplexing goings-on at Stilldream, like White Tiger's strange stage exit during Eprom's set. The well-known performer famous for his eccentric style of dance was mysteriously escorted off stage mid-move, much to the chagrin of onlookers. The true story behind that moment is yet to be revealed to me. Another intriguing presence was the performance troupe, Freaks En Flique, a choreographed group of character dancers who donned curlers, grey wigs, walkers, canes, robes, slippers and any other attire associated with the golden years of the elderly. Spinning their walkers and canes like Harlem Globetrotters, they were definitely one of the most memorable Stilldream fixtures.
Artists such as Duffrey, Ott, Telekinetic Walrus, Big Wild, Pega5u5, Mindex, Vibesquad, the Widdler and Bogtrotter especially caught my ear, not to mention the several other mind-melting acts that I wandered in and out of in a Swisher haze whose names I cannot recall at this time. There were some early morning acts such as Mumukshu that I did not have the wherewithal to catch but know, even without being there, that he played a cosmic set, as per usual. DubColing, who was there set-building, played a surprise set after being asked by Muppet Punk if he could fill in after having his equipment stolen from his tent. Though a very disappointing circumstance, DubColing played a noteworthy set and kept the dancefloor sticky without missing a beat.
The live artists on display showcased some of the most diverse styles I've seen at a festival in quite some time. While transformational festivals are known for curating some of the most innovative and talented artists in the world, to the untrained eye, they all begin to blur together into a hallucinogenic haze, especially after attending multiple festivals in a row. Not that there is anything wrong with these artists or their methods, quite to the contrary, but it is a breath of fresh air to see different manifestations of art that veer slightly from the psychedelic visionary style which I have grown so accustomed to seeing at these events. It was exciting to look upon the art of abstract psychedelic artists such as Jeremiah Allen Welch painting under the same trees as the beautifully composed portrait painted by David Selkirk.
Intimately populated, sonically euphoric, and divinely located, Stilldream Festival aced the formula for a successful festival. It was small enough to minimize the journey between stages and camp allowing festival goers to see more as well as facilitating that sweet feeling of community. The lineup was so stacked with the musical wizards of the underground that there was no shortage of sumptuous sounds to be discovered as they bled out of Funktion One speakers. However, it was the stunning location of Belden Town on the gleaming Feather River that truly made Stilldream sing.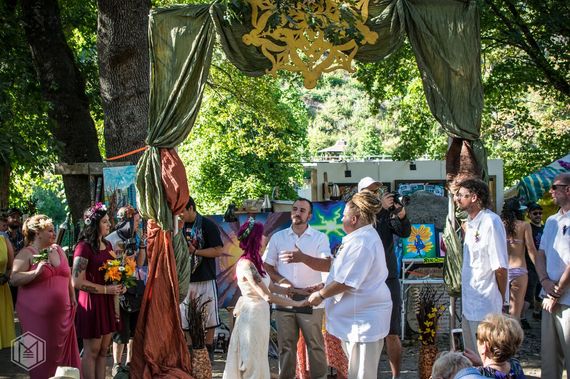 The scenery was so picturesque that a couple, the groom being the longest standing member of the original Stilldream crew, decided to have their wedding there, right in front of the main stage beneath the trees. People began to gather, diverting their paths to witness this union. As the ceremony concluded and they walked up the aisle together as newlyweds to "All You Need is Love," attendees came together with glistening, teary marble-eyes, celebrating not as strangers but as family.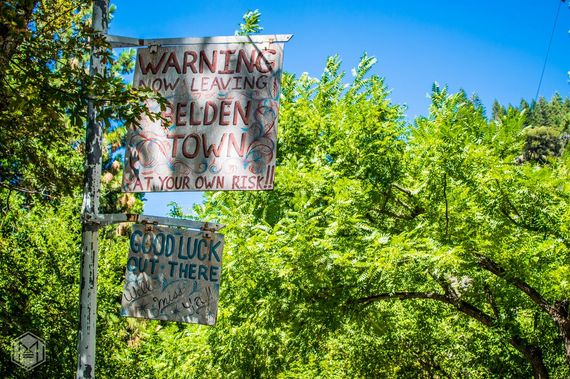 All photography by Miles Najera
Click the link for more Stilldream photos. Tag yourself and your friends!
Calling all HuffPost superfans!
Sign up for membership to become a founding member and help shape HuffPost's next chapter